It's been a busy week, as I'm sure most of you can relate to, and I can't believe Christmas has come and gone in the blink of an eye! It's still hard to believe that our next Christmas will include a new,
little member
of our family. Christmas as we know it will never be the same and we can't wait! As for this year, we kept Christmas low-key while enjoying just how much fun Saigon truly has during gift opening. He's quite a hoot and he never fails to amuse us with how excited wrapping paper makes him.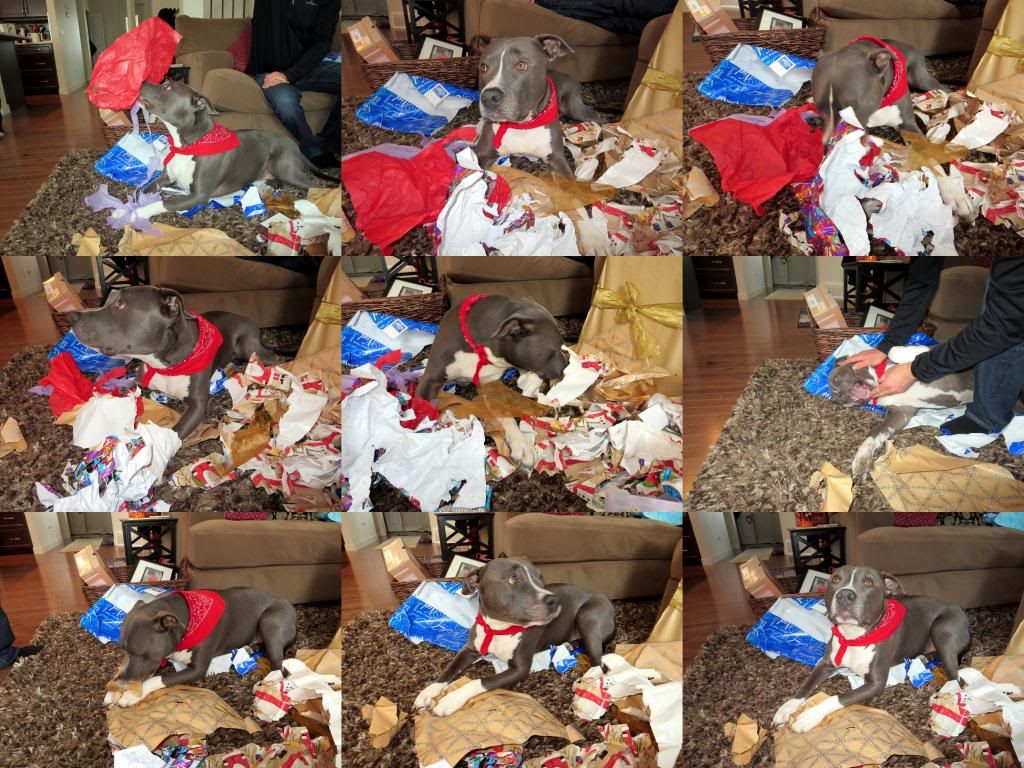 I hope you all had a wonderful Christmas with your loved ones!
Love, Brie, Jim and Saigon xo