Well. It's Tuesday again. Which means we're 3/4 of the way through
The Grapes of Wrath readalong
! I'm sorry to those of you who haven't been able to follow along because of the spoilers and I swear I didn't plan on only posting about the wrathful grapes this month. Lucky for you, we only have one week left of these Steinbeckian shenanigans.
So last time we left off, poor Granma had died and The Joad's had just crossed over into California. Here's what's been going on since then:
First of all: NO HUMAN OR ANIMAL DIED OR WAS KILLED in this part!! High five, Steinbeck!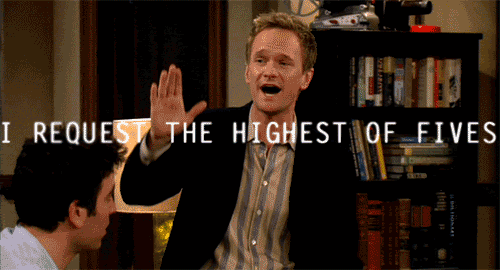 So, Steinbeck paints us a pretty bleak picture of California. One in which there are more people than jobs and more mouths to feed than there is food. The people out West are basically threatened by the folks from out East. The more hungry men looking for work, the less money said man is willing to work for. Which pretty much fucks everyone over because then no worker can bargain for more money once those standards have been lowered. The fruit trees bear more fruit than can be eaten before everything spoils. People are starving but charity is not an option. It's a freakin' losing battle.
"There is a crime here that goes beyond denunciation. There is a sorrow here that weeping cannot symbolize. There is a failure here that topples all our success. The fertile earth, the straight tree rows, the sturdy trunks, and the ripe fruit. And children dying of pellagra must die because a profit cannot be taken from an orange. And coroners must fill in the certificates-died of malnutrition-because the food must rot, must be forced to rot."
No one can eat this here food.
Then we have the LONGEST.CHAPTER.EVER: Chapter 20. But lot's of things happen. The Joad's get their first real taste of Cali. They're starting to get it - that there aren't jobs-a-plenty afterall. Life in the camps is sketchy. No one has any food, everyone is starving and the police are scaring everyone. Then Steinbeck decides it's time to whittle down the character-load again. So we see Connie wander off when he realizes he made a big mistake coming to California and just needs to "get on his feet", and leaves his pregnant girlfriend behind. No one goes after Connie. A scuffle breaks out in the camp, the police show up, and Tom forgets (FORGETS?!) that he's on parole so Casy takes the fall for him and gets hauled off to jail.
Connie gets the hell outta dodge.
The Joad's know they can't stay in their current camp and when they catch wind of a government camp they quickly head out. This camp is too good to be true, guys. It's clean and orderly. There's running water, flushing toilets, hot water, committee's, Saturday night dances. And as luck would have it, there was ONE available spot when the Joad's showed up. How's that for convenience?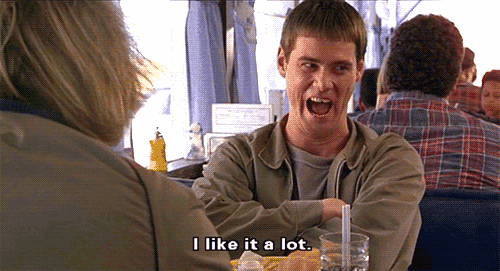 There's only about a hundred pages left in the book...I'm nervous to see how Steinbeck is going to wrap things up. Everything seems to be going along ok right now. I mean, besides the lack of jobs. Who'll wander off next? Will we see Casy again? What about Alfred the turtle? Noah? Connie?