Let's go to the zoo!, she said.
Sure, whatever you want, he said.
We can show Sully all the different animals!, she said.
But, I don't want to see the reptiles or amphibians, she said. They give me the heebie-jeebies.
You have to see everything if we go, he said. Get our money's worth.
*eye roll* Fine, but I won't look closely, she said.
Don't be such a baby, he said.
Think of the photo opportunities!, she said. (No. Not so much, actually. Have you ever tried to get a wild animal (in captivity) to pose for a photo while also getting your almost 6 month old to look at the camera? It's an impossible task.)
***
On Friday, we went to the zoo. We said we were going for Sully, but really, I think we got more out of it than he did. First of all, it's hard to get a baby to look where you're pointing at. Secondly, it's hard for a baby to see much when they're still in a bucket seat in their stroller and if you take them out to hold them or wear them in a carrier, it's almost impossible to keep them shaded from the sun. It was a hot day, but we managed to see all the exhibits without any meltdowns or my needing to nurse (miracle!) in just under two hours. Yes, even the creepy reptiles, amphibians and nocturnal areas. *shudder*
Here's some photos we did manage to get: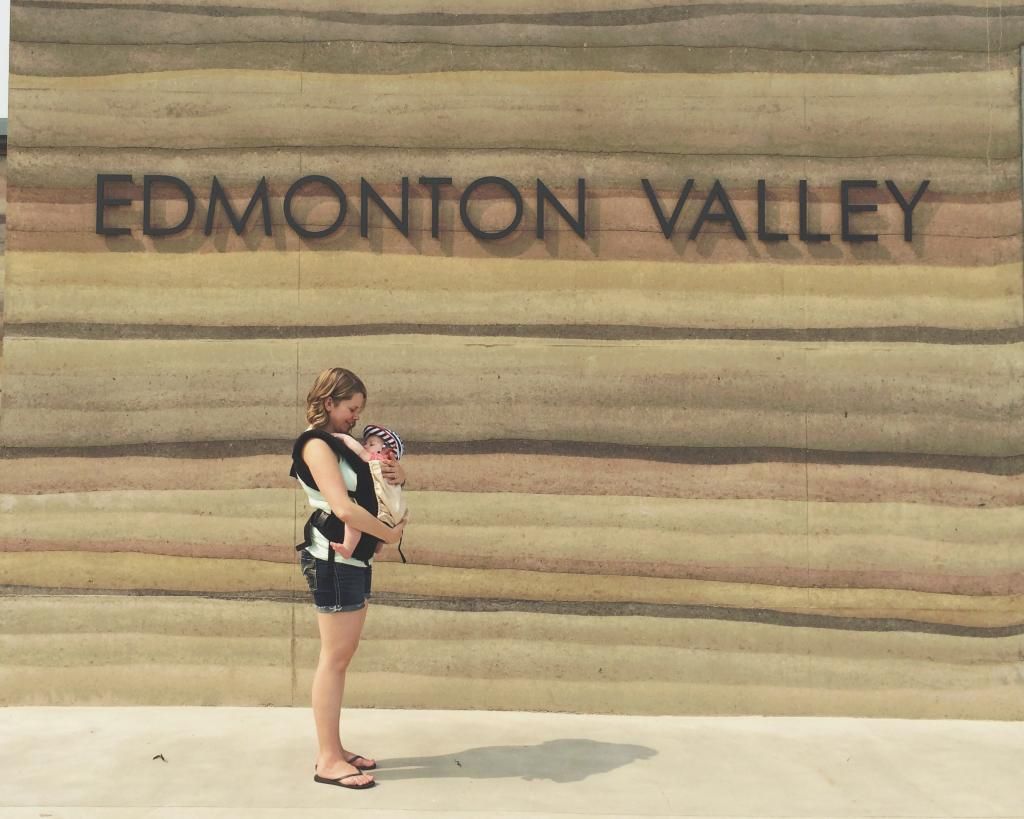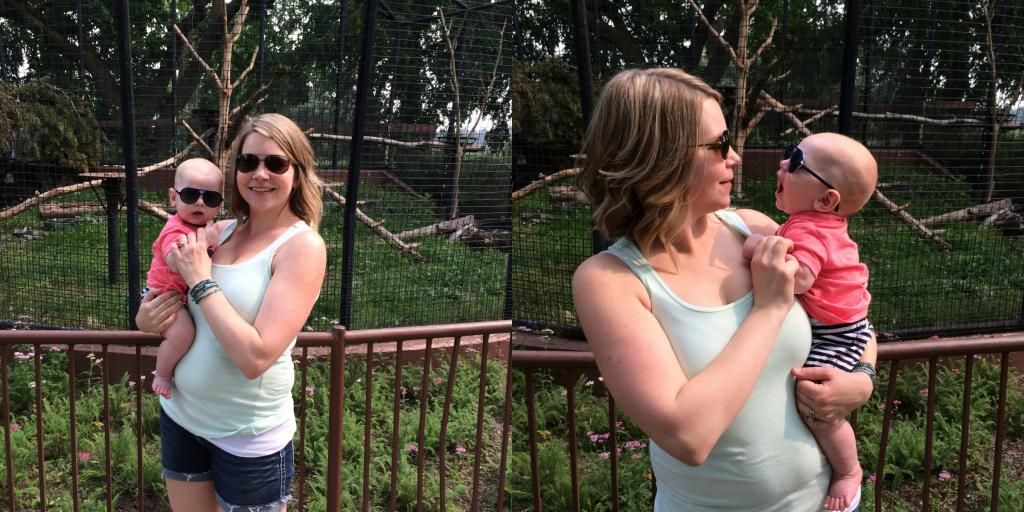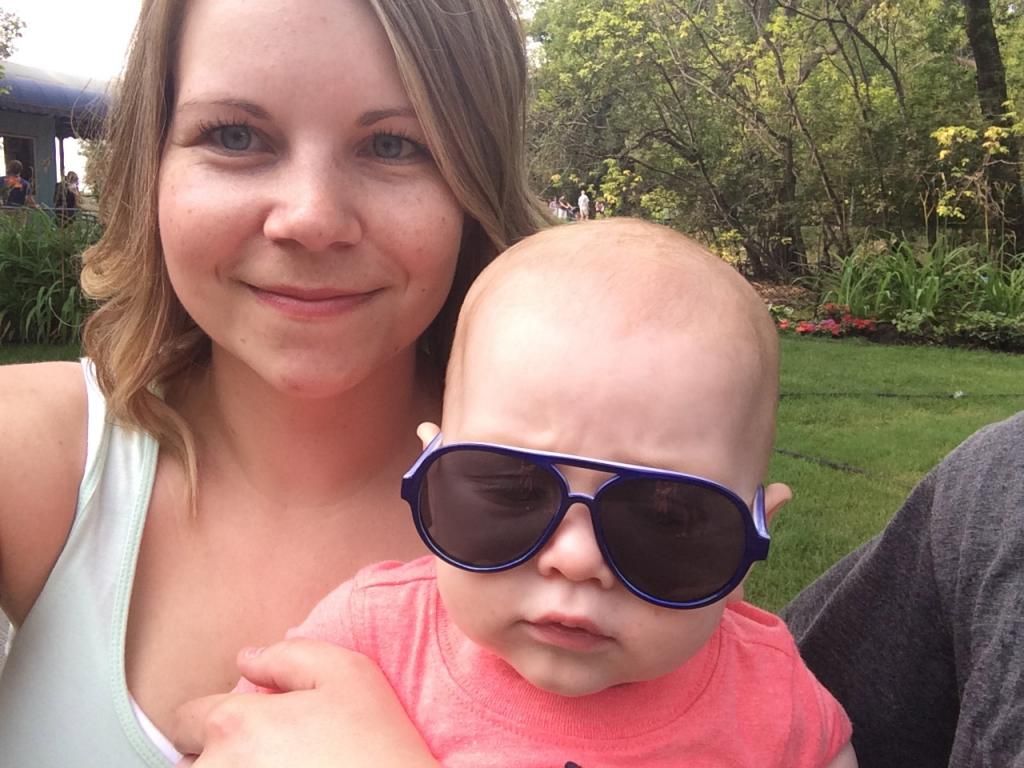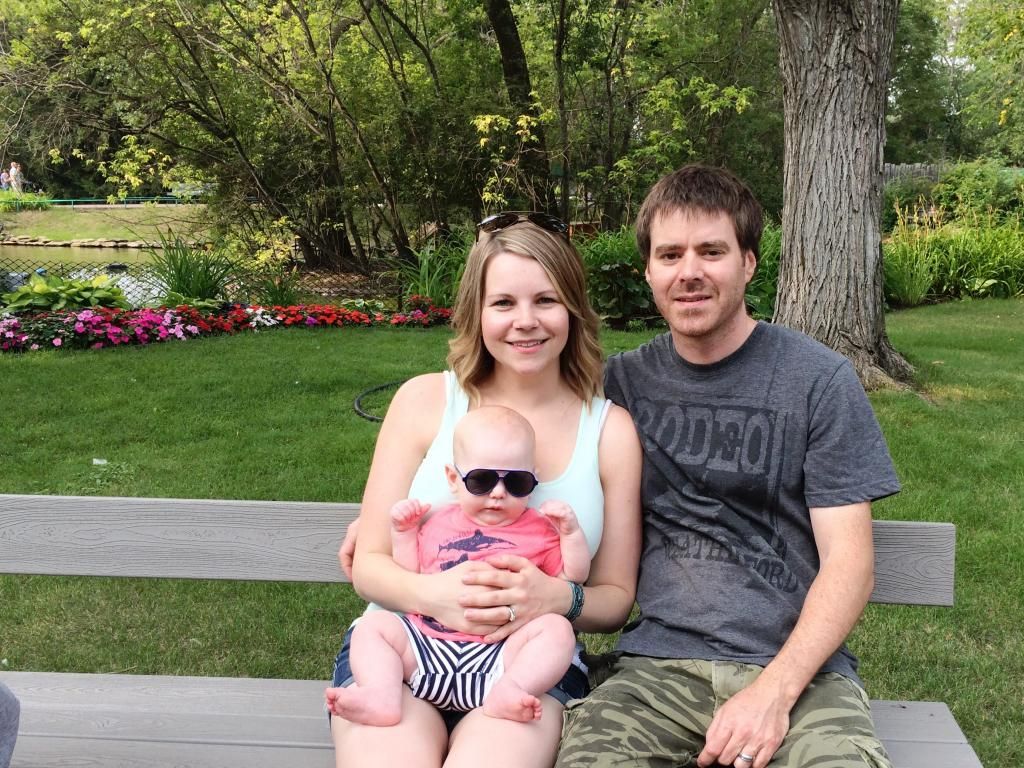 And the only photo I got of an actual animal at the zoo, Lucy the Elephant: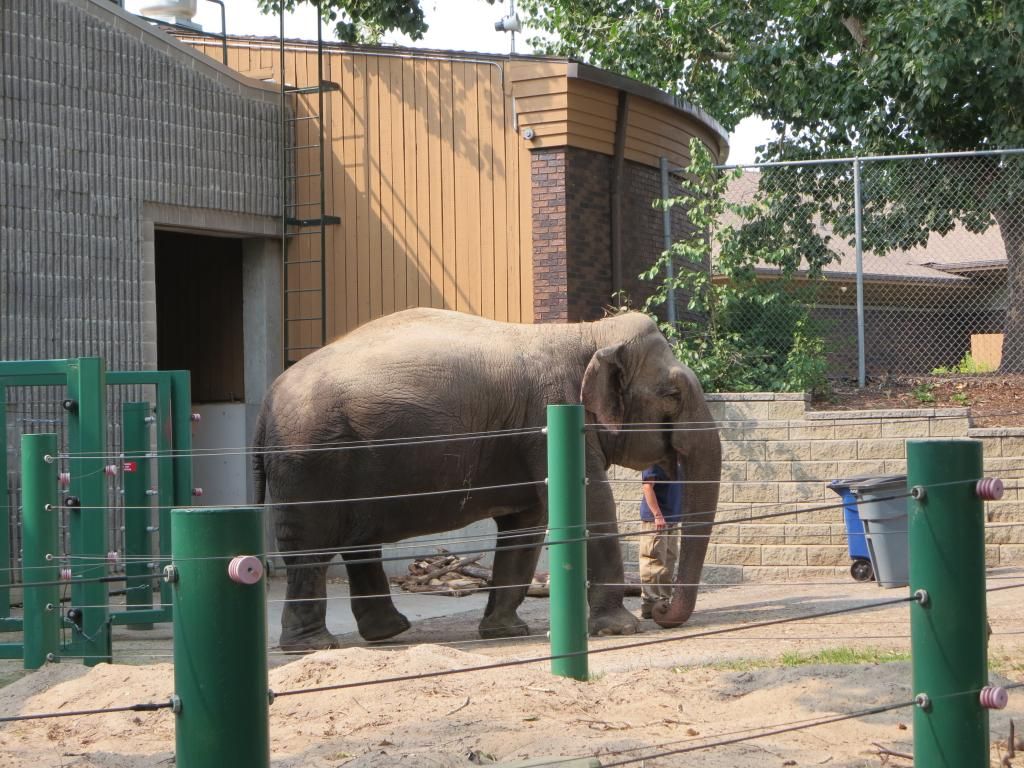 Two hours later, heading back to the car:
I don't think we got any good photos, she said.
This was just one expensive photo op gone bad, wasn't it?, he said.
It will be better next year, when Sully's older, she said.
And we can go to the Calgary Zoo next summer, too!, she said.
Sure, whatever you want, he said.
***
See you next year, zoo.