For the past three years, the lovely
Leigh
and
Lindsey
have been hosting a
Canadian Blogger Christmas Swap
, but this was my first year participating. When I saw the signup post, I thought it would be a fun thing to participate in (who doesn't love to receive mail?) and a great way to discover some other Canadian bloggers! The rules were simple: send a Christmas ornament in the mail by December 2, with a price limit of $20.
I was paired up with Erin, the author of the blog
Uptown Wife
. Erin lives in Ontario and this will be her first Christmas with her son too! It's been great discovering a new blogger, especially another first-time mommy.
Erin's package blew me away when I received it! She sent me two awesome ornaments: one for the Harry Potter fan in me and another to celebrate and remember my first Christmas with Sully. And totally unexpected, Erin also included 3 tins of David's tea! And let's not forget to notice the beautiful box she sent it all in. Best mail day ever! (Now I just have to track down Sully's hospital bracelet to put in the ornament - what a great idea!)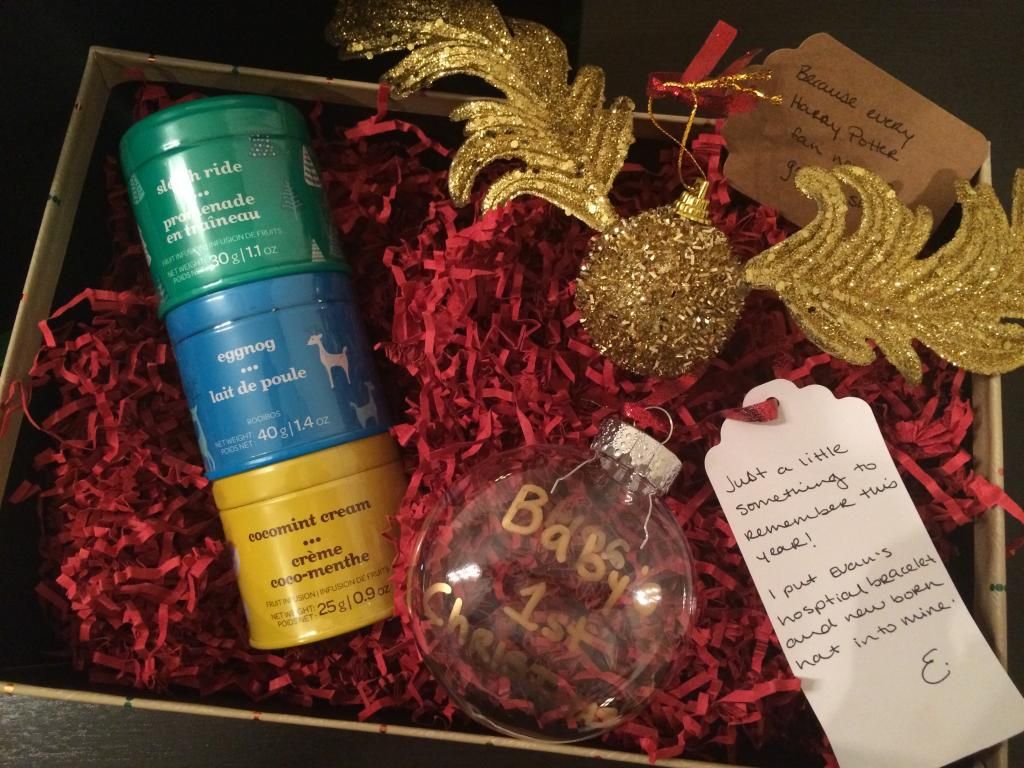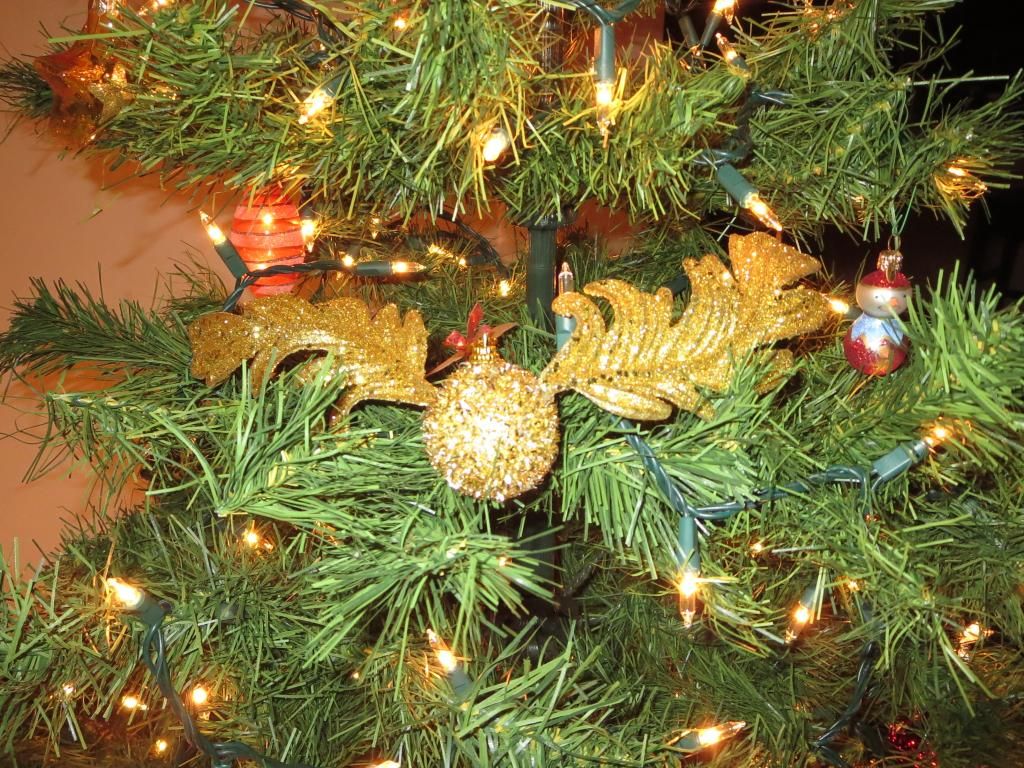 I'm so glad I participated in the swap this year and I'm already looking forward to next year's! I highly encourage all you Canadian bloggers out there to join us next Christmas - from what I've seen from other participants posts so far, everyone is sending and receiving some pretty awesome and fun packages!
Thank you so much Leigh and Lindsey for organizing this! And Erin - a huge thanks for such a thoughtful and generous gift.