Harry Potter and the Prisoner of Azkaban Part II
So...I'm not doing to well with getting my Harry Potter Friday posts up on Friday...but better late than never, right? Right? I finished the book yesterday and HOLY SHIT. I still have so many feelings about everything that happened! I don't even know where to start. I'm also supposed to be packing for Mexico for tomorrow, but PRIORITIES. So for this post, I don't want to over-analyze and think too much about some of the things that I know don't make a
whooooole lotta sense,
I just want to keep all the feels that I'm feeling. Because PoA is definitely my favourite book in the series so far.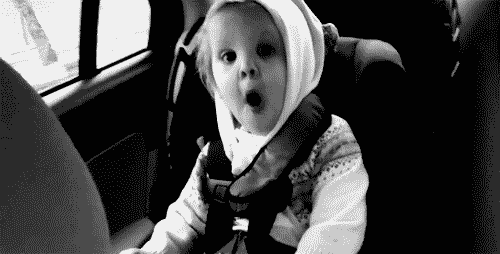 Also, *spoiler warning* for the rest of this post! (You know, if you're one of those rare people who hasn't read Harry Potter yet.)
Sometimes I felt dumb while reading this book and not being able to predict what was going to happen, or who was going to end up actually being bad or actually being good, because, come on, I'm not a 12-year old reading this for the first time, but seriously guys, I don't think I saw anything that happened in the end coming. I knew in the first half of the book that there were some things/people that seemed up to something or just not right, but I just didn't know what these
things
were going to amount to.
Quick run-down on my thoughts:
-I didn't want to say it in my last post in case I ended up being wrong, but I really wanted Sirius Black to be good! When the truth about him came out, I was SO happy. Those moments between Black and Harry, where Harry discovers the truth about Sirius, Pettigrew, Lupin and his father were my favourite scenes this entire series so far. And when Black asks Harry if he might want to consider living with him during the summers since he's he rightful guardian, I honestly had tears in my eyes. Of course, it was all too good to be true (for now), but I'm certain we haven't seen the last of Black just yet.
-So Lupin wasn't being poisoned by Snape like I originally thought, but I still don't like him. And while I'm relieved that Lupin isn't dying, his being a werewolf doesn't seem all that much better to me seeing as how he can no longer teach at Hogwarts anyway. I'm disappointed Lupin has to leave - he was one of my favourite new characters this book!
-I was so sure that Crookshanks wasn't really a cat - when actually it was Scabbers that wasn't really a rat. Crookshanks is one smart kitty. Although, if Harry, Ron and Hermione had been half as smart as Crookshanks, they would have listened to the sneakoscope back in Chapter 11 when it went off when Crookshanks and Scabbers were both near it.
-I know it seems a lot to expect a young boy like Harry to have killed Pettigrew when he had the chance, but I really wish someone had killed him. Why would they think he could be securely imprisoned in Azkaban if he's an Animagus? Wouldn't he be able to change into a rat and easily escape? That's how Black escaped after all. Poor thinking on all of their behalves, I gotta say. Even if they catch him now, what's stopping Pettigrew from turning into a rat again? MAKES NO SENSE. Although, I did love the whole idea of an Animagus.
-I've always loved the idea of time-travel, but I find time-travel works best if you don't over think it. Over thinking time-travel = flaws galore.
Ok that's all I got off the top of my head! I really should go pack now before hubby loses it. Also, I apologize to any of you readalongers who are reading this - I don't have time to read anyone's posts for this week, but I will be back next week to make super-late comments on your posts! I also won't be having a post for the first part of Goblet of Fire as I will be in Mexico until the 26th, but I will do a double post the following Friday, promise!