Believe it or not, I have never really gone to the Stampede before, despite living only 3 hours away from it most of my life. Sure, there was the odd road trip down for a night of drinking at a bar while the Stampede was going on, but I don't recall ever having set foot on the actual grounds of the Stampede before.
Friday, Jim took the afternoon off of work and we headed down on the train to the Stampede around 3pm. It was a hot week all last week, and Friday was no exception. We were already hot and hungry by the time we arrived, so we headed into the Big Four building for some air conditioning and food. We ate in the Tiki Hut which is a lounge area that serves alcohol only and allows minors up until 7pm. My aunt Max and her husband Barry met us there for a drink before we headed off on our separate ways. (They had tickets to Blake Shelton!)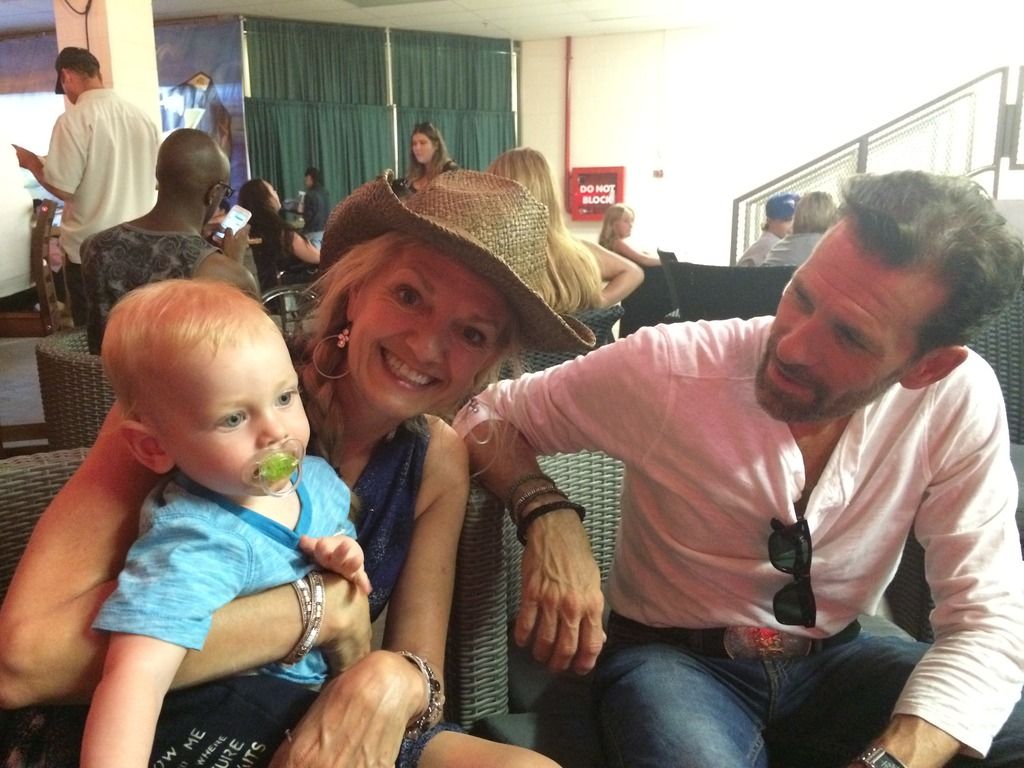 We took Sully over to the Agrium building to see all the farm animals. He loves animals and he got quite a kick out of the big sheep, cows and horses.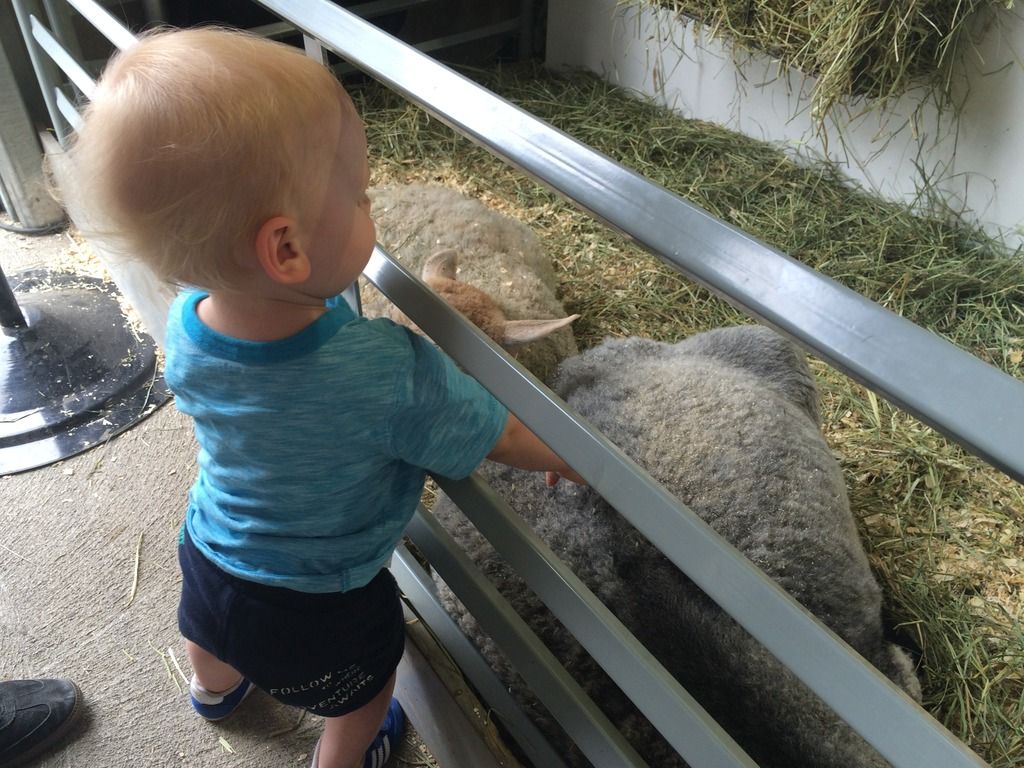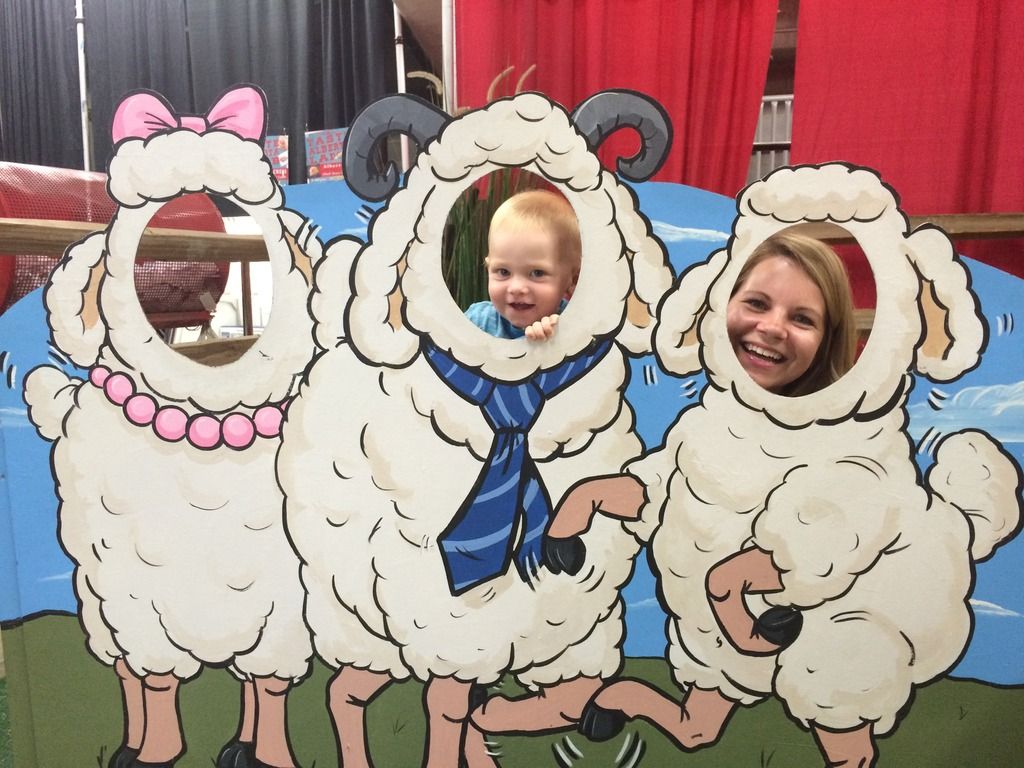 After that, we walked around the grounds and ate some mini donuts (my must-have for any fair I visit!). Sully would only eat them if we liked the sugar off first. I don't know who's child he is. I also made it my mission to find the Pineapple Whip stand to try a, you guessed it, pineapple whip "ice cream". It was delicious and refreshing and Sully definitely approved of this one!
We then headed over to the Grand Stands for the Chuck Wagon event and TransAlta show. We were lucky enough to get free tickets to the show (thanks Krista-Lee!) and spent the rest of the evening there. Our seats were fantastic, but unfortunately, Sully was not interested in sitting still for very long and he kept trying to pull the hat off of the lady sitting in front of us, who, I must say, was not impressed. (But shout out to all the young guys sitting behind us and next to us who indulged Sully with his never ending request for high-fives!). We ended up going down to the standing area where we could walk around and watch the chuck wagons cross the finish line right up close.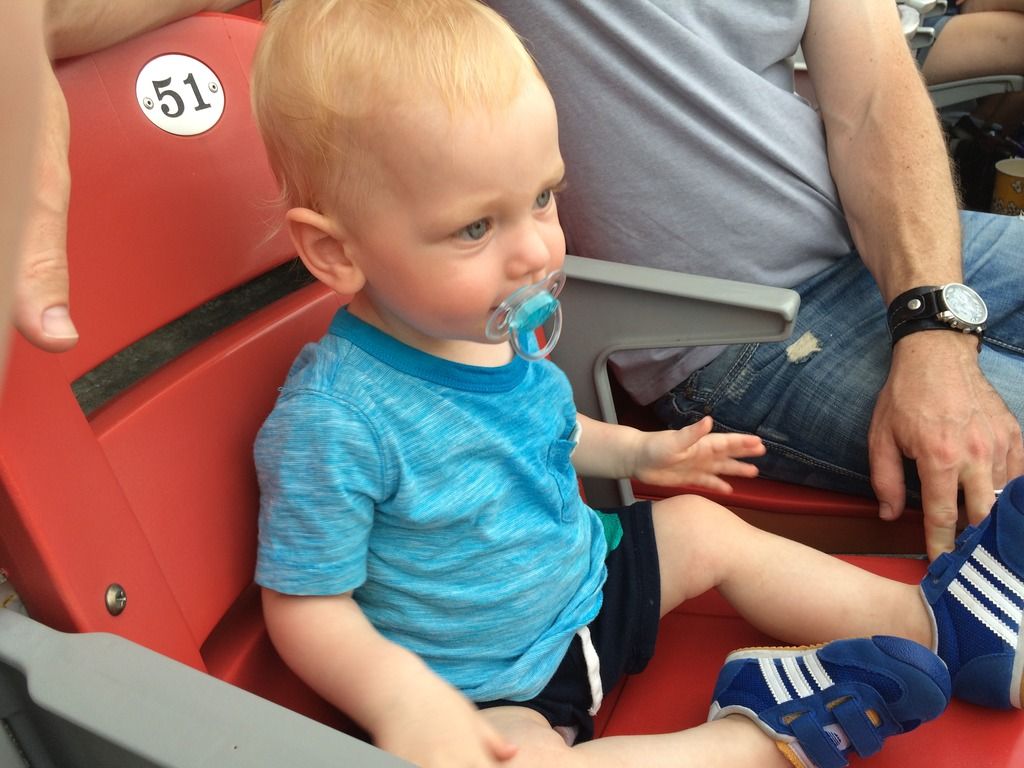 In attempts to get Sully to fall asleep in the ergo on me, we ended up leaving and walking around the grounds before heading back for the TransAlta show. The theme of the show was Canada and it was a pretty spectacular event! There's dancing and singing, acrobatics, fireworks, an impressive stage with moving parts and props, and the trip down Canadian history lane was pretty fun. We ended up leaving just before the fireworks at the end of the show started as we wanted to beat the crowds at the train station.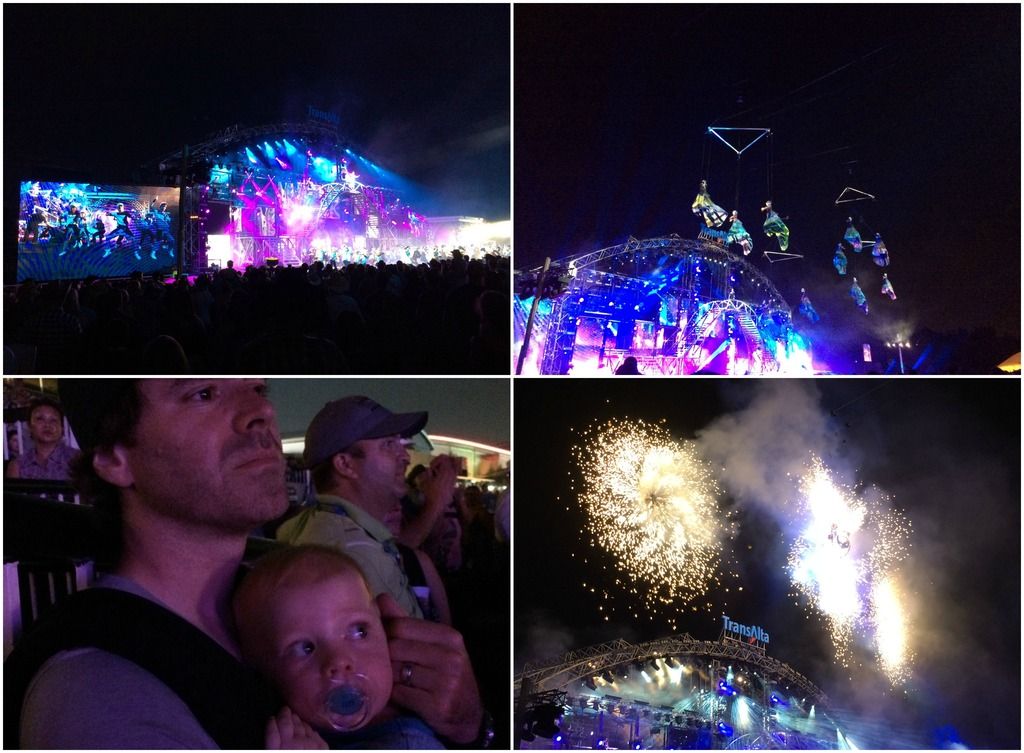 We got home and into bed at a ridiculously late time, but it was worth it! And Sully slept in till 8:30 the next morning and then came into our bed for another two hours, so we really can't complain.
Saturday morning, our community was having what we thought was a Stampede breakfast, but when we arrived, it was actually a Stampede BBQ. Hotdogs for breakfast! We didn't stick around too long, it was hot out and we needed to get back home to eat something of real sustenance. But not before Sully had a chance to sit in the cop car there and push all the buttons that make the sirens go off! He didn't even need to be shown what to press. He was pretty proud of himself. On the walk home, Sully spotted an abandoned balloon which he was obsessed with for the rest of the day.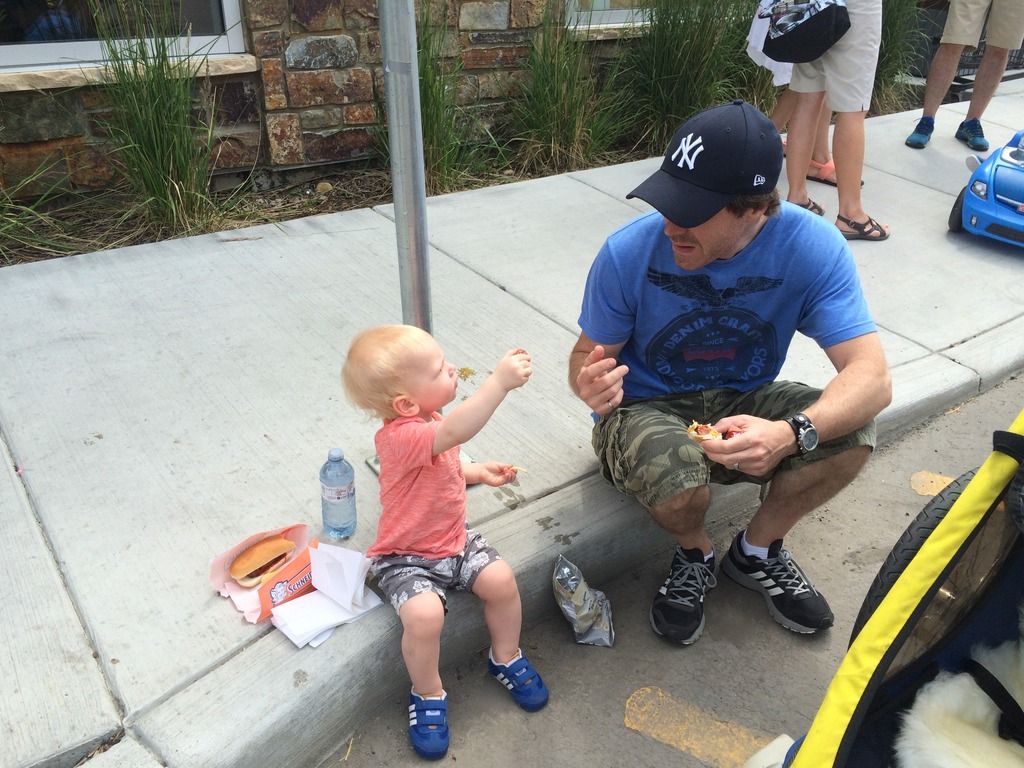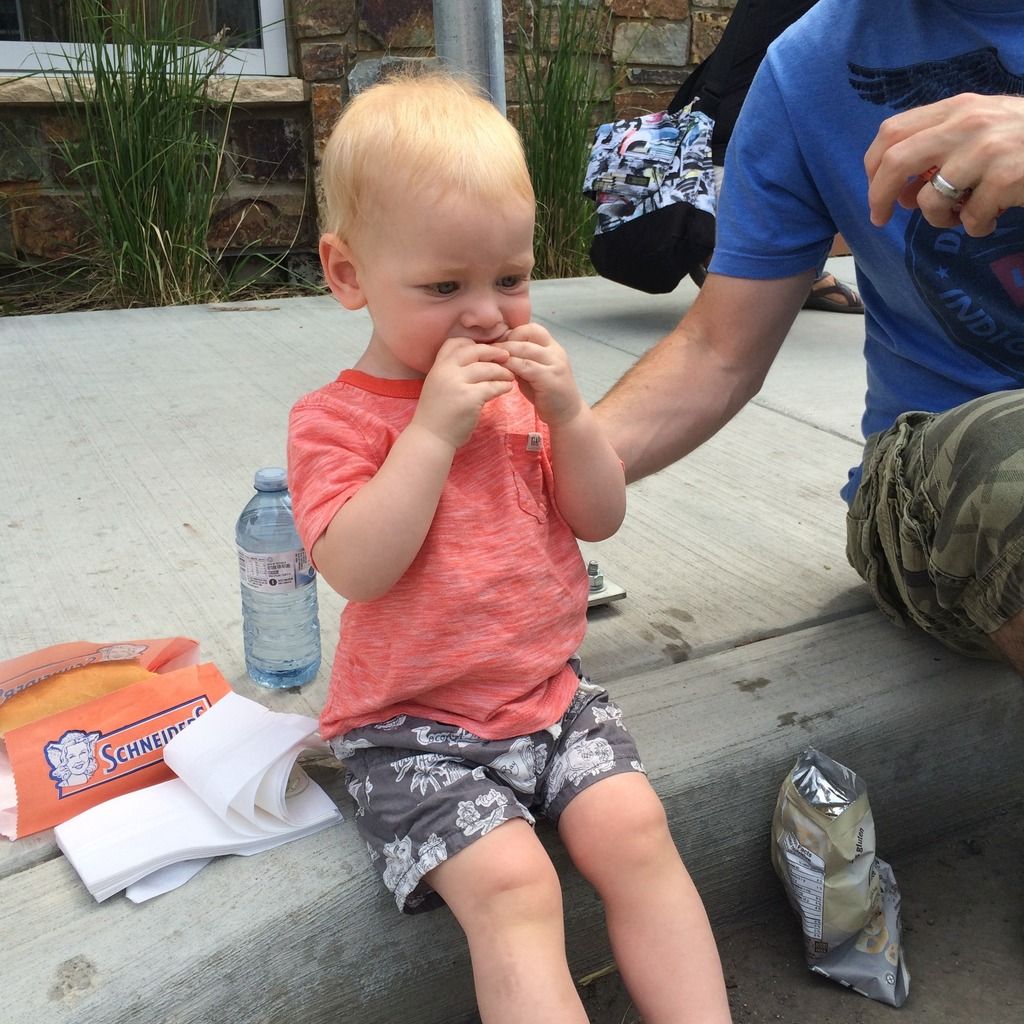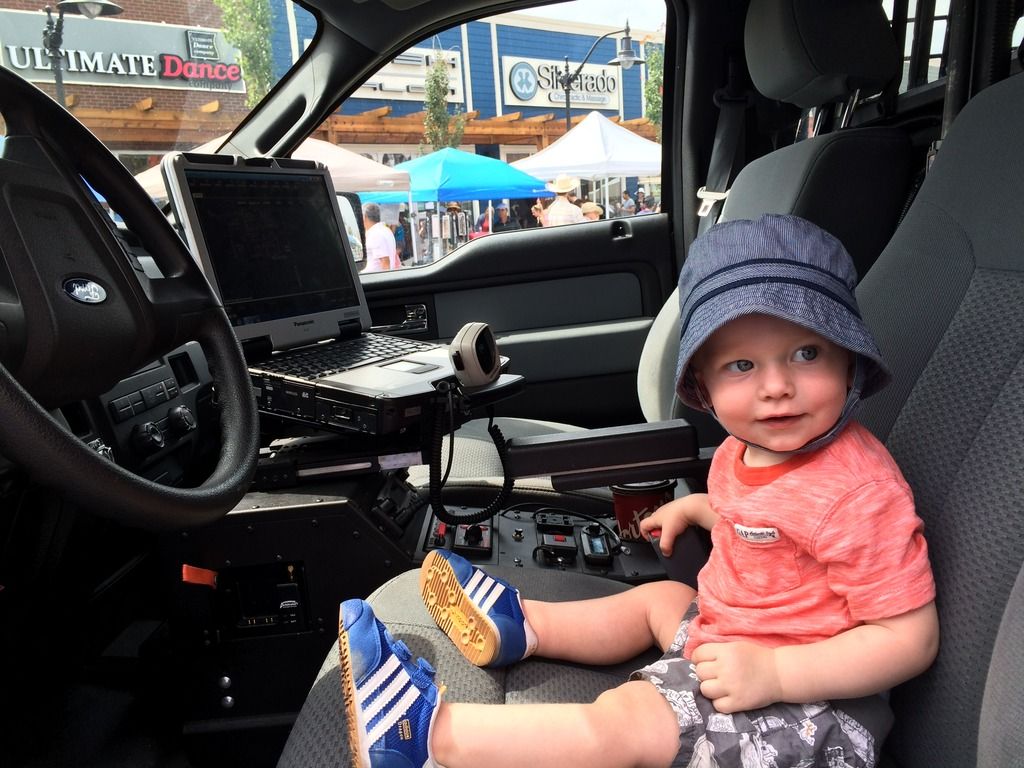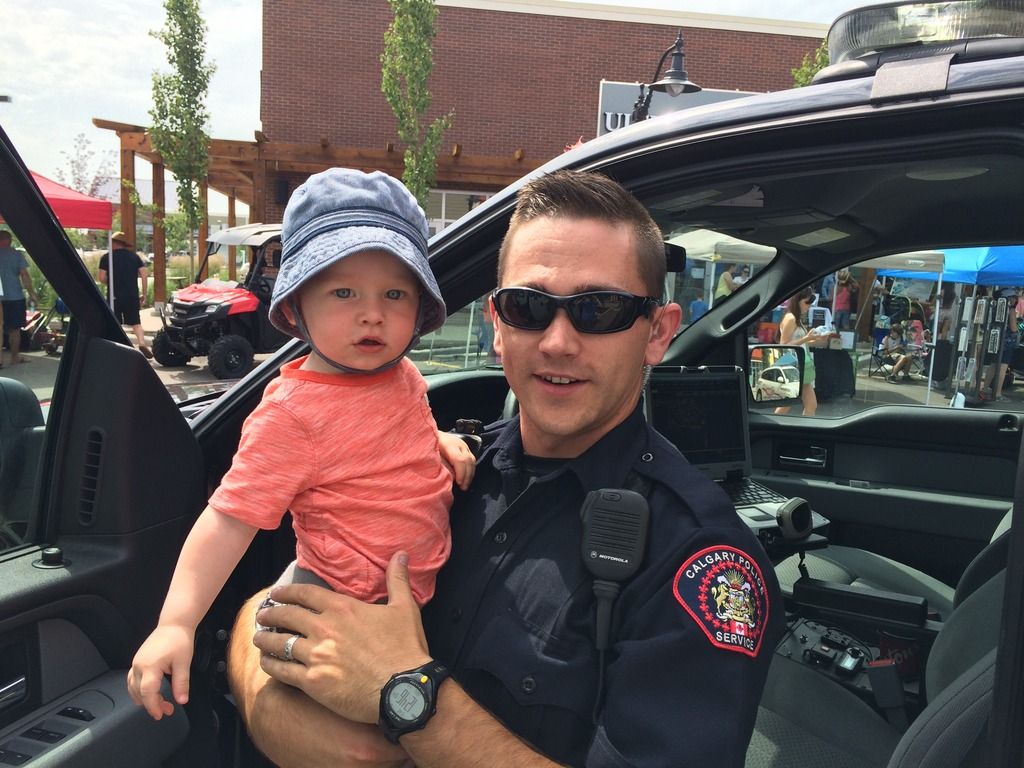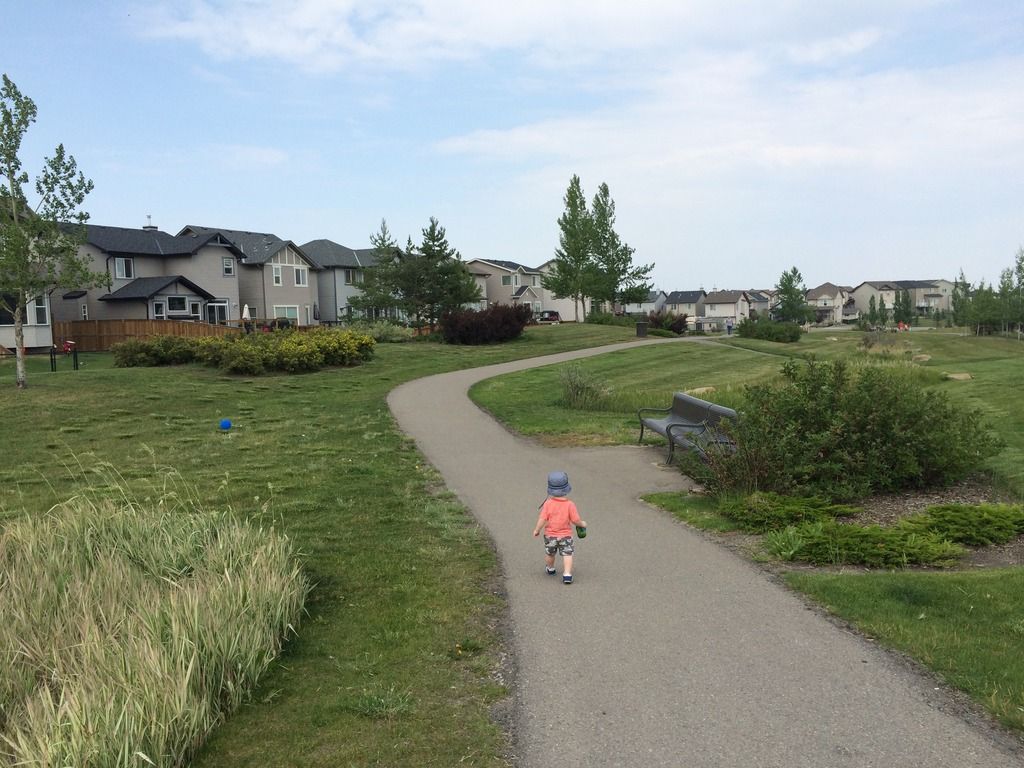 The rest of the afternoon was spent relaxing, naps for Sully and then I headed over to
Ange's
place with a bunch of other Calgary bloggers for a BBQ and fireworks. Her condo has an amazing view of the Stampede grounds and front row seats to the fireworks! Of course, in typical blogger fashion, no photos were taken to document the night except for the fireworks ones and this one I took of our very short game of Cards Against Humanity. It may have been my first time ever playing it and I may have laughed a little too hard.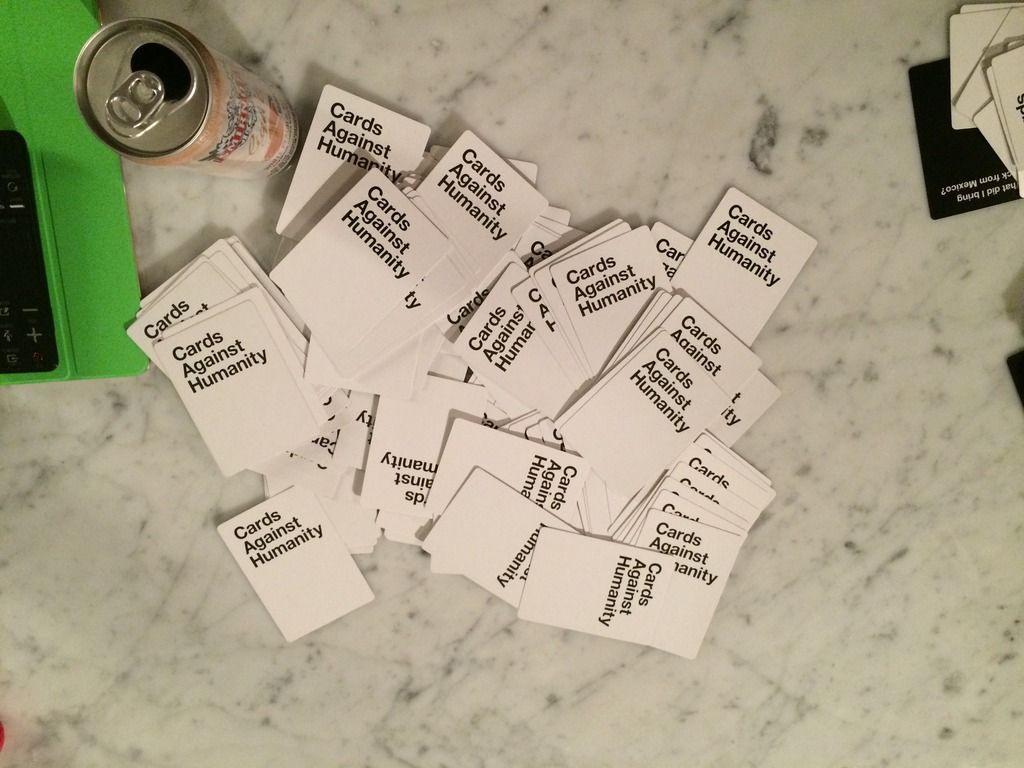 Sunday was more of a recovery from the Stampede day. We slept in, had breakfast, watched a few episodes of Idiot Abroad (hilarious show!) and then packed up the truck with our bikes and headed out to the Glenmore Reservoir. We originally just planned to go for a short bike ride, but after we made it around about a third of the way we decided to just keep going. It was a beautiful day for ride, and I'm pretty impressed that we biked 15km.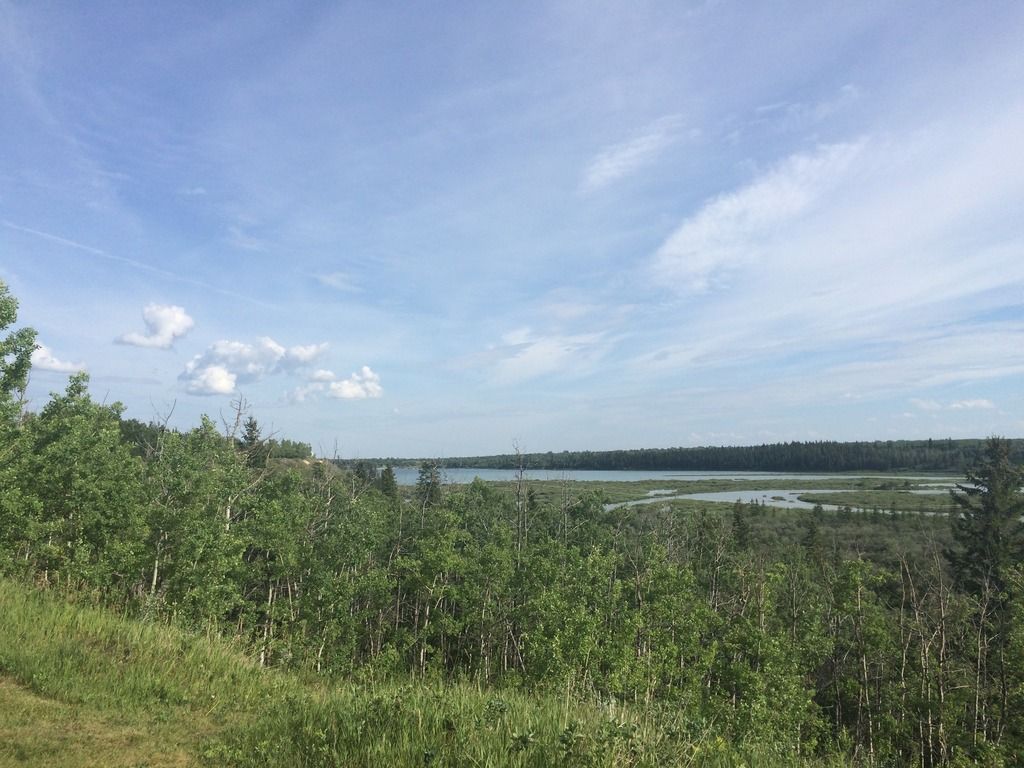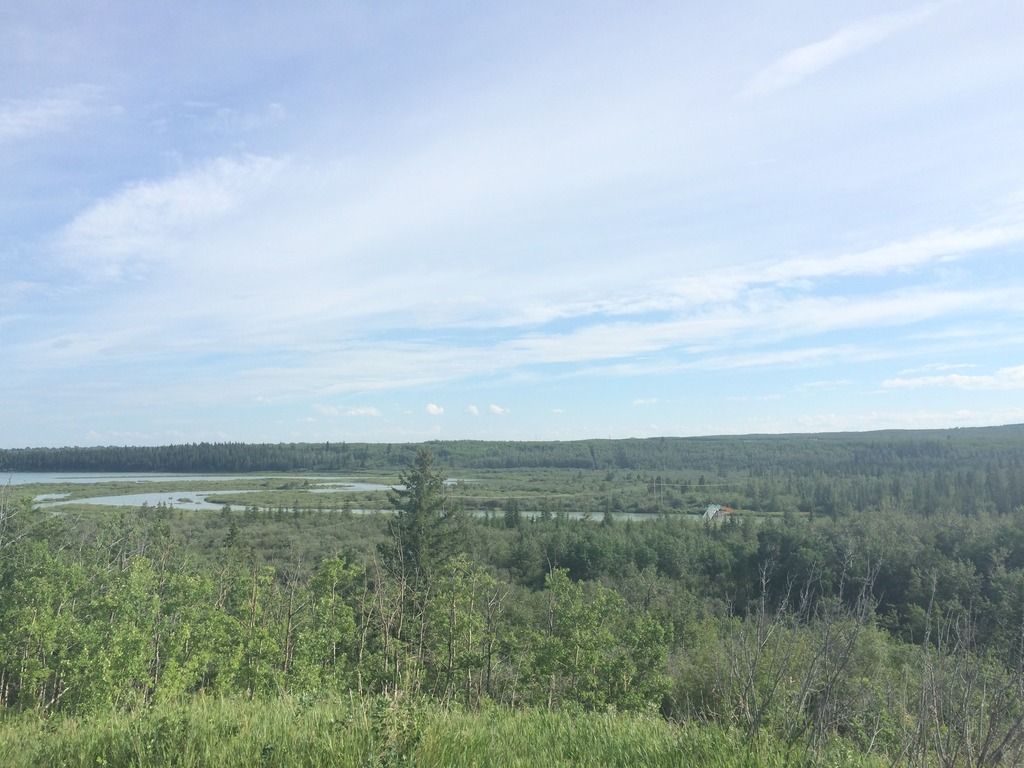 We came home starving, BBQ'd some burgers and then put Sully to bed. Another episode of Idiot Abroad before the weekend is officially over.
Local friends, did you go to the Stampede this year? What's your favourite thing to eat there?
Tell me something fun you did this weekend!