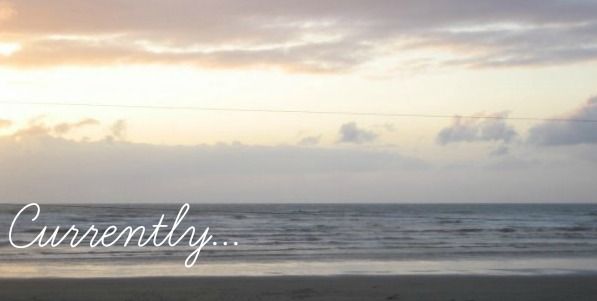 Reading
: I'm in between books right now. Last week, I finished up May's book club pick,
For Today I am a Boy
, a sad story by Canadian author Kim Fu, about one young man's struggle with gender identity. I haven't been reading nearly as much now that Sullivan is here and I feel overwhelmed when it comes to picking a new book to read. Part of me thinks maybe I should get a head start on next month's book club pick,
Oxygen
, which is actually my pick, and a part of me feels that maybe it's time to reread Outlander now that the
TV series
is scheduled to start this August. Although, I'm not sure if it will premiere in Canada at the same time.
On Repeat
: I cannot get enough of this song right now:
Rueben and The Dark performed in Edmonton back in April and I was quite sad I couldn't make it, but since they are from Calgary, I'm hoping future Edmonton shows are in the books.
Watching
: What am I
not
watching?! In April, we got rid of cable completely and got Netflix instead. I've worked my way through the first 3 seasons of Downton Abbey and was so mad by the last episode that I can't bring myself to start season 4. Instead, I've been devouring Friday Night Lights and am currently almost done season 2. All I have to say is, why didn't Tim Riggins go to
my
high school?! Together, Jim and I are watching How I Met Your Mother (I know, we're only like 9 years late to the game). I was just going to watch it on my own, but then Jim watched a few episodes with me and really liked it too so now I have to wait for him to be home to watch it.
Obsessed with
: My new
fitbit flex
which I received for my
31st birthday
. I love seeing how many steps I take in a day, especially on the days I actually leave the house with Sully. Although yesterday, I got a notification from the fitbit app on my phone congratulating me on almost meeting my goal of 10,000 steps a day and I was like, "hmm, I haven't' even gone anywhere, how is that possible?". Turns out, when you bounce on an exercise ball while holding your baby, the fitbit will register this as steps.
Eating
: with the arrival of my fitbit, I am motivated to start cleaning up my diet. And now that Sully is a little bit older, it's a lot easier to grocery shop and make proper dinners. Influenced by some yummy quinoa salads at my baby shower that my co-workers threw for me last week, I whipped up a quinoa, black bean and chickpea salad that Jim and I have been enjoying mixed with ground turkey on lettuce wraps and on baked sweet potatoes. Recipe coming soon!
Looking forward to
: Enjoying the outdoors more with Sully and Jim now that the weather has finally turned nice. We have promised ourselves that we are going to make the most of the summer here in Edmonton and get out to as many festivals, farmers markets, and events going on in the city as we can.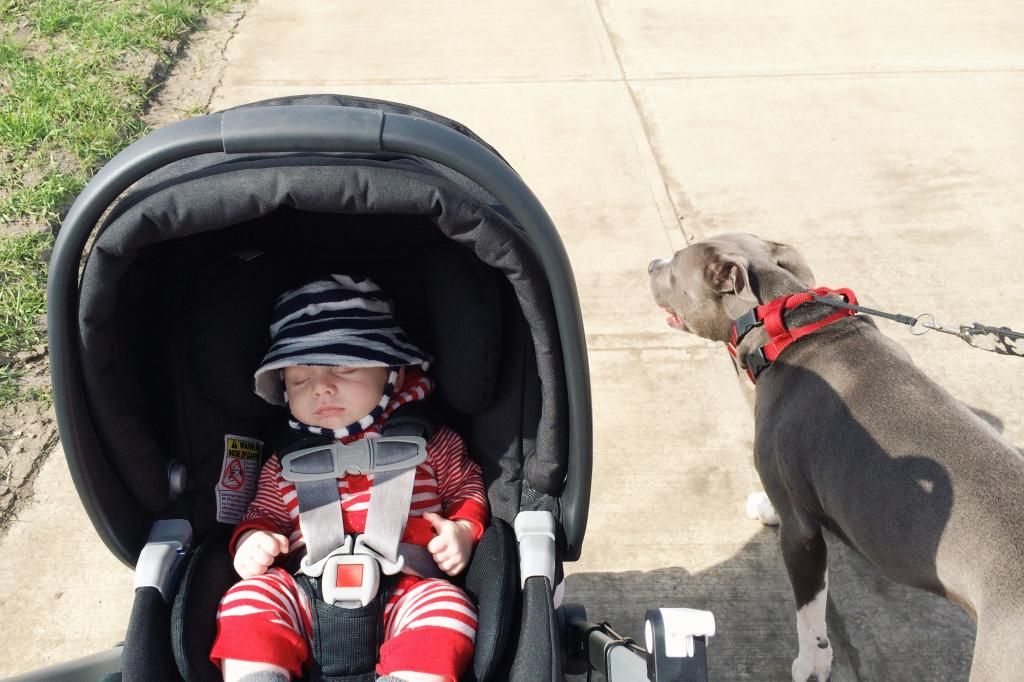 What are you currently up to? Any book recommendations or shows on Netflix I *must* watch?
Let me know in the comments!