I can't remember the last time I did a meme, but after reading a few posts from some of my favourite book bloggers, I was inspired to participate this week. Plus really, I'll take any excuse to take pictures of my books. Today's prompt from
The Broke and the Bookish
is to list the top ten authors we own the most books of. If you didn't already know, I own
a lot
of books, so I was immediately curious to see which authors would make the cut. Interestingly enough, it's not necessarily my favourite authors whose books I own the most of.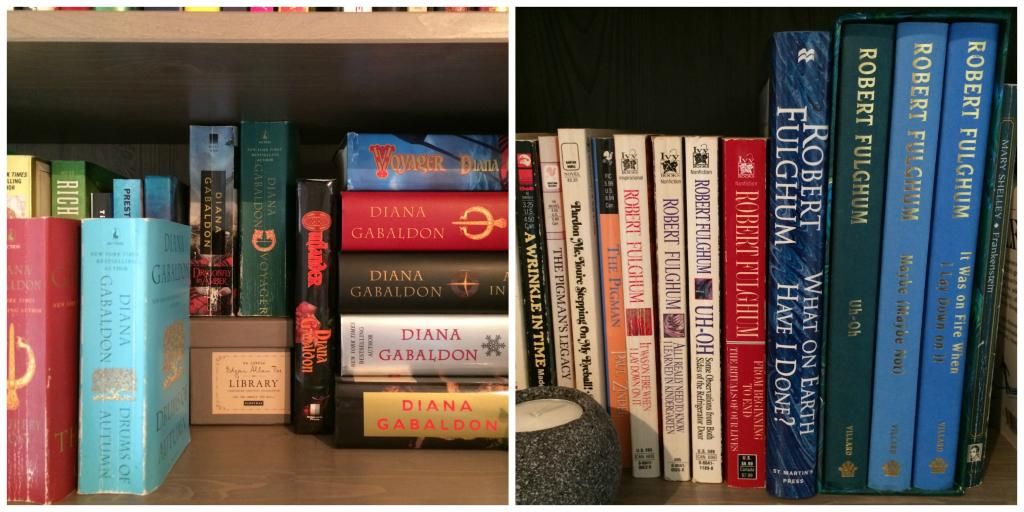 1. Diana Gabaldon: 10 - I own 6 in hardcover and a few duplicates in paperback. Because who knows which format I'll want to read them in.
2. Robert Fulghum: 8 - I first discovered Fulghum's books when I was 14 and spent a good chunk of my summer vacation in Croatia on my grandparent's farm. Teenage me filled page after page in a journal reflecting on the wise words. Oh teenage me.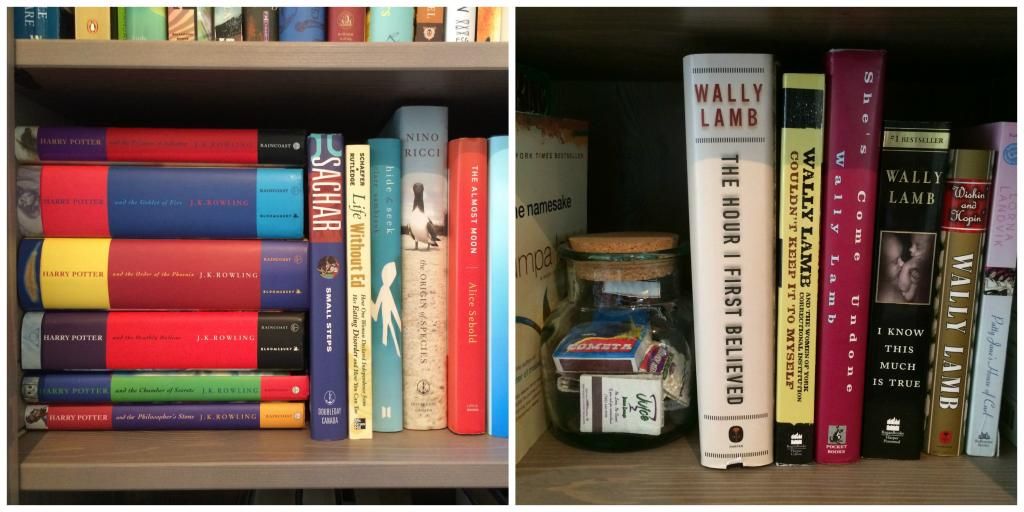 3. J.K. Rowling: 6 - All the Harry Potter books minus 1. Confession: I have yet to make my way through this entire series. Maybe when Sully is old enough to read the books with me?
4. Wally Lamb: 5 - The only one I haven't read is the collection of short stories by women from York Correctional Institution in Connecticut where Lamb taught (teaches?) a writing workshop.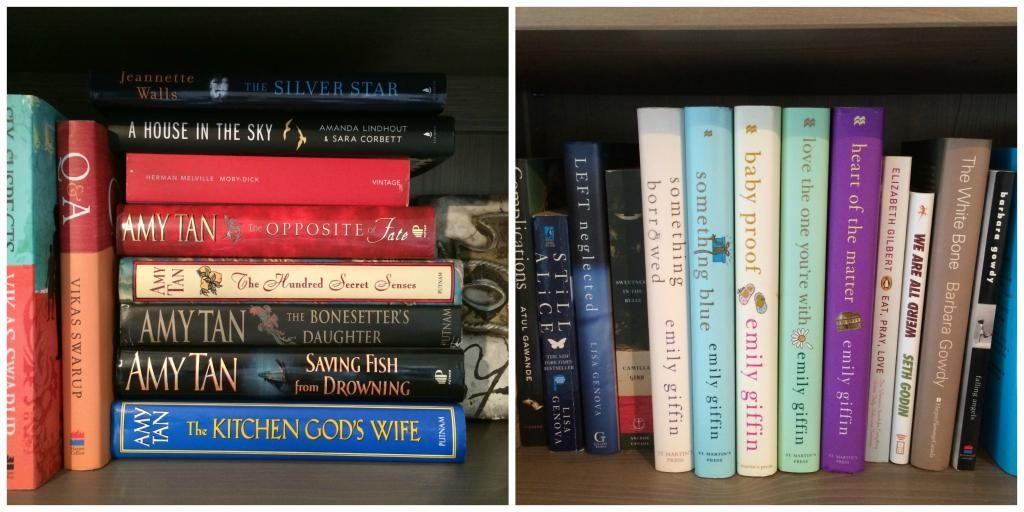 5. Amy Tan: 5 - I love Amy Tan. Love her. Still keeping my eye out at thrift and second hand book stores for a hardcover copy of The Joy Luck Club.
6. Emily Giffin: 5 - One of my guilty, chick-lit pleasures.
I own 4 books of several other authors, so honourable mentions go to: Agatha Christie, Lori Lansens, Stephanie Meyer (I know, I know!), Christopher Paolini, Jenny Han, Nicholas Sparks (stop judging!), Jennifer Weiner, and Rebecca Wells.
Tell me: Which authors dominate your bookshelves? Let me know in the comments!