I've always been a long-haired kinda gal. Long, blonde hair, it was kind of my trademark. If you were to look back at pictures of me since childhood, it would be rare to see a photo of me with short hair. Of course, there were times throughout my life, where impulse took over and I would chop my hair off to my shoulders, instantly regretting the bold move. Luckily for me, my hair grows super fast.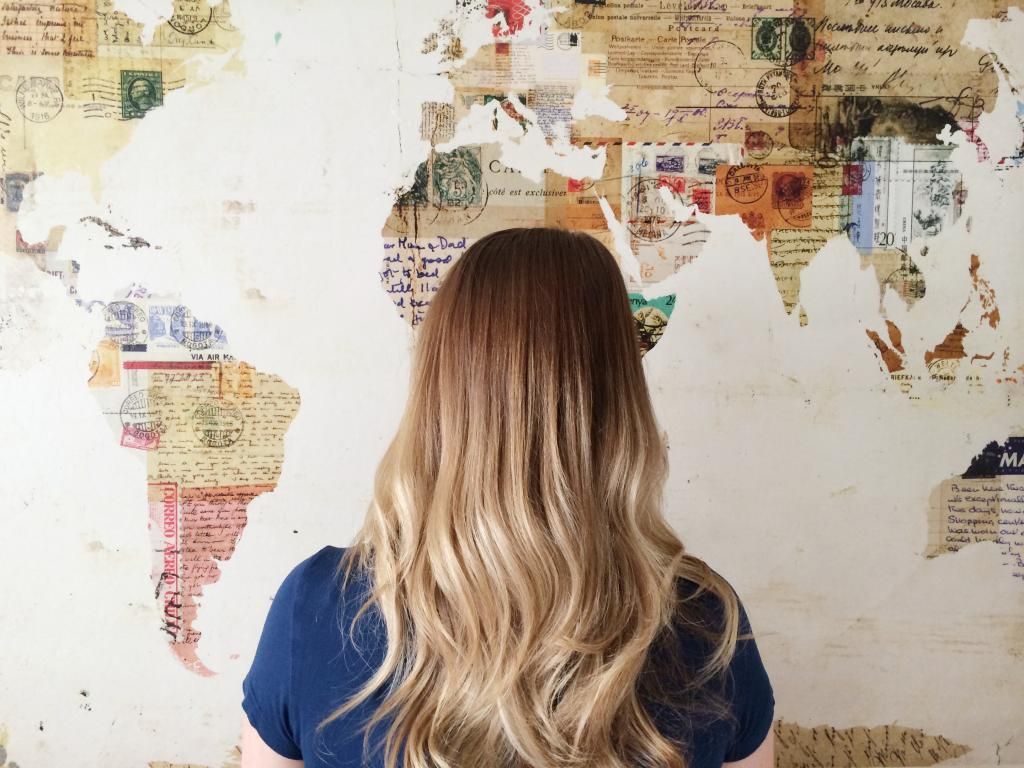 In my mid-twenties, as the possibility of becoming a mom drew nearer, I never understood when women would chop off their hair as soon as they had children of their own, and I vowed I would never become "one of them". But I sit here now, 31 years old, with a 4 month old son, sporting a short hair cut (like above my shoulders short), and I laugh at my naive, younger self.
First of all*, until you have a baby of your own, you can never fully appreciate the extent to which your hair starts to fall out after said baby is born. And if you're anything like me, you secretly thought to yourself that this wouldn't happen to you, that your beautiful long hair would stay put where it belongs. But after months of my long hair falling out in clumps, and my bathroom floor covered in a constant rug of hair, it was time to do something about it. It was so bad that I started to dread showering as that is when the most hair seems to fall out.**
So I hired my mom to babysit and instructed my beloved hairstylist to chop it all off. I used to cry whenever I would impulsively chop off my hair, but I'm happy to report not anymore! I LOVE my short hair. Love it. I love that it's way quicker to wash, and way quicker to blow dry and style. No, I can't throw it up in a ponytail, but I was tired of ponytails. And my husband was tired of ponytails. I'm also not one of those women who can rock a nice topknot, I'm just not (this pains me to admit as I love topknots…on other women).
One of the things I've learnt in the past few months since becoming a mom is that I feel most put together if my hair is done for the day. Even if I'm rocking my yoga pants, as long as my hair is done and I've got some mascara on, I feel pretty good about myself. So while I may not get away with not washing my hair for 4 days now, at least it's quick to do when I do wash it. Becoming a mom has also made me value my time in a totally new way. I've decided that if I am gifted 30 minutes of hands free time from my baby because he can now play happily while on his play mat, I do not want to use it to wash and blow-dry my long hair.
What do you think is more work? Long hair or short hair?
Did you chop off your hair after having a baby?
*My husband says I constantly start conversations with "firstly...", but rarely have a "secondly…". He would be correct.
**Cutting your hair does not eliminate your hair falling out, but short strands is not nearly as gross as long ones.