You know how when you're baby starts learning to stand on their own, but it seems like it takes forever for them to take that first step, let alone walk? And you can't even imagine that your baby will ever walk? (And a big part of you kind of hopes they don't, at least not for another few months!) But then those first few unsure steps suddenly turn into several more steps and then before you know it, your baby is walking everywhere, rarely crawling, and you swear you just blinked, swear that it was only yesterday they couldn't take a step without falling down on their padded bum. All of a sudden your baby is a walking toddler machine. That's what just happened over here.
Sully's been walking for about three weeks now, give or take. His first week of steps were painfully slow, and if he
needed
to get to something quickly, crawling was still the preferred mode of transportation. Slowly but surely, his walking increased and his crawling decreased. Now he rarely crawls and his little drunk toddler stagger is the cutest thing ever and it will be sad when he grows out of it.
Today was the first time we've been outside somewhere where Sully's had an opportunity to try walking. We met up with my aunt and her puppy Oliver to stroll around the Glenmore Reservoir. It was a windy, but absolutely gorgeous day out. I wouldn't have put Sully in his Tom's if I had thought he would be walking around (I prefer soft-soled shoes), but they were all I had brought with us. It took a few steps for him to get used to them, but he was rocking the walking in no time! The grass on the other hand…he was not a fan when he touched it with his hands! Silly baby.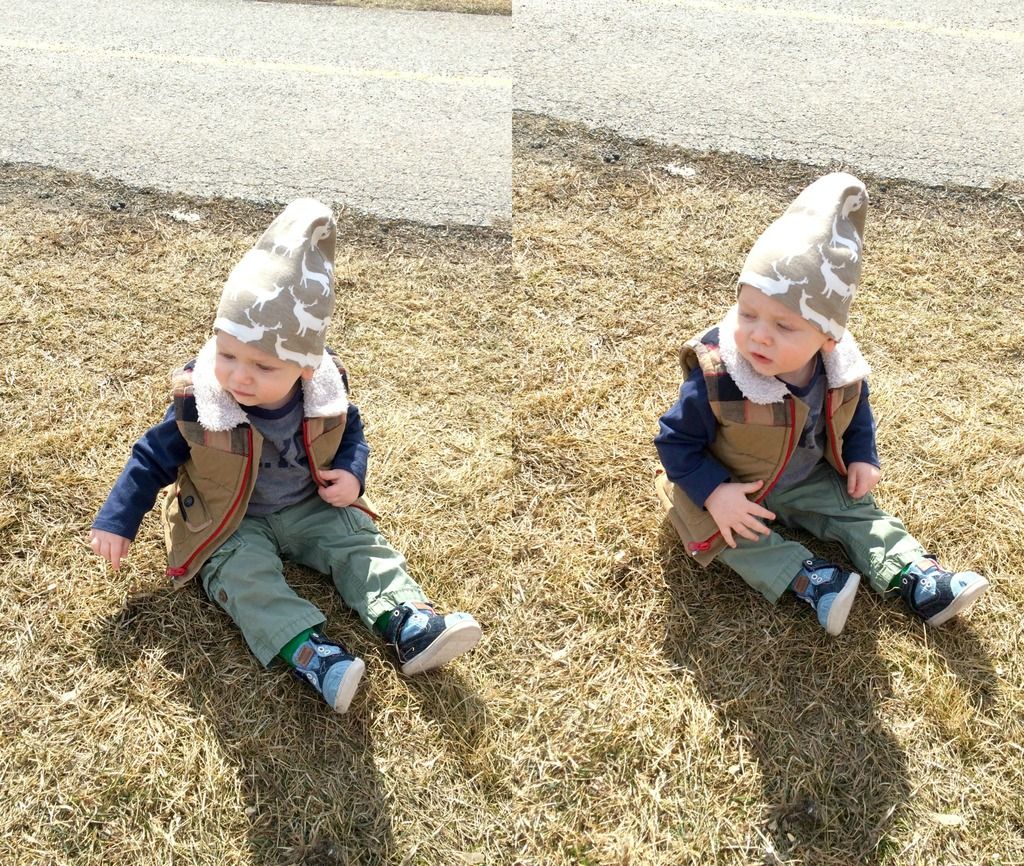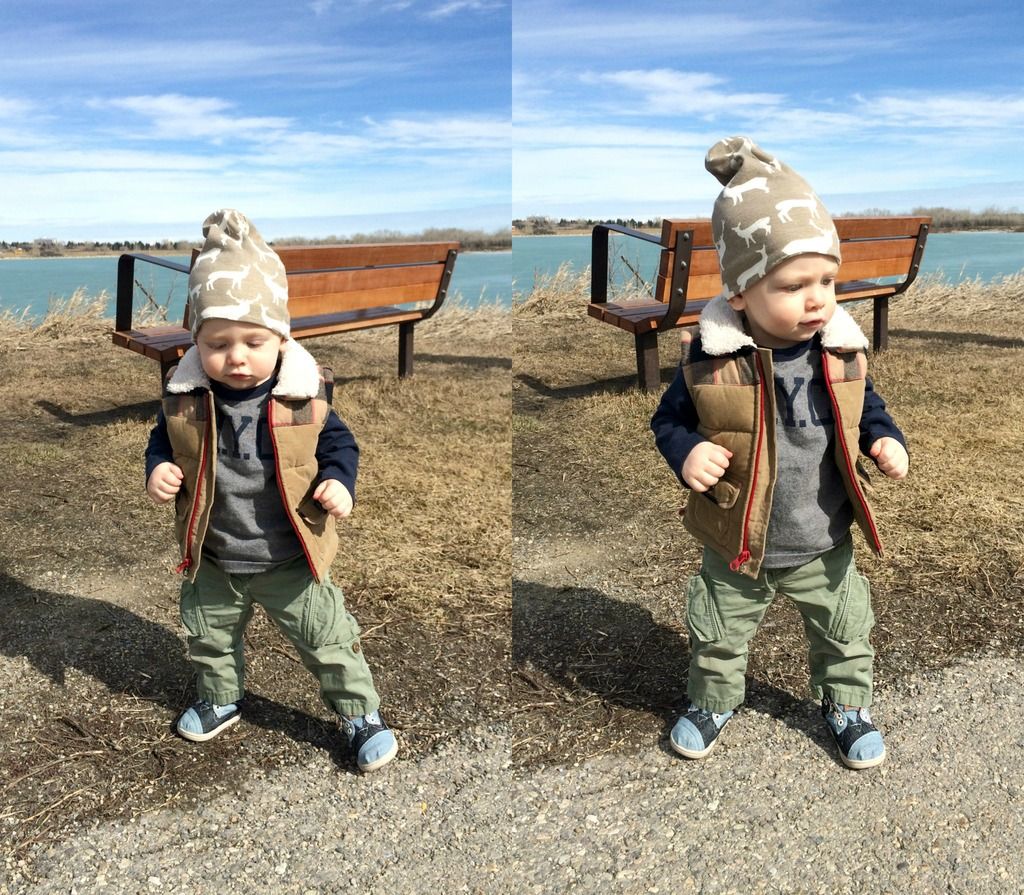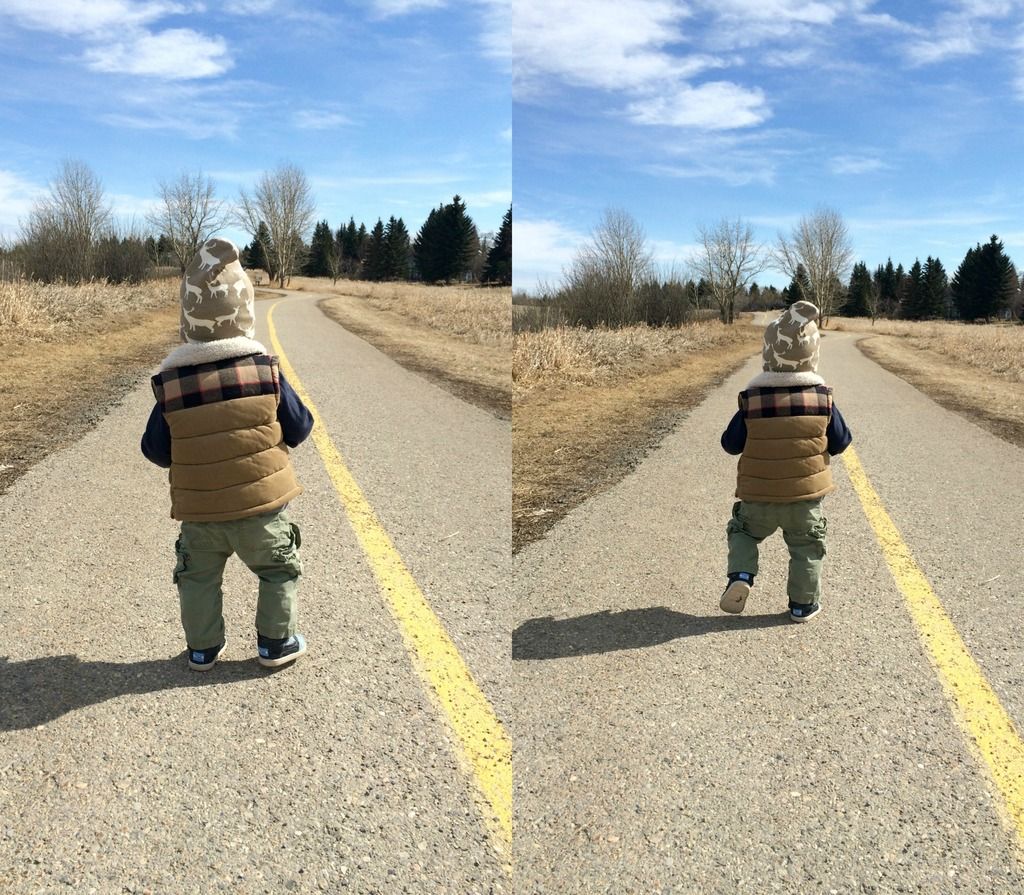 I hope you all have a lovely weekend! Come back on Monday, I have a fun little giveaway to share with you all!