Hello out there! How have I been home from my New York trip for
a week and a half already?!
a whole month?! It's funny, because before we left, Karen and I both thought we'd have quite a bit of down time while in New York. Yes, we were going to New York, and yes there is so much to see and do there, but a bit of the trip was also just about getting away, spending time together and relaxing without having any parental responsibilities. HELLO no babies crying in the middle of the night!!, although we both often
thought
we heard crying in the middle of the night! We also had to be home periodically during the day to take out her brother's dog that we were dog-sitting. But despite all this, our days were jam-packed and when we finally settled in for the evening, we were too exhausted to do much more than watch Parenthood on Netflix (yay for American Netflix!). You guys, I barely even read while I was gone! I took three books with me and I got about 3/4 of a way through one. But I have no regrets! It just means I didn't blog about our trip in real time like I had originally planned.
So! I'm breaking my week long trip to NYC into four parts just to keep the length of each post down. This post will cover the first two days we were there. Enjoy!
The day we left, we had to be at the airport around 5:30am! Which means Karen's parents picked my up at 4:45am. Which also means I got exactly 2 hours of sleep that night because 1) I was up till one in the morning packing, and 2) I was so worried I would sleep through my alarm that I had a hard time falling asleep. I woke up around 4am, quickly got dressed and snuck into Sully's room so I could dream-feed him and kiss him goodbye. There was a very, very good chance that that would be my last time nursing him.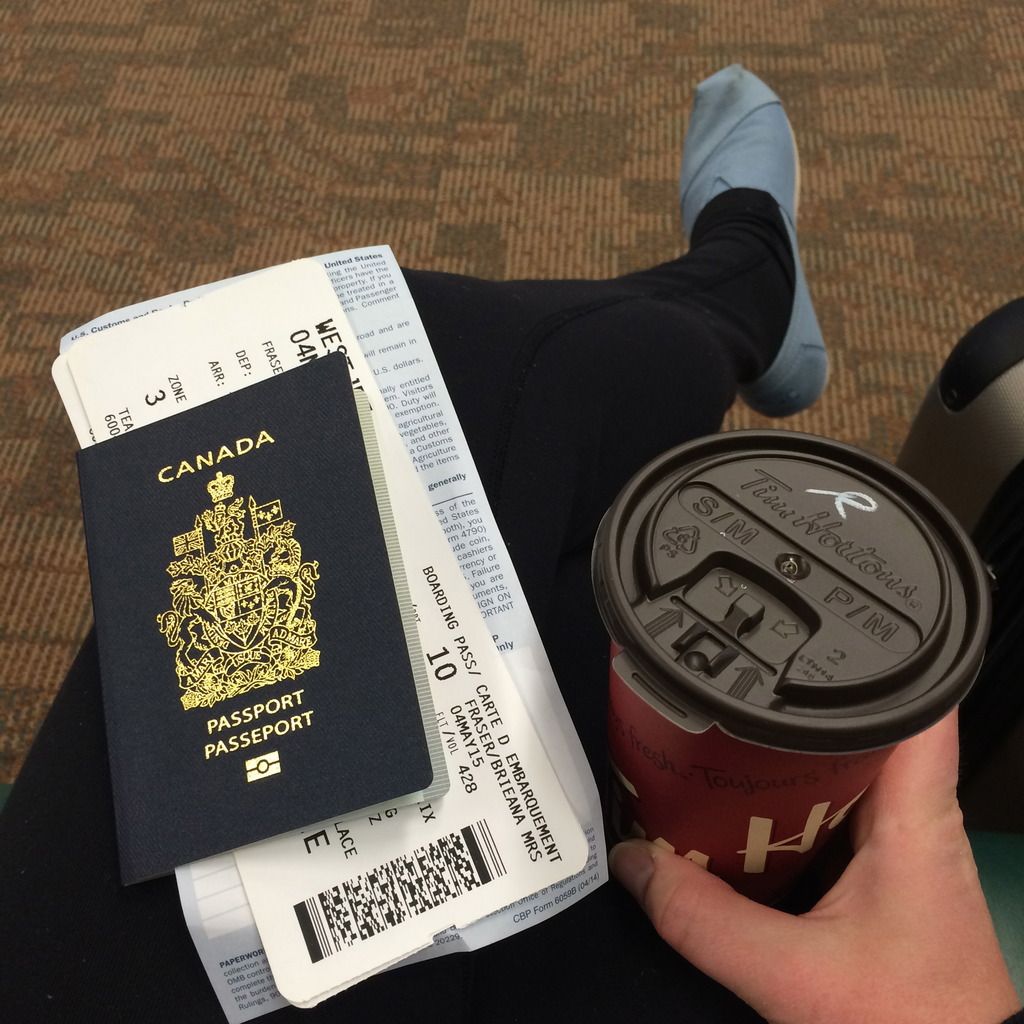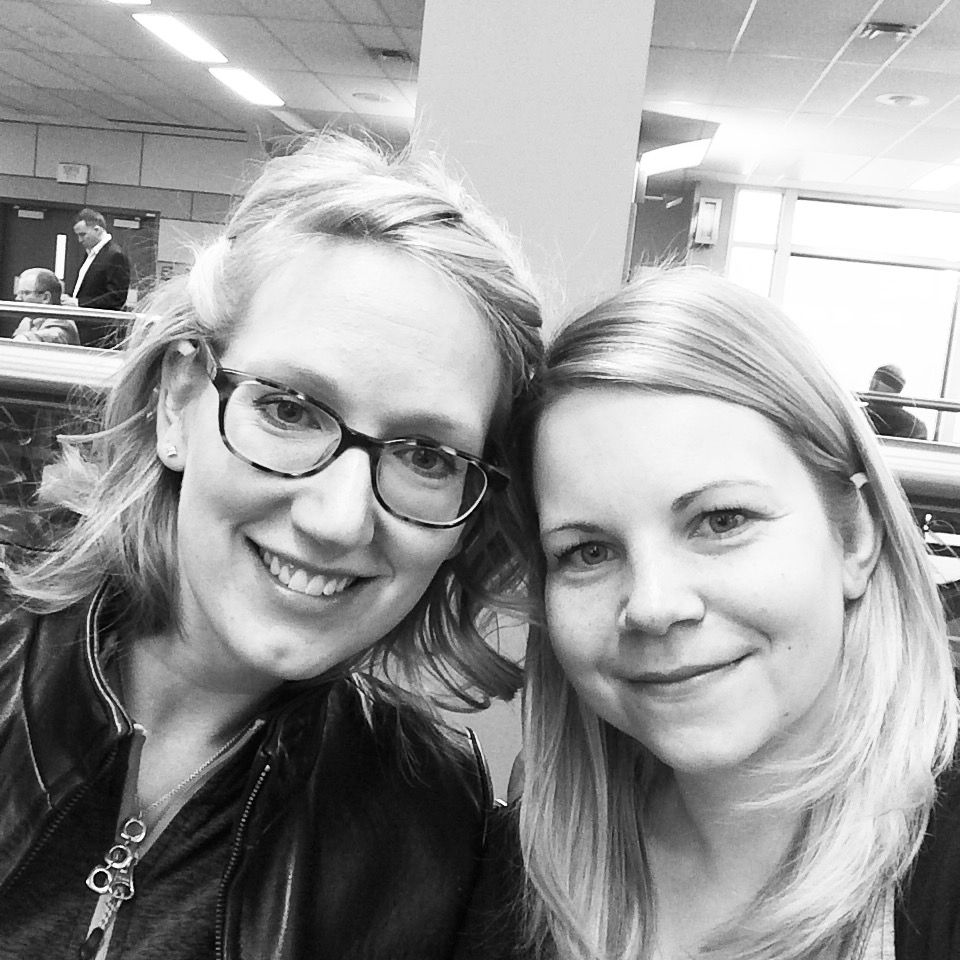 Once we got to the airport and made it through security (Karen may or may not have been flagged and search) we grabbed ourselves some coffee and breakfast sandwiches. The first plane to Toronto was pretty empty, and after being asked by another passenger to "keep our voices down" (seriously!), we moved to the back of the plane where we each got a row to ourselves to stretch out on. The flight from Toronto to New York was also quite empty, and only a short one hour flight. We both felt a little queasy from that flight which didn't help our motion sickness on the craziest cab ride I have ever taken. Cab drivers in New York are no joke! It's just as insane out there as they show on TV. But we survived, making it to her brother, Graham's apartment around 6pm.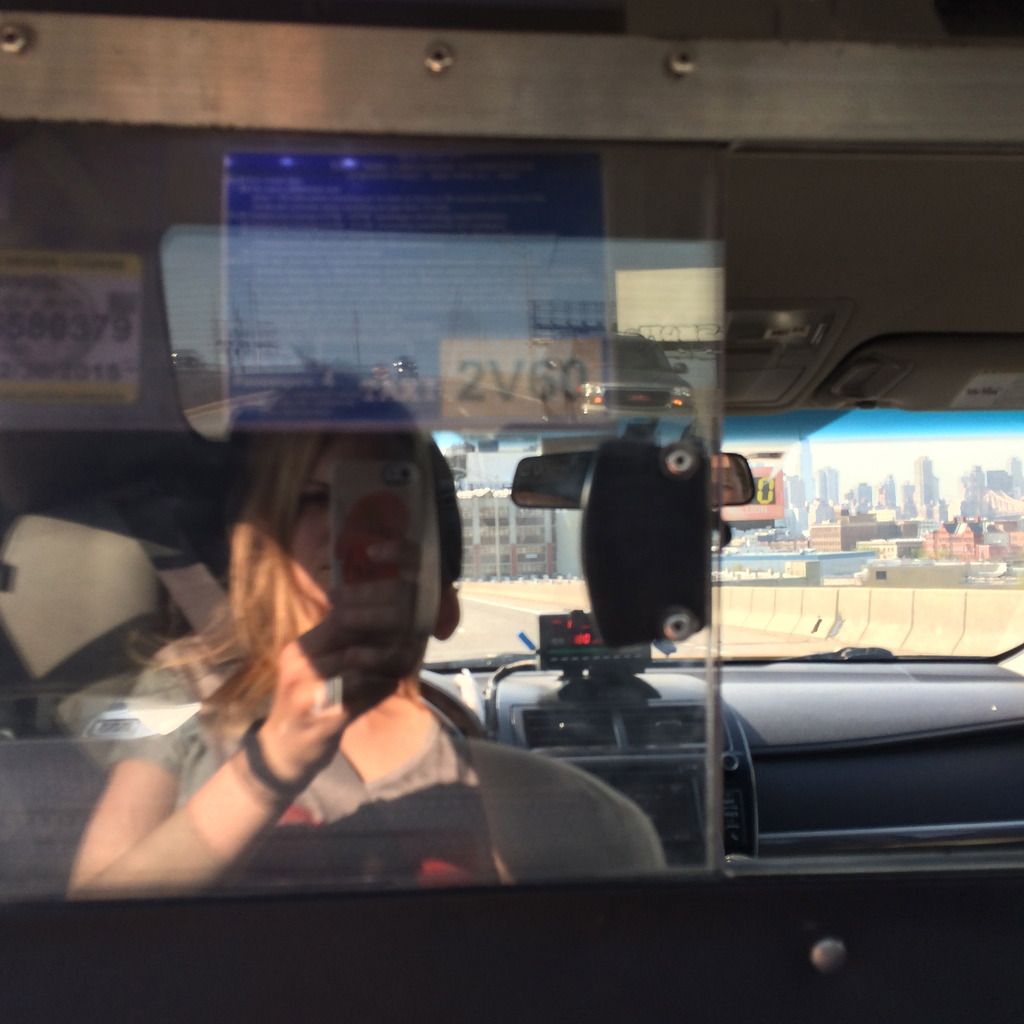 Karen's brother's apartment is right across the street from Trader Joe's! This is my all-time favourite store in the US and so we wasted no time on heading over there to stock up on some groceries for the week. I've been to several different Trader Joe's in the past, but I have never been to such a busy one. The checkout lines wrapped around the store! They even hire people to stand with signs saying "line starts here" and "middle of line". Crazy! The line's move fast though and we were out of there pretty quickly.
We didn't venture far that night, and I apparently took no photos that evening. We met up with one of Graham's friends, who also happens to live in the same building, and walked the dogs to Madison Square Park where there is a little fenced off dog park.
We headed to bed early so that we would be well-rested for our first real day in NYC. Tuesday morning we had tickets to a taping of The View, but you still have to arrive at a certain time and line-up before you are guaranteed a seat since they hand out more tickets than they have seats. Luckily we made it in, where we were given free snacks and apple juice. The guest-host was
Raven Symone
(remember her from That's So Raven?! No? Am I dating myself?) and the guests were football star turned author and reality-show star, Deion Sanders, and chef Steve Martorano. Neither of us are huge fans of The View, but we wanted to go to at least one taping of a talk-show and I'm so glad we went! It's really cool to see how they tape a show (this one isn't taped live and in fact, they do two tapings a day!).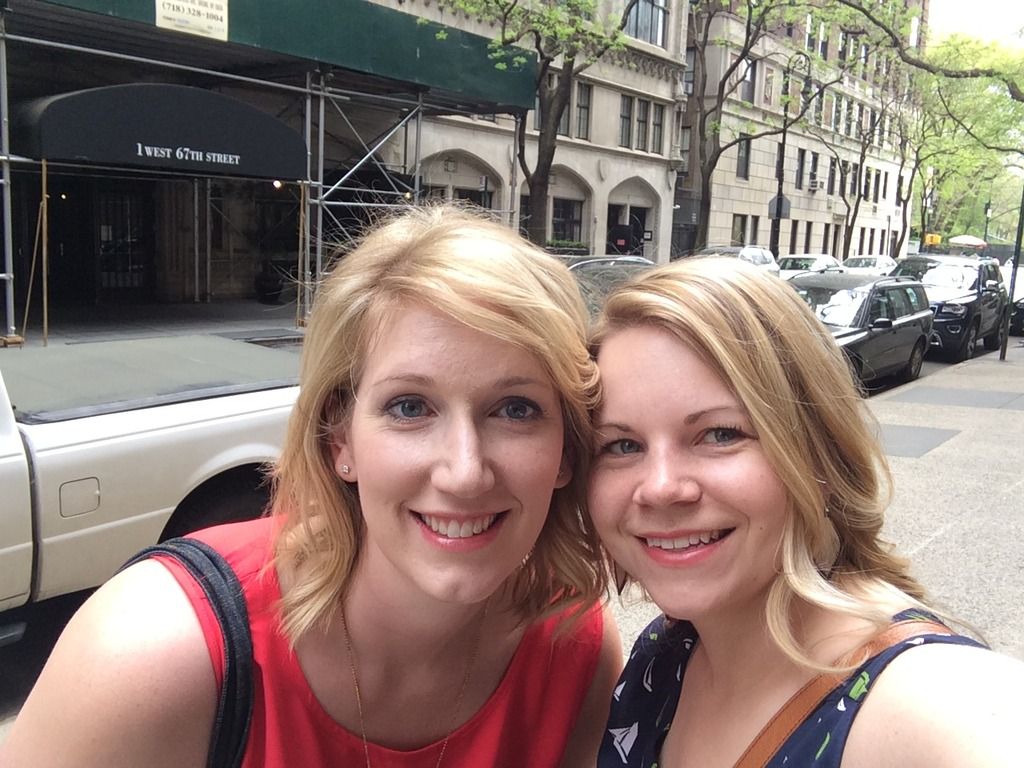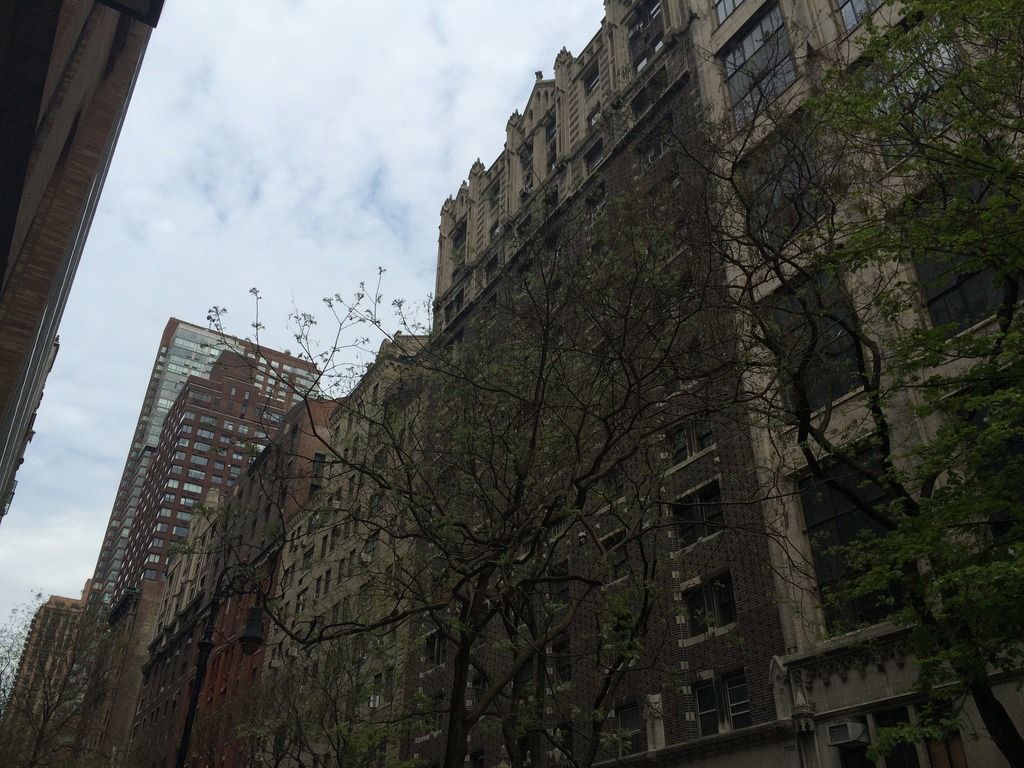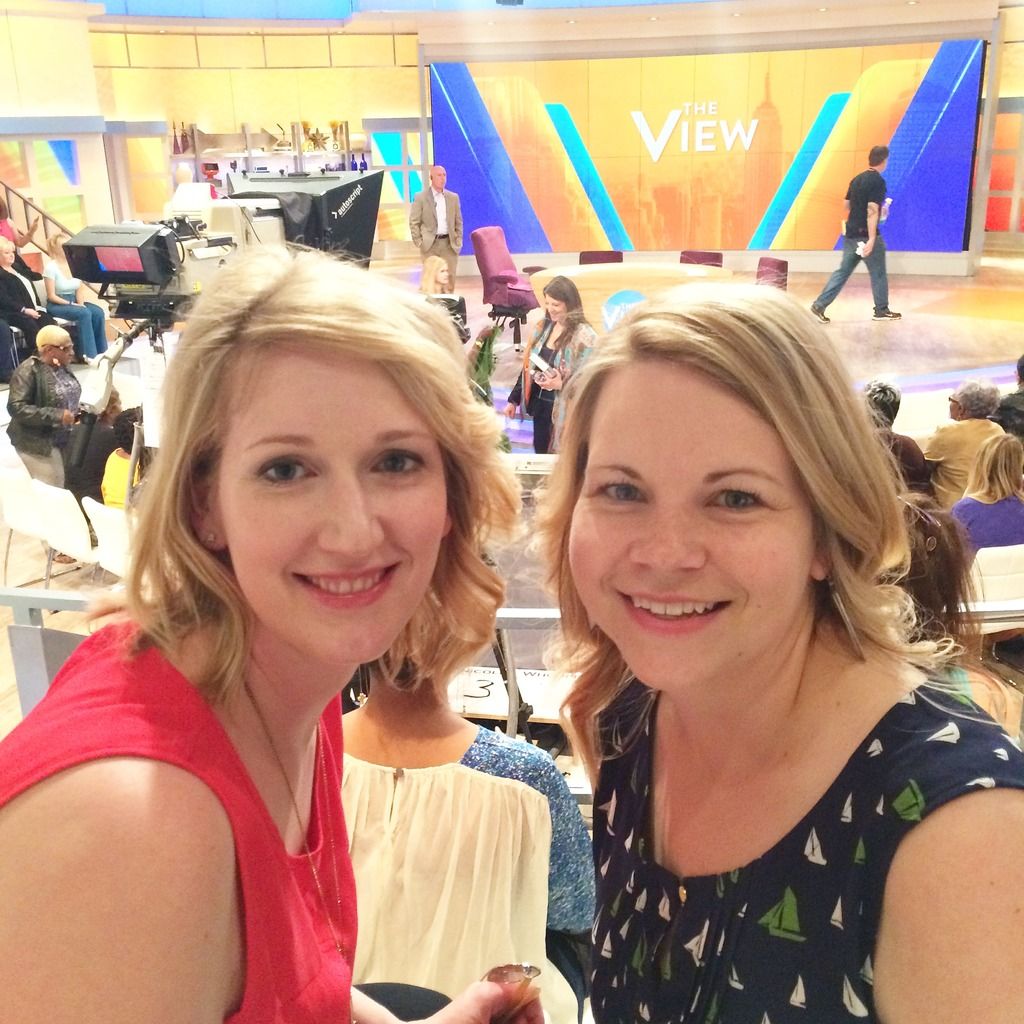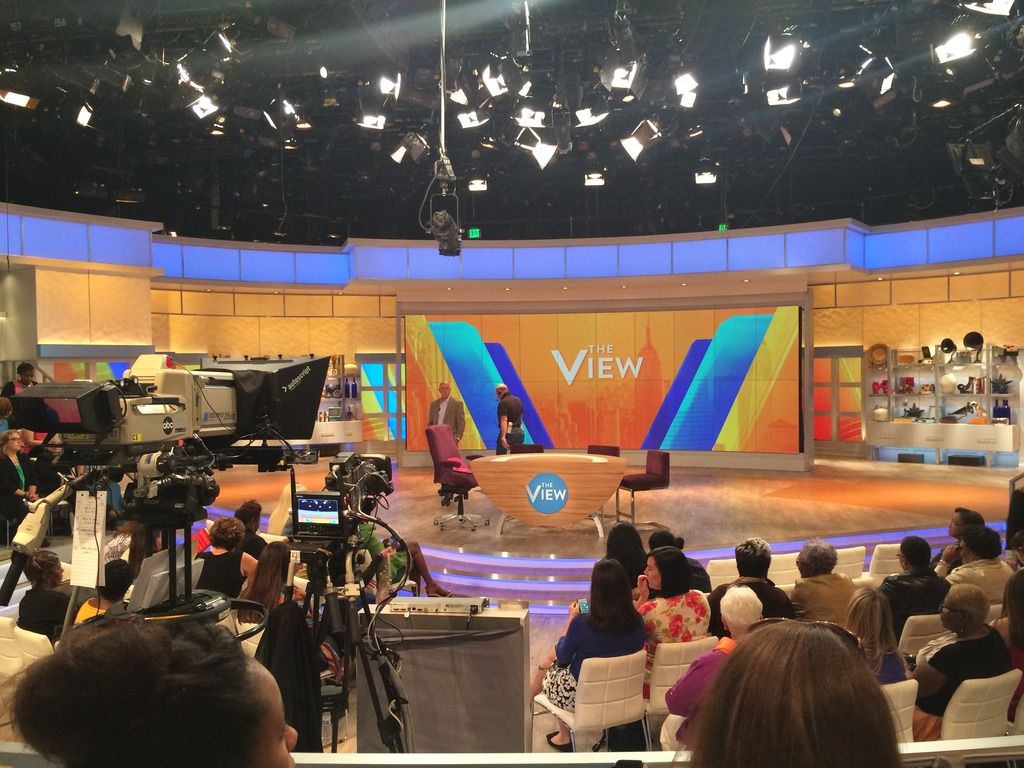 We were there for about an hour and on the way out we got a free cookbook and free tickets to a Dangerfield's comedy club for that night. Since the studio was about half a block away from Central Park, we wandered over just to peek around, but headed back shortly after to change and take the dog out. We also popped into a Barre/Yoga studio near the apartment and bought a weekly pass to try out some classes.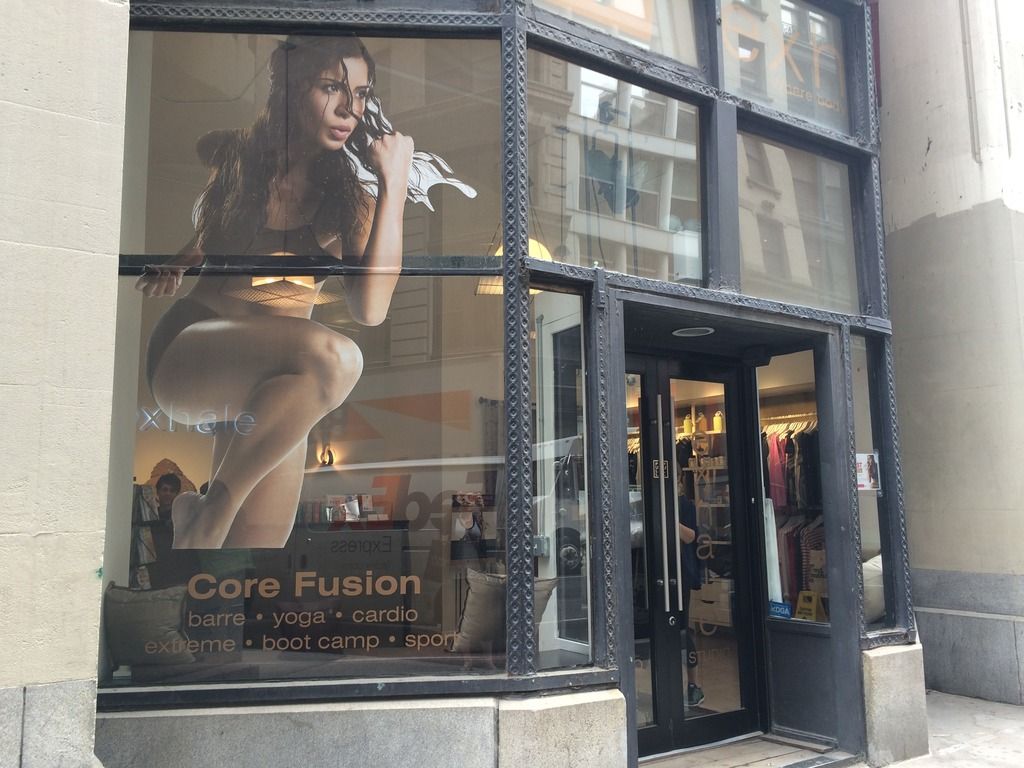 We went to Dangerfield's that evening for 8 pm and after we got off the Subway and walked the rest of the way, something tripped me on the sidewalk. As I was tripping, I realized that something had run over my barefoot (I had on flats), and saw a rat wiggle under a gate as it ran off!! I have never shrieked and jumped up and down in public like that before. It was the most horrifying thing I think I have experienced! It still makes me shudder to think about it! We also walked by this clinic and found it way too funny!
We had fun at the comedy club, nobody too noteworthy, but we laughed and enjoyed ourselves. We tried to get to bed early-ish again that night as we had a 9:30am Barre class booked for the next day - which also happened to be my birthday! But we'll save my birthday in New York for the next post!