If you missed Part I of my NYC recap, you can find that here.
Our third day in New York (May 6), also happened to be my 32nd birthday! I never in a million years imagined that I would ever spend a birthday in New York, but it happened and it was pretty awesome! Thanks to Jim, my mom, my sister, and all of Karen's family for making this trip happen for us!
We decided we didn't want to waste the day, so we registered for a core Barre class at 9:30 in the morning. That way we knew we wouldn't opt to sleep in. The Barre class was killer! But the instructor was super nice and welcoming, and even though we felt like fish out of water (um, hello room full of young, skinny women), it was a great start to our day. Everyone in the class even received a free gift from a company called
Sweaty Betty
- a reusable water bottle and a pair of grip barre socks!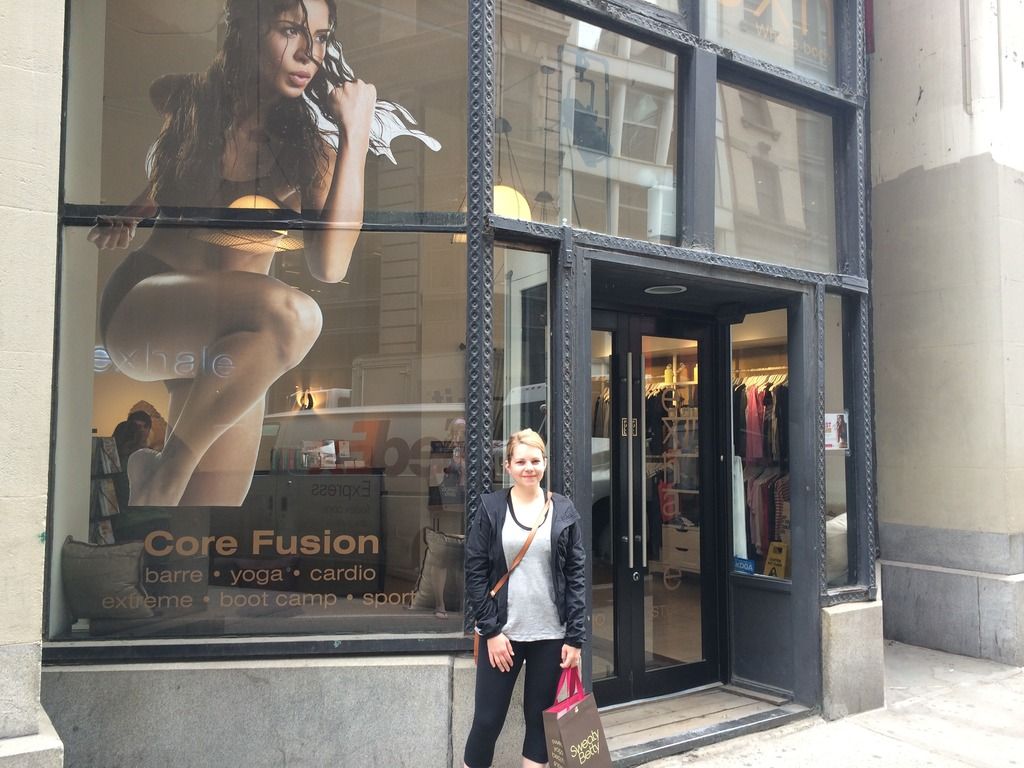 After the class, we grabbed some coffee at Starbucks and headed back to the apartment to enjoy our drinks on the rooftop patio before freshening up for the rest of the day. I love rooftop patios and the one at Graham's apartment was fantastic. I only wish we had spent more time up on it during our visit!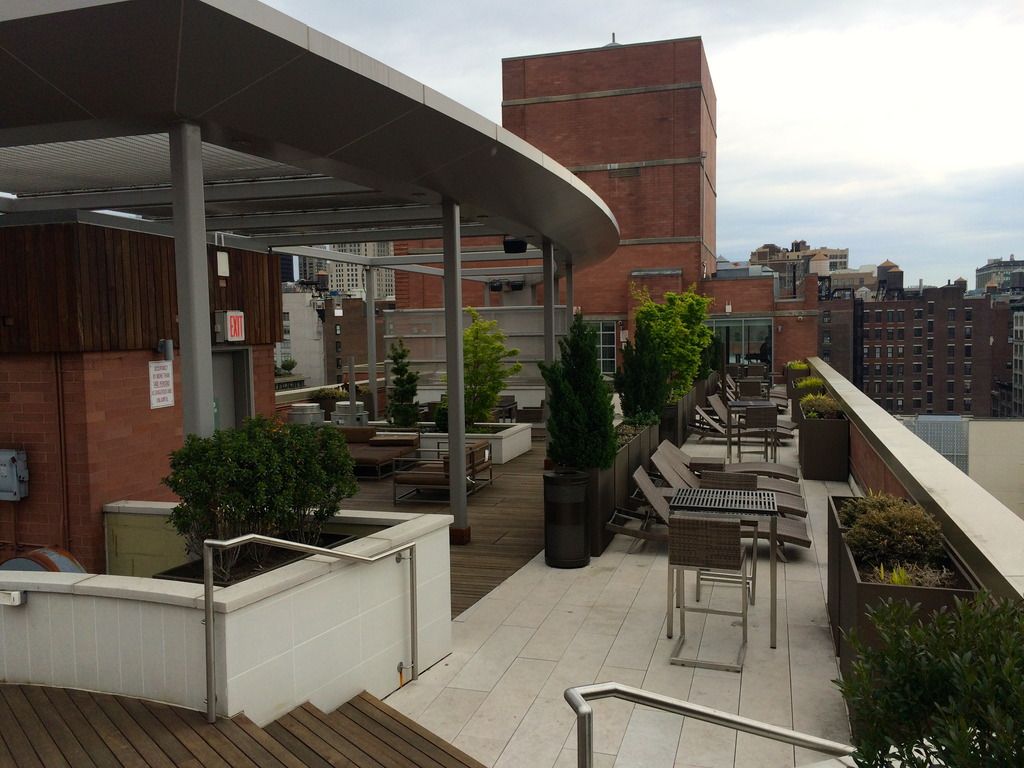 Once showered and dressed, we headed out to find a place to get manicures and pedicures. It doesn't take long to pass a salon in New York offering just that! For $30, we got our fingers and toes done! We grabbed another coffee after that (what a treat to drink hot coffee whenever we wanted without interruption!), and then went back to the apartment to relax and change before our plans for the evening.
We only ended up seeing one Broadway show during our trip, but we couldn't have seen a better one! Graham was kind enough to gift us tickets (Thanks Graham!!) to The Book of Mormon, and oh man, what a show! We laughed so hard, we cried, and our seats were amazing! Honestly, we could have seen any show and probably enjoyed it as Karen and I both love live theatre, but The Book of Mormon was fantastic. I'd see it again in a heartbeat. It's not a show for everyone though, and you have to have a sense of humour and an open mind as there's a lot of profanity and inappropriateness, but if you're ok with that, then you'll probably enjoy the show.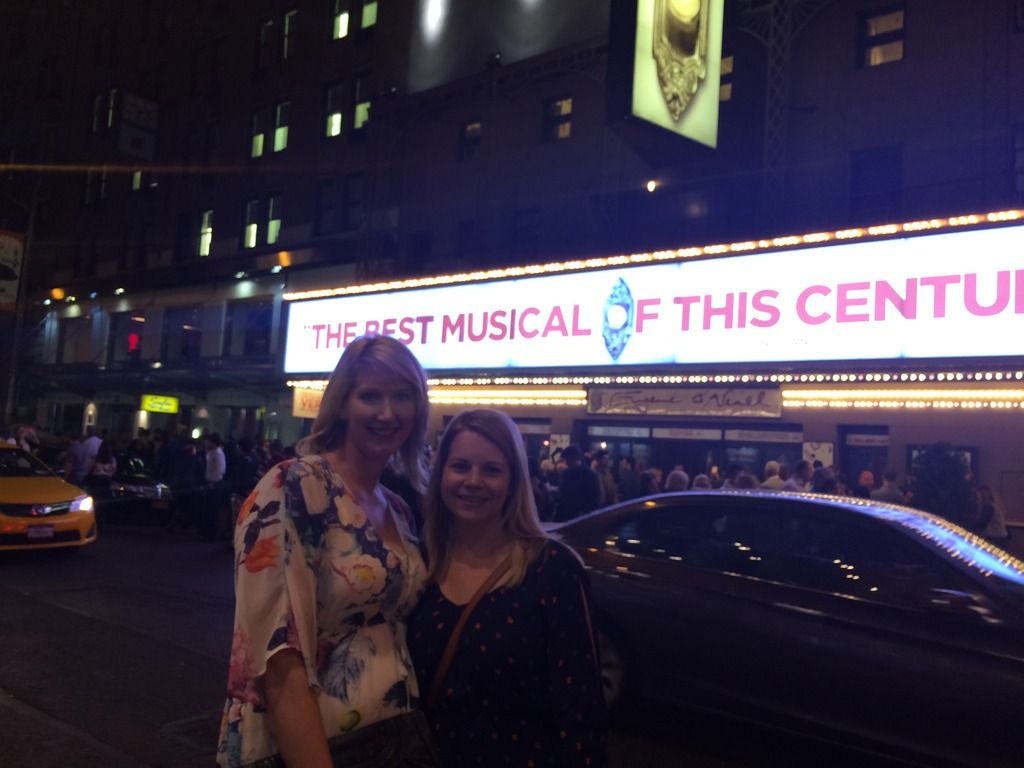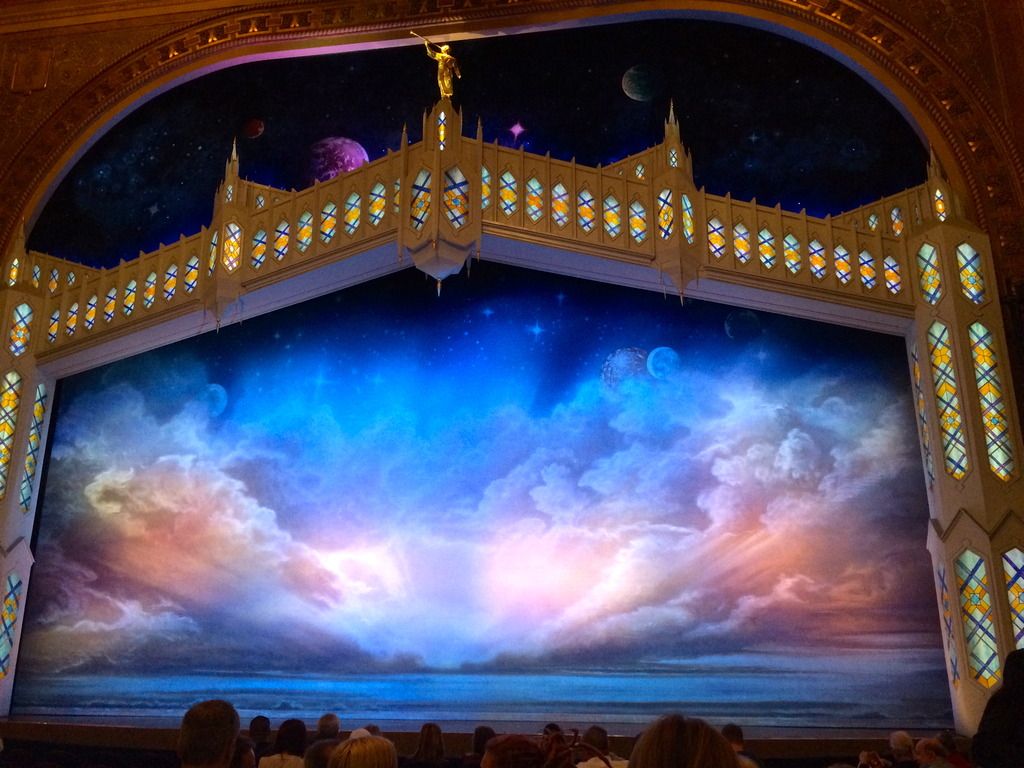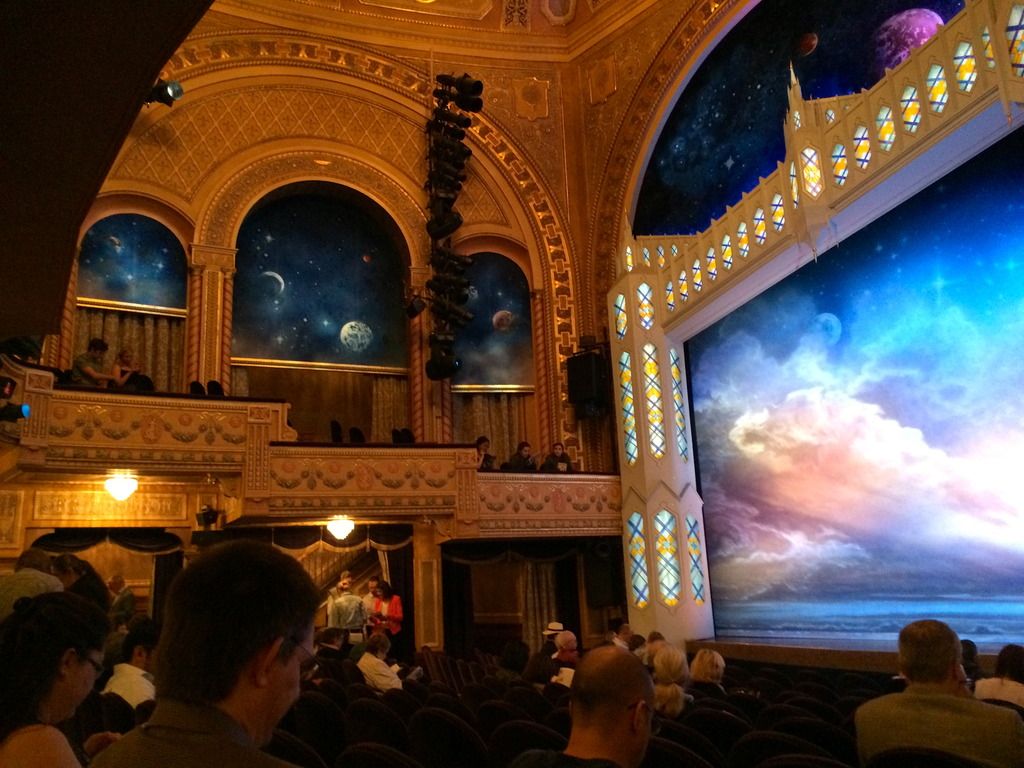 After the show, we walked over to Times Square. On the way, we passed a Baked by Melissa and grabbed a half dozen of mini cupcakes because you have to have cake on your birthday! It's so surreal to see these places you've seen on TV and in movies a million times in person. I was expecting Times Square to be a lot bigger and was surprised by how small the little grand stand seating area was. The buildings covered in big, bright screens reminded me a lot of Vegas. We enjoyed our cupcakes (which were delicious, but I easily could have eaten a dozen just on my own!) in Times Square, taking in the energy all around us.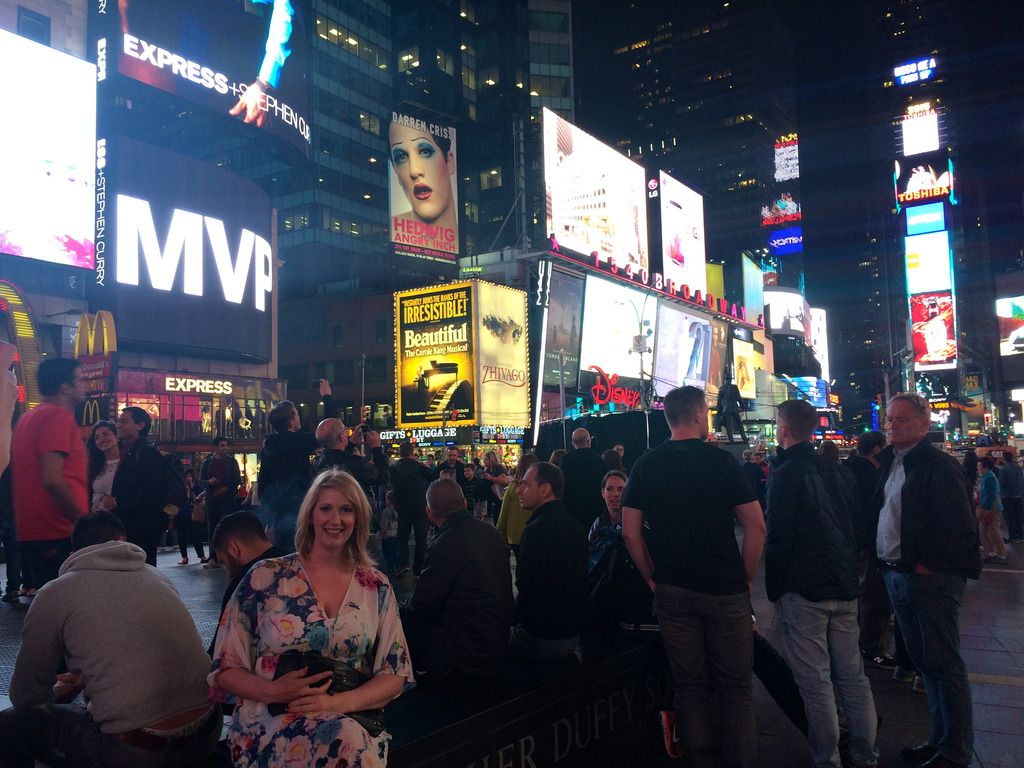 Eventually we started walking again until we found somewhere not too busy to get dinner at. We ended up at an Irish Pub where I got a burger and fries and Karen got some type of meat pie. We were famished! We also split a bottle of wine, chatted with some other friendly tourists, and then made our way home on the subway somewhere around one in the morning.
It was the perfect birthday, and getting to spend the whole day with my best friend in New York City was the icing on the cake! It's a birthday I will never forget, and definitely made turning another year older that much easier!
Stay tuned...Part III coming up next!