Another busy weekend for the books! Friday was a quiet day though and we didn't get up to much. And our evening followed suit as I had a big day to get ready for on Saturday. I even managed to get to bed at a reasonable time on Friday, although I did stay up late reading.
My plan Saturday morning was to be on the road by 7 a.m so that I could make it to Red Deer before 9 for the
Spartan Super
race. I don't know what happened, but I ended up waking up at 7 a.m., to no alarm going off, although my phone's screen clearly showed it had gone off. I had even set two alarms so this was so frustrating! I shot out of bed, quickly showered, ate breakfast, grabbed my bags and set out. Luckily, I had given myself extra time when planning my drive down there, so I still made it to Red Deer just after 9 a.m.. I picked up
Becky
and we headed down to the race area and met up with
Lindsey
and her husband Chad who were also running the Spartan.
I will recap the race in its entirety later this week, but I will say this: this race (which was 14km and 27 obstacles), was the toughest thing I have ever challenged my body to do! It tested every limit of my physical and mental being.
After the race, we cleaned up at Becky's place and then headed out to lunch at Brown's Socialhouse. It was part celebratory lunch, and part birthday lunch, as Saturday also happened to be Lindsey's birthday!
After inhaling a chicken burger faster than I ever thought possible, I dropped Becky back at her place and then made the drive back to Calgary. It was a tough drive home - my legs were so sore from the race so sitting in one position for close to two hours sure didn't help the aches and pains! Once Sully was in bed I had a much needed epsom salts bath which I swear made all the difference in not being unbearably sore on Sunday.
Sunday we woke up to rain and grey skies. We didn't have any plans to leave the house, but then at the last minute we decided to head over to
Spruce Meadows
to check out the last day of their International 'Masters' tournament since we had free tickets from Jim's work. It was pretty chilly out, but I'm glad we went. Sully had a blast and there was so much to see and do - from the Prairie Dogs show, to bouncy castles, the horses, train rides, pony rides, face painting and exploring military tanks - I only wish we had gotten there sooner so we had more time to do everything.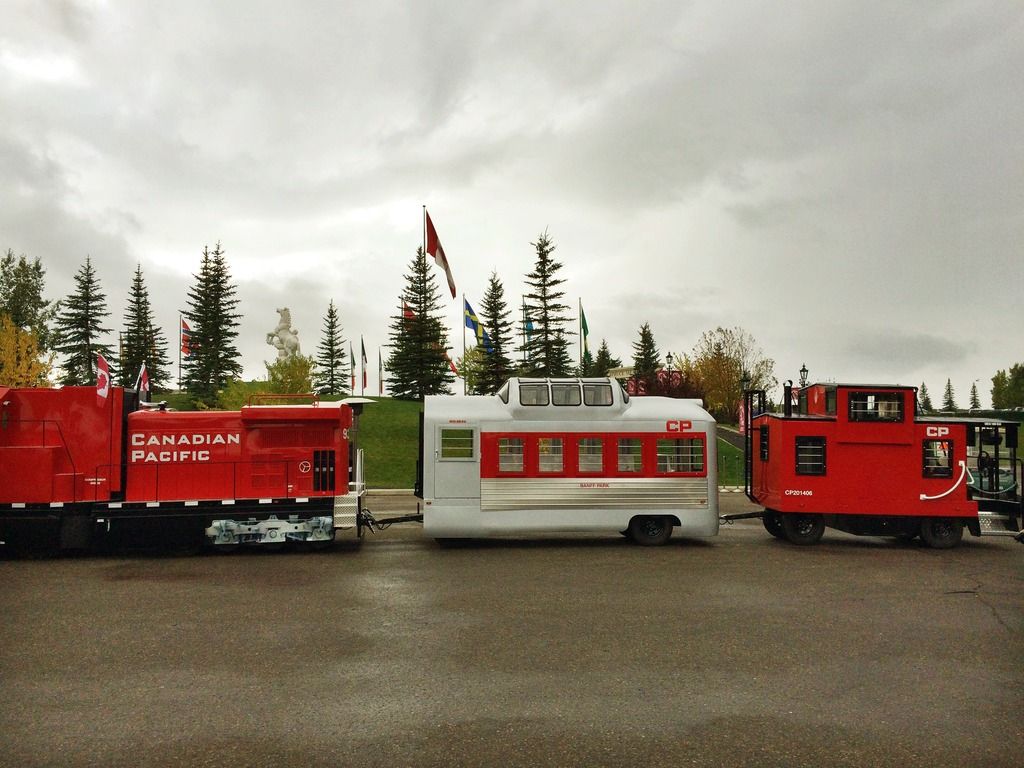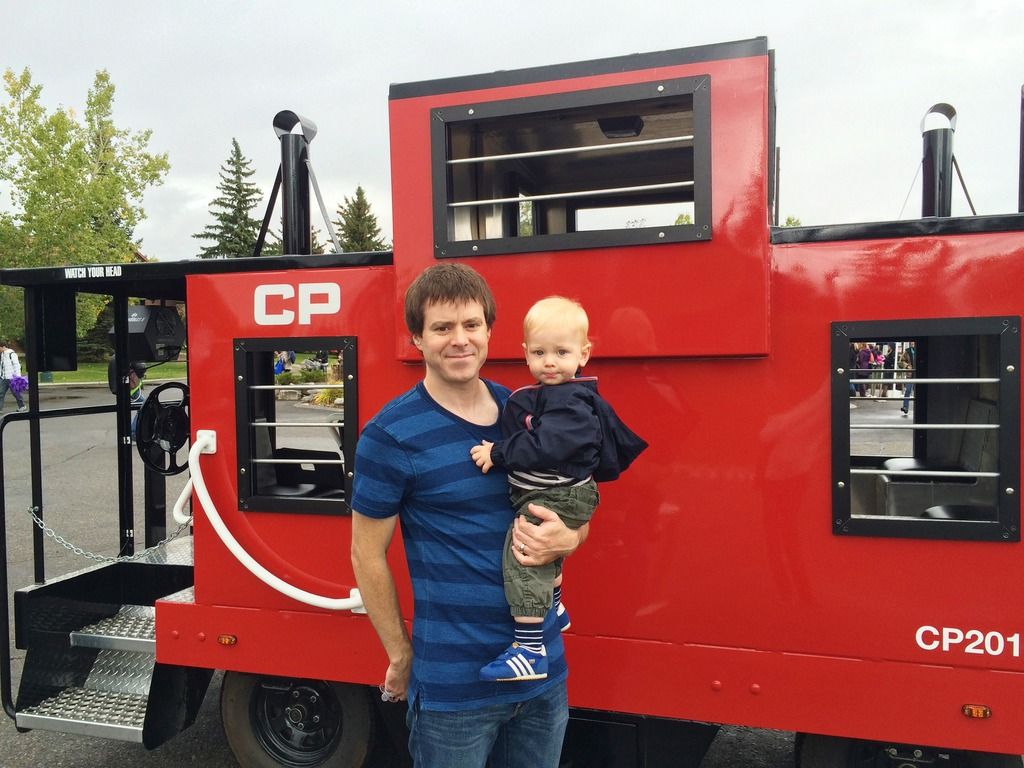 The best part about going on the last day though was getting to take home some of the beautiful flowers from their flower arrangements they have out on their grounds for this 'Masters' weekend! Apparently, it's tradition for people to do this. What a great idea! Also, If you haven't been, and live in Calgary, Spruce Meadows is also a really beautiful place to visit and walk around. Their grounds are amazing and they even have playgrounds for kids that you can pop in and use for free during the day.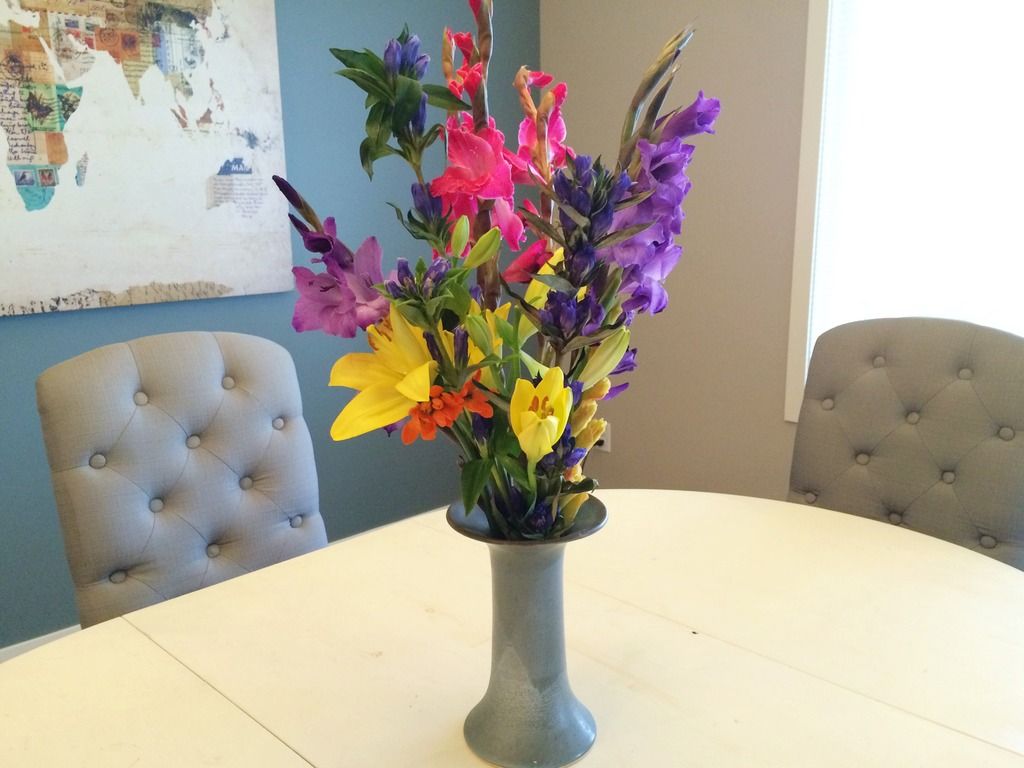 Sunday evening my mom arrived for a visit from Edmonton and Sully got crazy silly with excitement and wouldn't eat dinner. My mom hadn't seen our new house here in Calgary so it was nice to finally have her down and it will be great to have her here for a few days this week.
Hope you had a great weekend!
Tell me something delicious you ate!