It's hard to believe another summer has come and gone. I know September can still be a nice month, but there's no denying the cooler temperatures once the sun goes down. It won't be long now before we start trading in our flip-flops and tanks for socks and comfy sweaters. And I'm not going to lie, I'm actually looking forward to fall. It's my favourite season - I love the cooler days, I love the wardrobe, I love the leaves turning colours and falling on the paths and the sound they made when we walk over them. I love that fall means more soups and stews to be made, more cozy nights curled up under blankets, more warm drinks to be consumed. Have I mentioned I love fall?
I'm ready to embrace this new season, but not before saying goodbye to a fabulous summer. This was our first summer in our new home, in a new city. And our first summer with a toddler who really reminds you to slow down and live life to the fullest. If you ever want to experience what it means to love life with no concerns, spend a day with a toddler. They find the joy in everything and make even the smallest things and little outings so much fun.
Here's a look back at how we spent our summer, according to
Instagram
.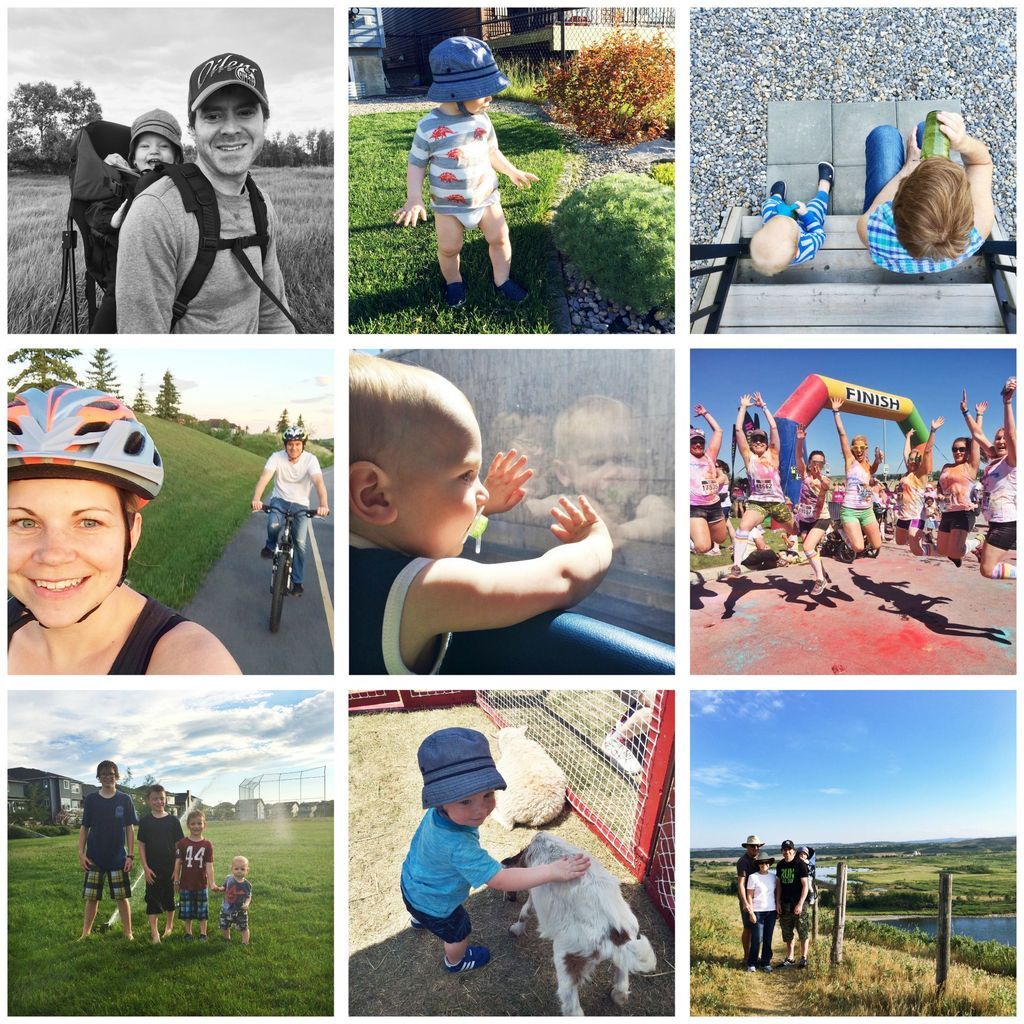 hiking the local trails//gardening, pants optional//smoothies on the back steps with nanny
evening bike rides//c-train rides//colour me rad run with blogging friends
sprinkler fun with cousins//first time at a petting zoo//family walks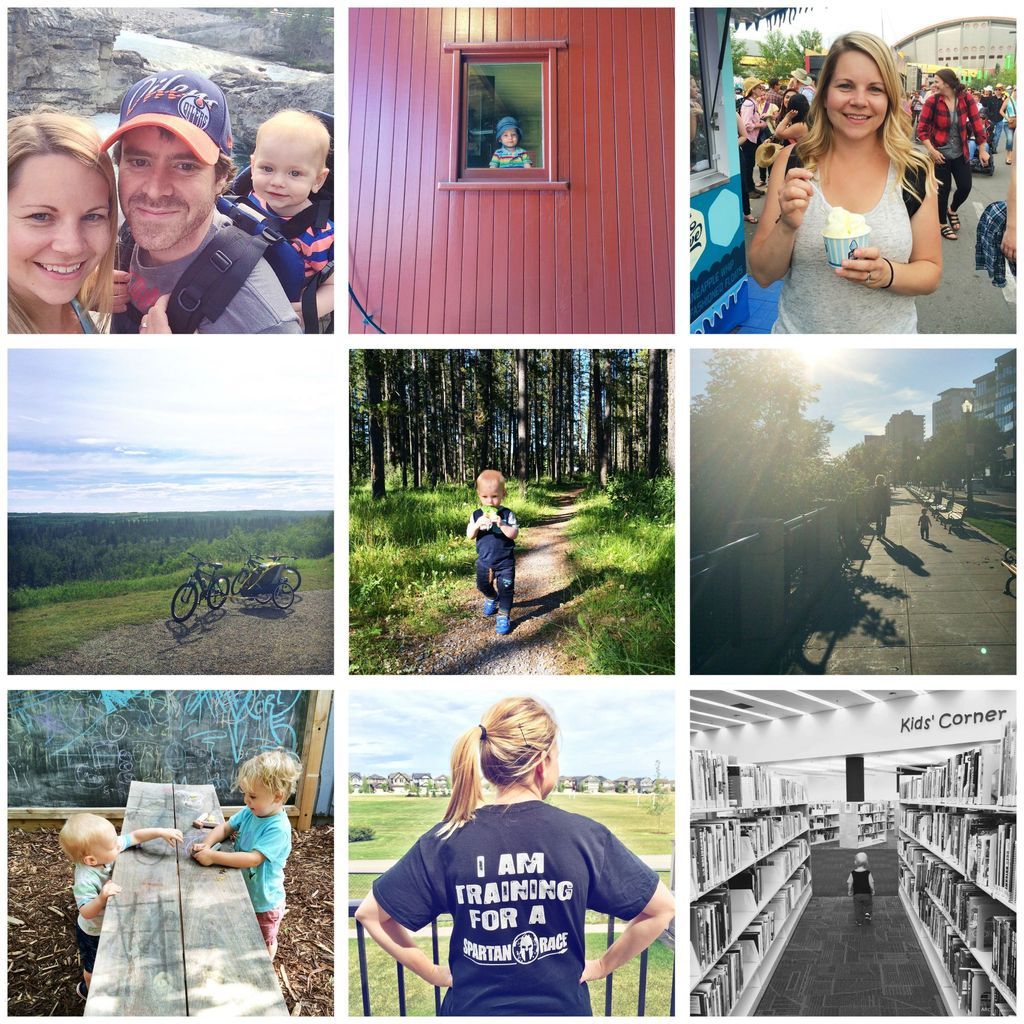 hiking bragg creek//heritage park//calgary stampede
biking the glenmore reservoir//more hiking//visiting gramma in edmonton
exploring imagination grove//training for a spartan race//lots of library visits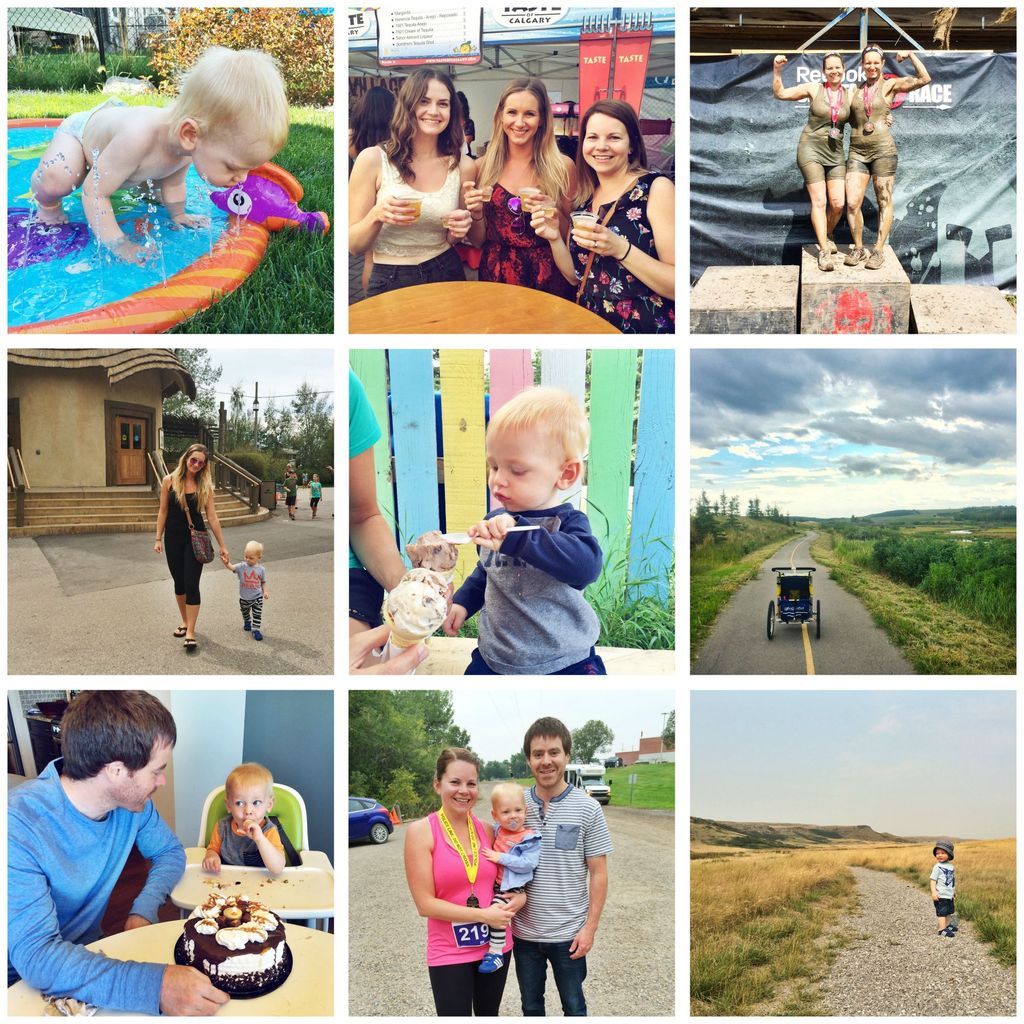 splash pad days//taste of calgary beer gardens//spartan sprint race
zoo days with aunty//ice cream trips//morning walks in the neighbourhood
celebrating birthdays//5k races//head-smashed-in buffalo jump
If you're not already, we'd love for you to follow along on
Instagram
as we continue our adventures into fall!
What was the highlight of your summer?