This is it: summer is coming to an end. While September can still be a nice month, summer officially feels over for me once August wraps up. I had a fabulous weekend to round off the summer though, full of good food, good friends, and lots of time outdoors!
On Friday,
Becky
and Liam picked up Sully and I and we headed off to Lethbridge for a 'carb-loading' dinner with a bunch of friends (and kids!) in preparation for the
LRPS
run Saturday morning. We all had different race distances originally planned, but we all decided to drop down to run the 5K as the smoke in the air from the fires down south were really effecting air quality. Carb-loading may have no longer been necessary, but any excuse to eat with friends is good with me!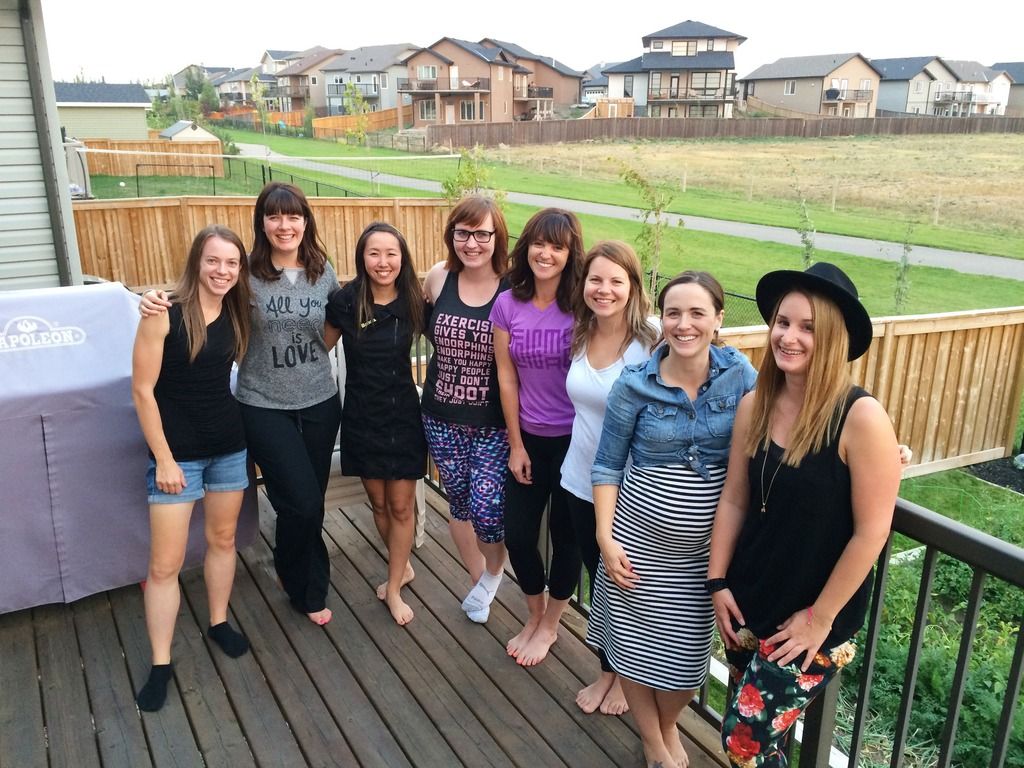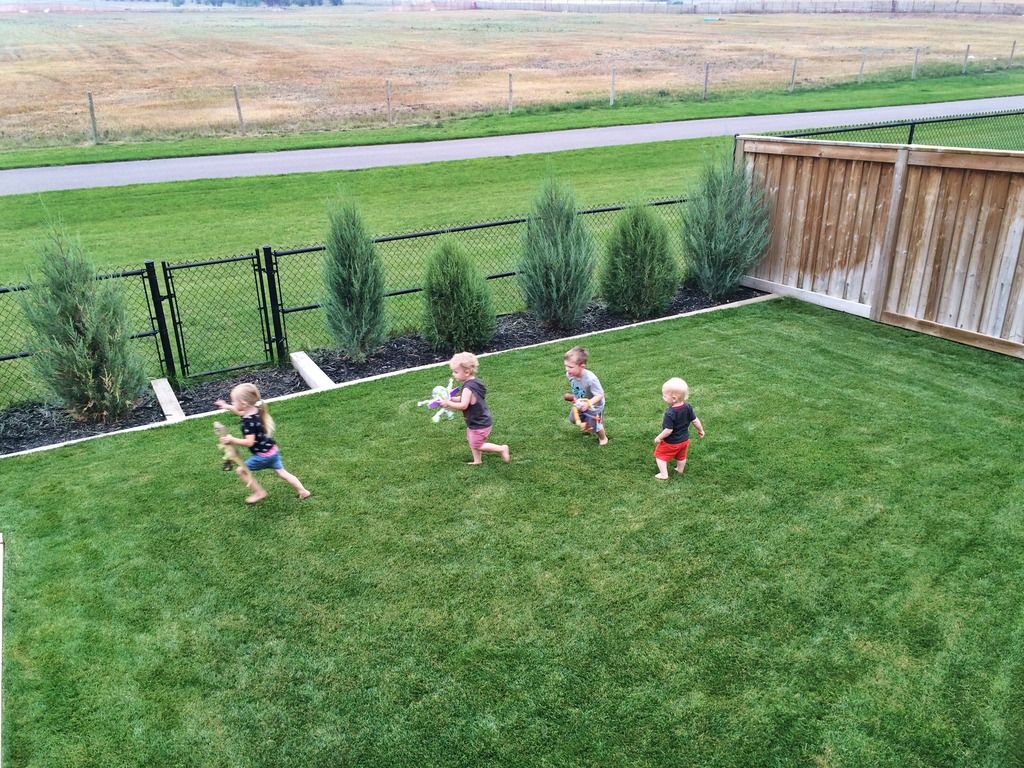 Jim met up with Sully and I at our hotel that evening so that they could be at the finish line to cheer me on! It was so nice to have them there, even if I didn't end up running 10k like I originally had planned. After the race, we hung around while the kids had fun bouncing on the bouncy castle, took lots of after-race photos, and then headed out for post-race brunch and mimosas. (Full race recap coming soon!). Sully was getting tired and had come down with a cold overnight, so Jim stayed back at the hotel to take him swimming and then for a nap.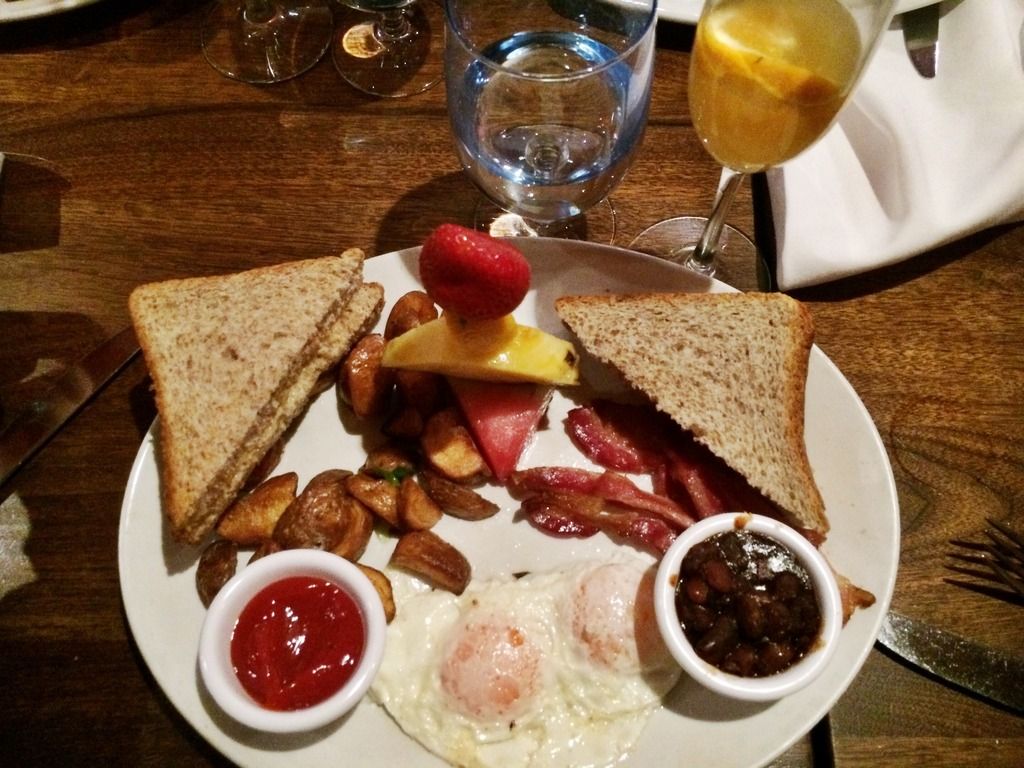 After we checked out of our hotel, we drove to
Head-Smashed-In Buffalo Jump
. I hadn't been there since a grade 6 field trip and Jim had never been. We decided not to go into the museum part as I just wasn't up to it with a cranky toddler. We figured a snack outdoors and walking around outside would fare us better for the rest of the drive home. We walked the entire loop outside of the interpretive centre, stopping to take in what we could see of the view. We'll be back one day to check out the indoor exhibit, but if you're ever driving through and need a place for a pit-stop, this place is great! There's lots to see and read along the walk, and you can still use the washrooms inside.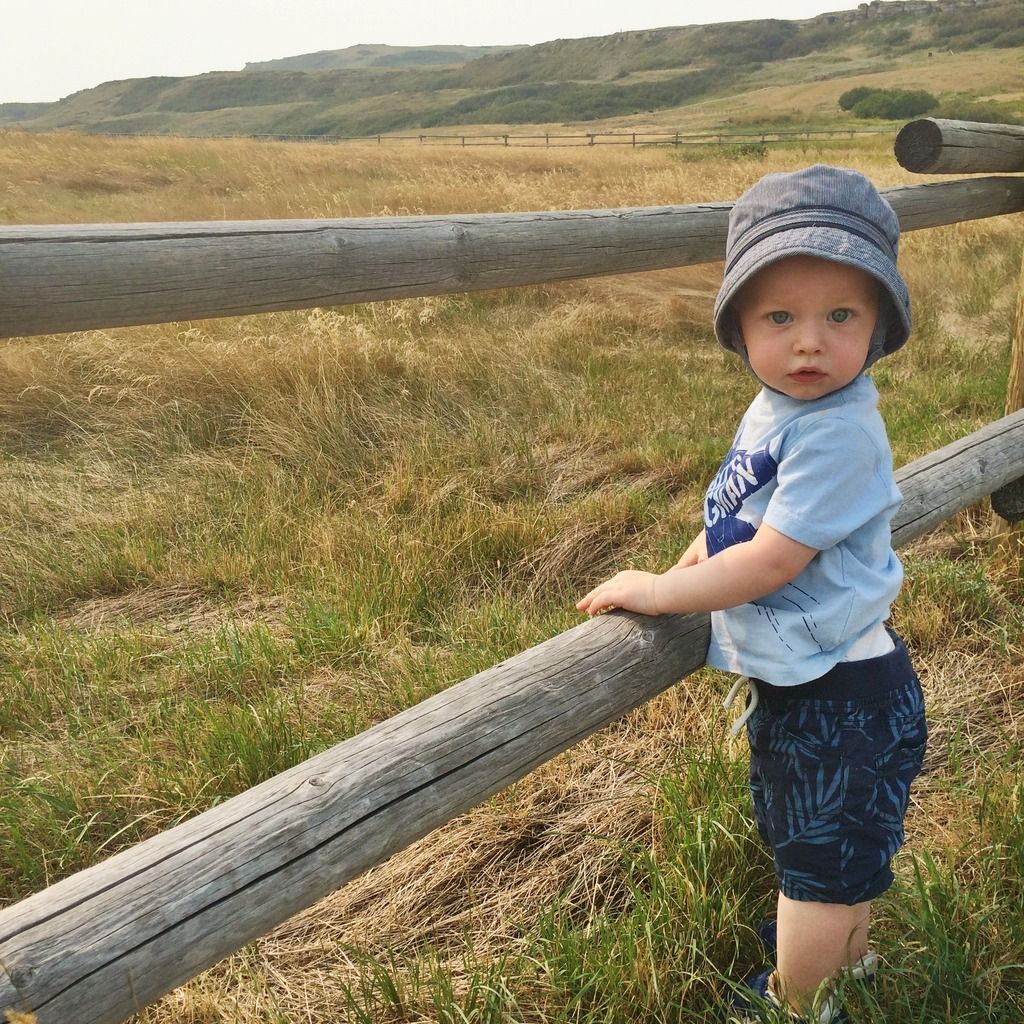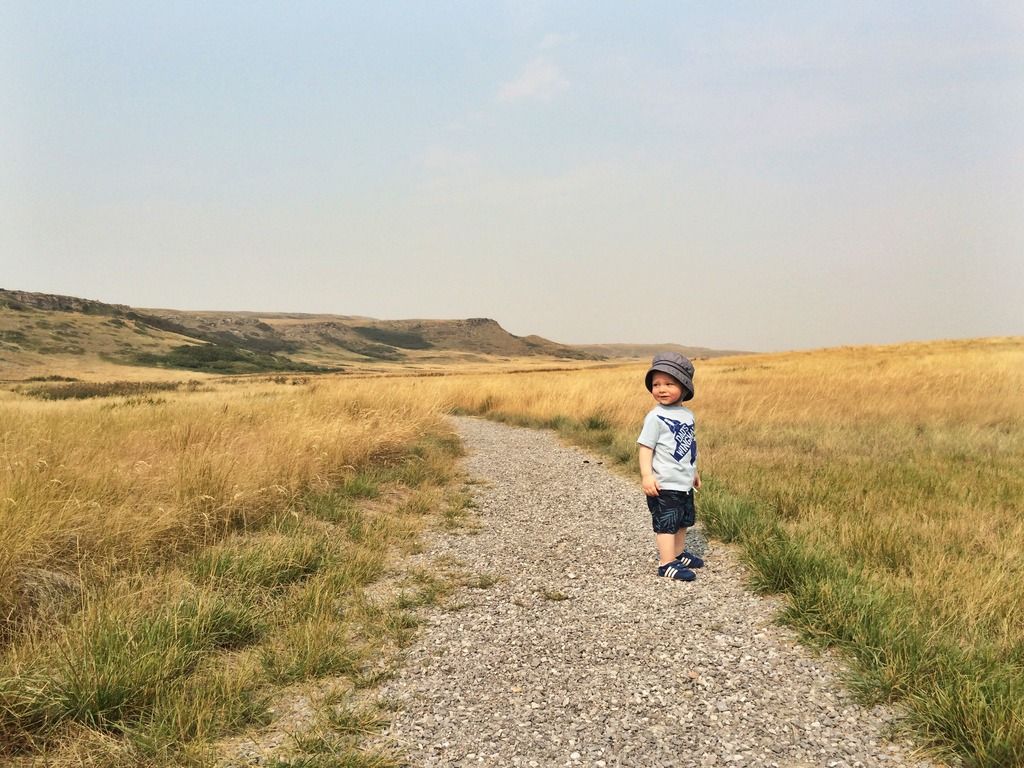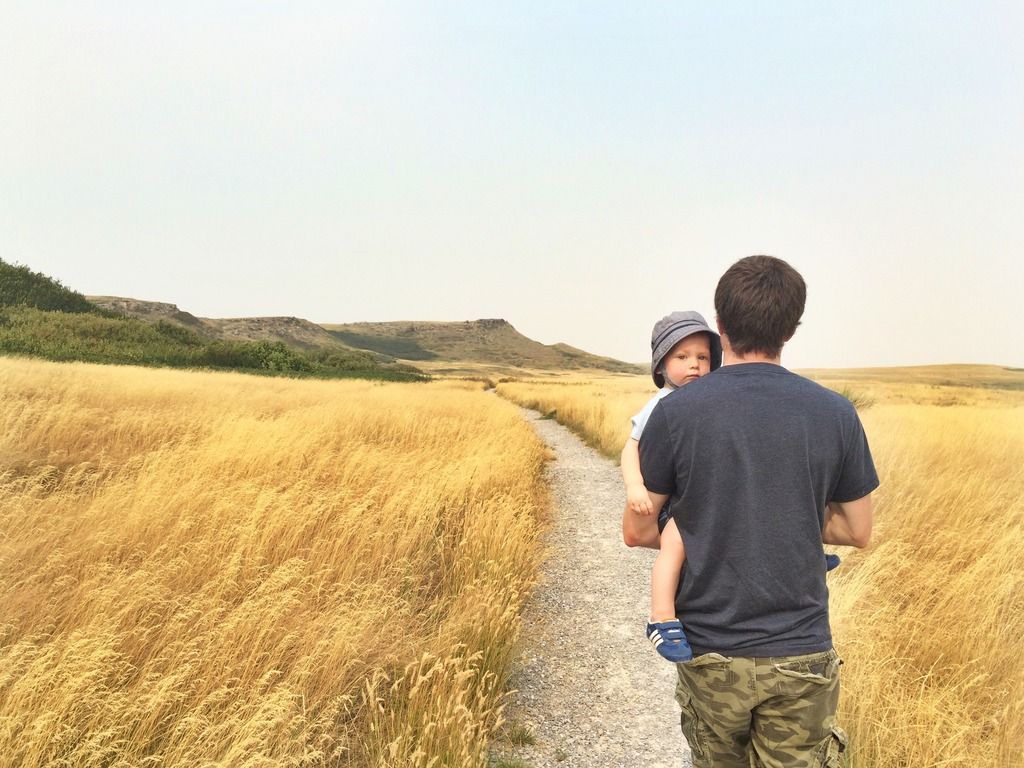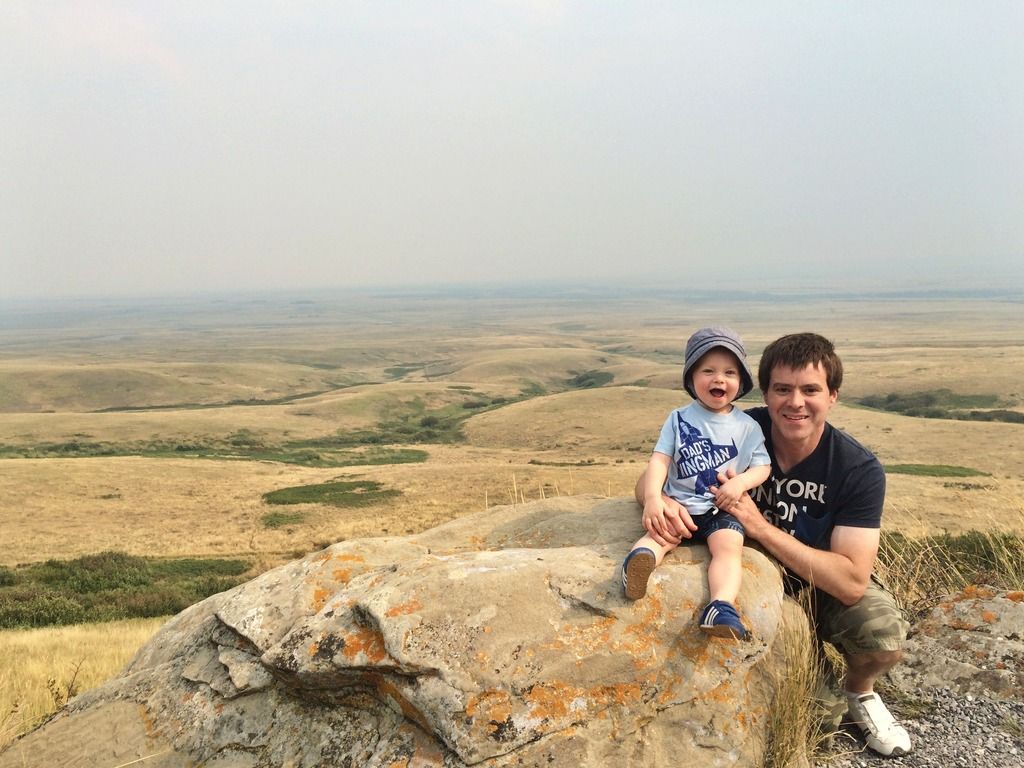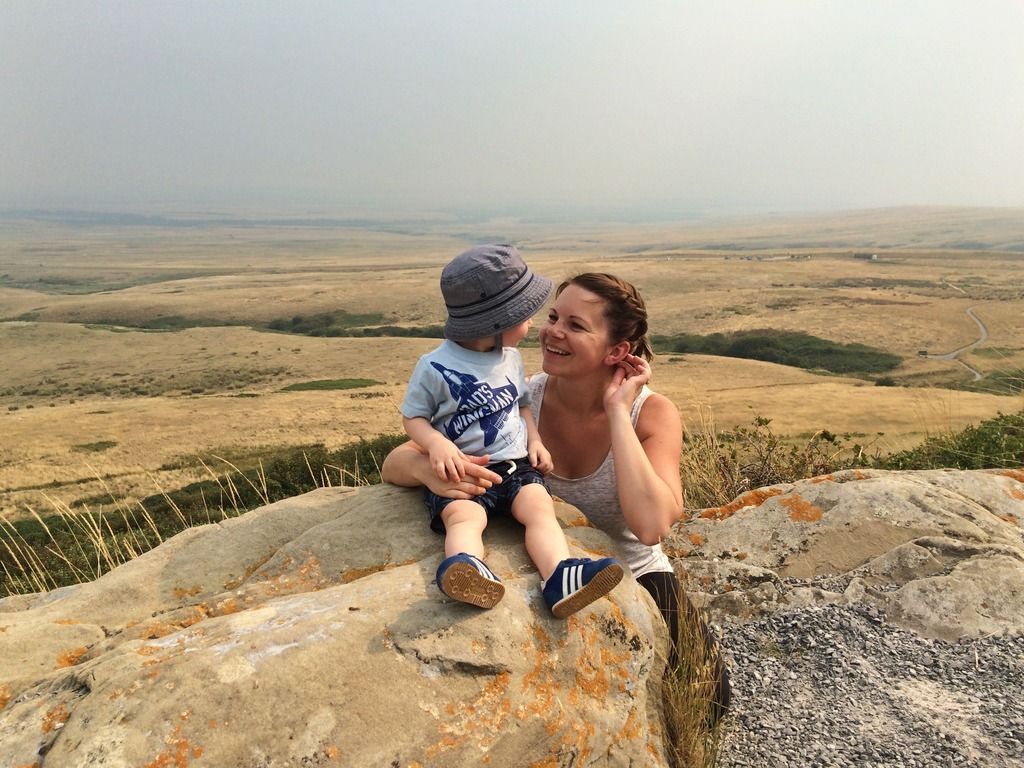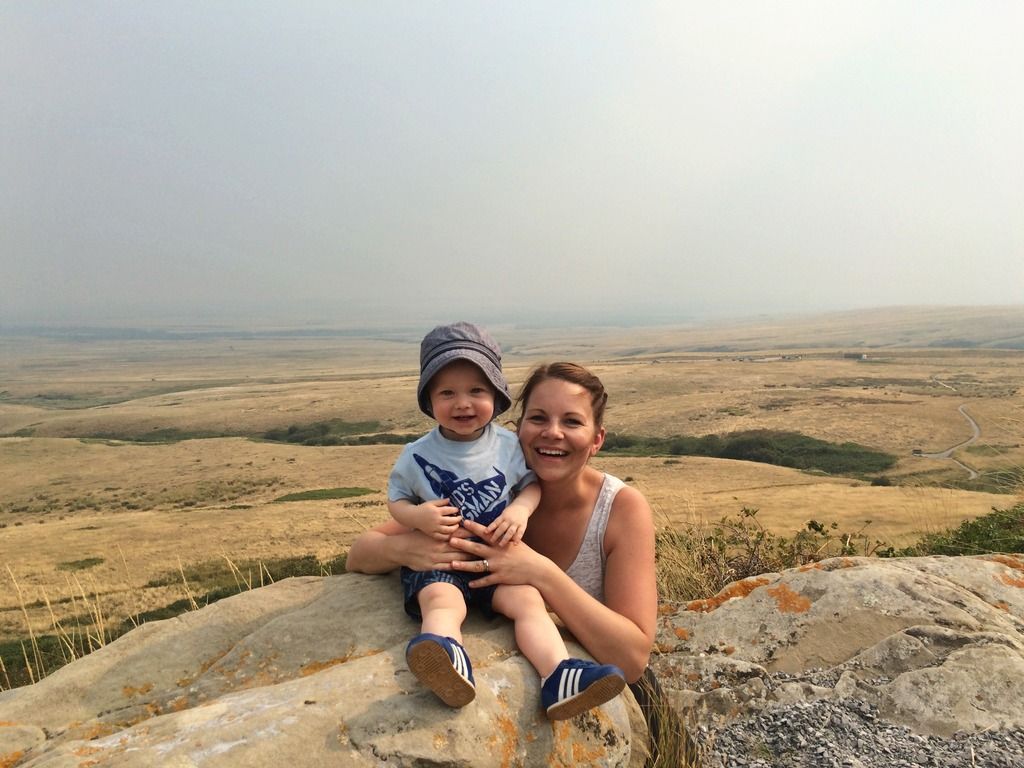 Sunday was a rest and recovery day. Jim told me to sleep in the basement so I could get a good sleep and sleep-in and I ended up sleeping till noon! Husband of the year, amiright? My body was exhausted from a poor sleep Friday night and the downhill portion of Saturday's run. We ate and lounged around the rest of the afternoon, before heading out for a little family walk before dinner.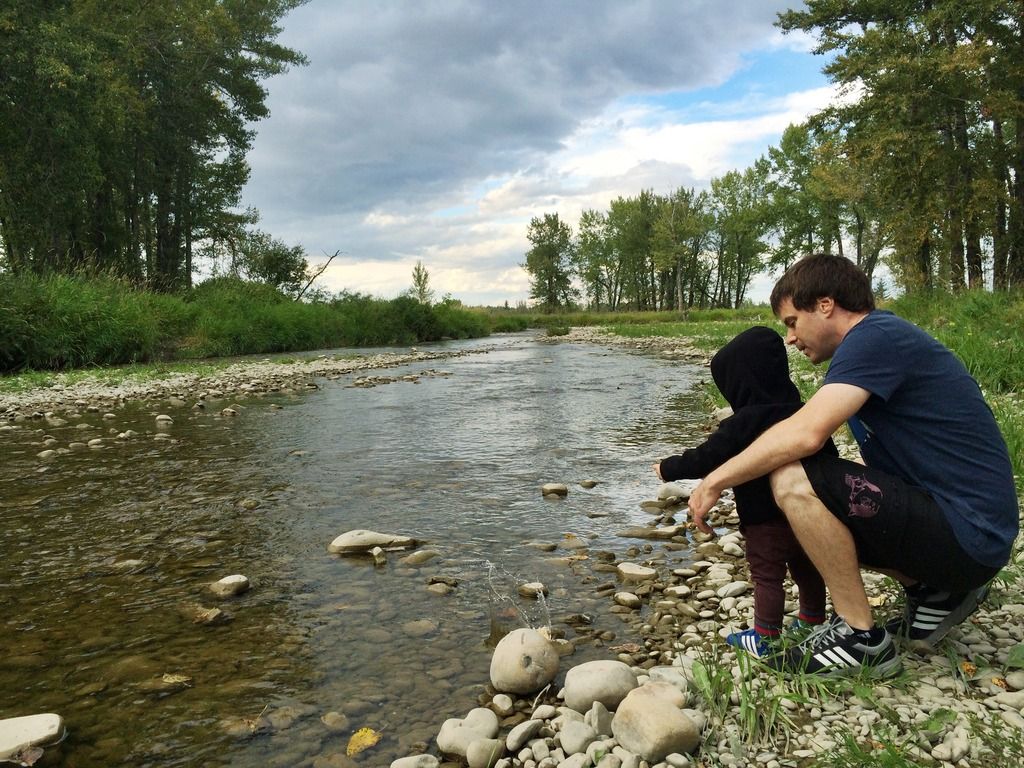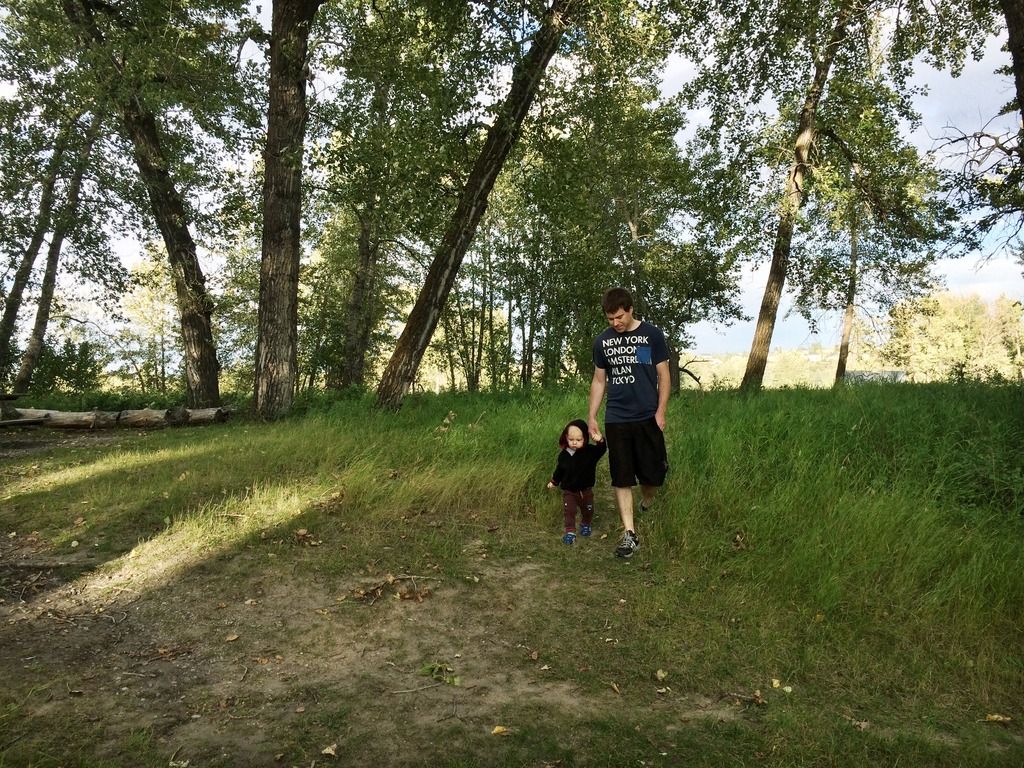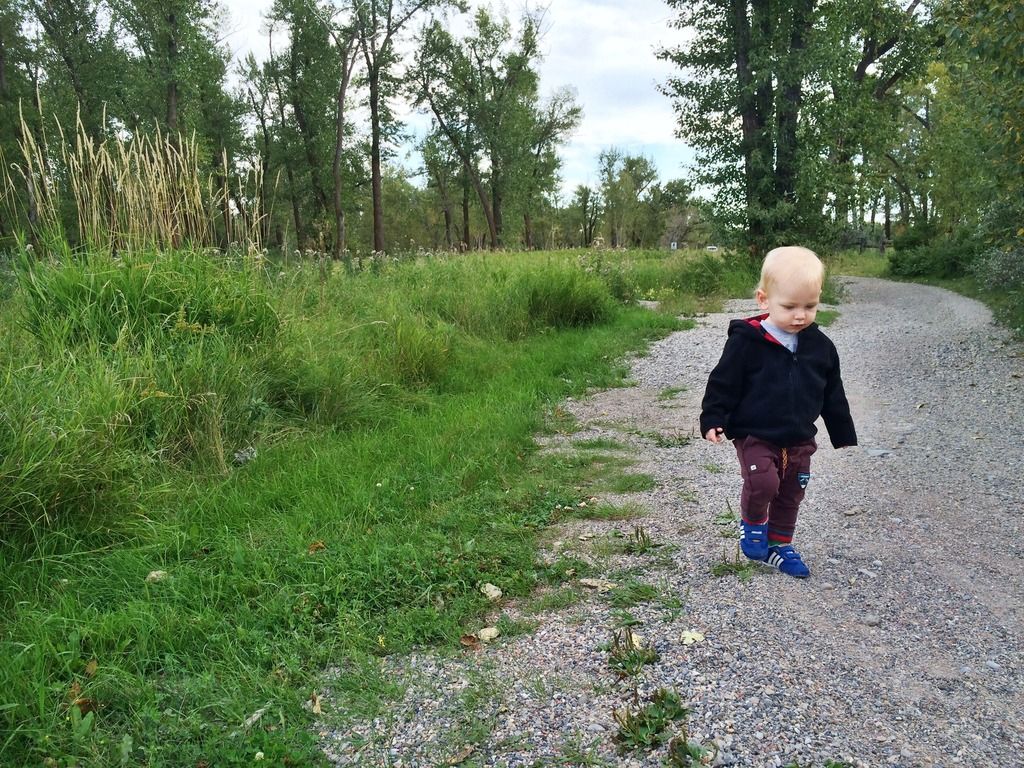 I'm sad to say good-bye to August, but I've got a lot of fun things coming up for the month of September, including two more races!
How did you spend the last weekend of August?
Tell me something fun you did!