So this is happening in, oh, ten days! That's right, in ten days I'm getting on a plane with my best friend and we are flying to New York! No babies, no husbands. I don't think the reality of this has truly set in yet.
A few months ago, when I caught wind of the
Rocky Mountain Soap Women's Run
in Canmore, I asked my best friend Karen if she thought there would be any way she could sneak away for the weekend with her youngest baby and join me and Sully for the stroller run. She responded with "I have a better idea". A better idea than a night or two away in beautiful Canmore?! I really had no idea what she was going to come up with. New York in May. That was her better idea. She wins.
My heart sped up when I heard her say the words. New York City?! She must be crazy, I thought. Here we were, sitting on her couch breastfeeding our two babies (Karen has three kids by the way), and she's proposing we go to New York in May?! I think these thoughts of doubt crossed my mind for all of five seconds before I said "OK!"
And now, in a little over a week, a life-long dream of mine is going to come true! Seeing NYC has always been on my bucket list, but, like many things on said list, it hasn't been crossed off yet. And getting to go with my best friend is a once in a life time opportunity. Especially when you're at this stage of our lives, where you have a husband, and kids, and dogs, and a whole slew of responsibilities. it's not easy to go away with a friend. Especially not for a whole week.
Luckily, we both have awesome husbands and amazing family who didn't hesitate at all to make this trip a reality for us. Don't get me wrong, it will be super hard for me to leave Sully, but I know, without a doubt that he will be fine without me and in the best of hands. My mom will be moving in to help look after him and I'm also flying my sister out to help babysit. She hasn't seen Sully since September and I'm so, so excited for her to get a whole week with him to bond. They are going to have so much fun together! (And I'm secretly hoping that after she spends a whole week with Sully, she'll want to move back to Alberta to be closer :))
So! New York! Someone pinch me.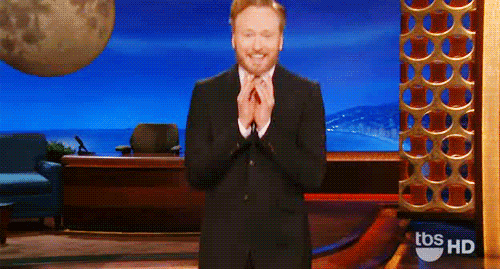 But, because Karen and I are both so busy, we haven't had any time to sit down and plan what we want to do or what we want to see when we are in New York yet. And so I bring this to all of you reading this: i
f you've been to New York, what are a few things/places/sights we have to see? And if you haven't been to New York, what's something you would definitely do if you went?