I knew well before Sully turned one that I didn't want to have a huge, extravagant party for him. But I did want to celebrate not only his day of birth, but also mine and Jim's first year of parenthood. Even though we had already technically moved to Calgary, we still hadn't sold our home in Edmonton, so we returned the weekend of his birthday to have a party surrounded by our closest family and friends.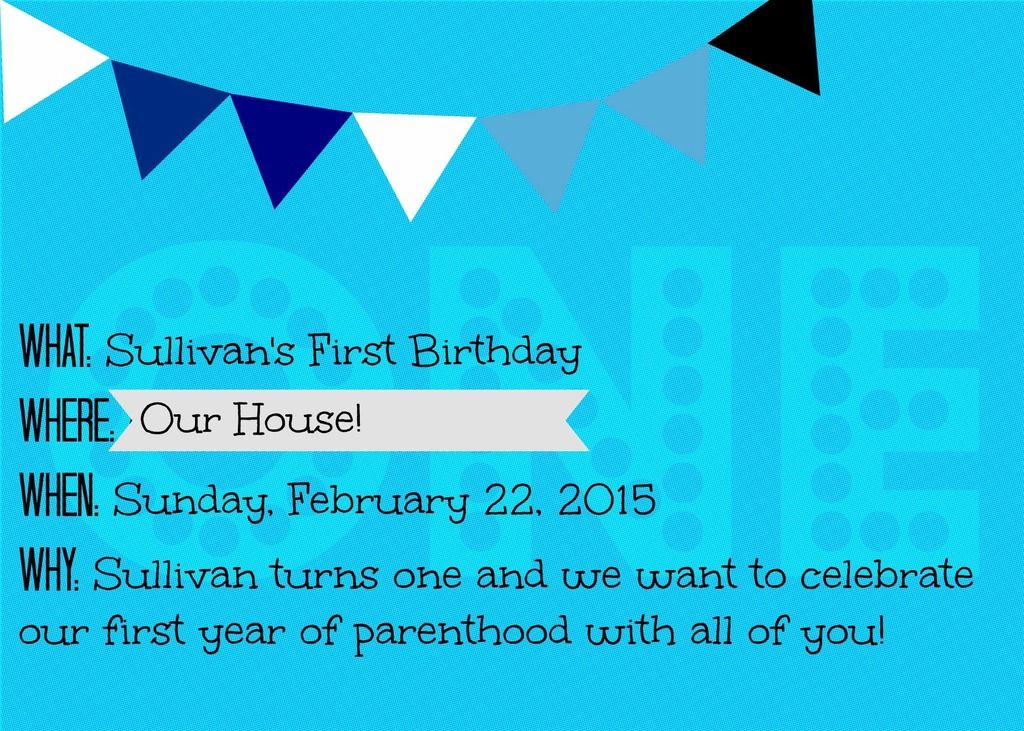 I created his invite with
picmonkey
and emailed it out. to our guests. While it would have been nice to have created custom made invites through websites like
minted
or
Shutterfly
, it also wasn't necessary for a first birthday party. Plus, we all know I like to leave things to the last minute, and if I had had to mail out invites, I don't think anyone would have shown up for the party!
I kept the decorations simple, forgoing an overall theme, and focused more on photo displays of Sullivan's first year of life. I didn't really want to use up a good idea for a theme on his one year birthday where he's not even going to remember the party except from photos of it. It was also really hard to party prep when you're not actually in the space where said party is going to be. I knew whatever I decided to do - decor and food wise - pretty much needed to be done the day of the party.
Food and snacks were also kept simple, things that could be eaten with minimal mess and without cutlery. And I tried to appeal to people of all ages. I made the cupcakes and the cake myself, although not from scratch. A baker I am not, and icing a cake is the hardest thing I've ever tried to make!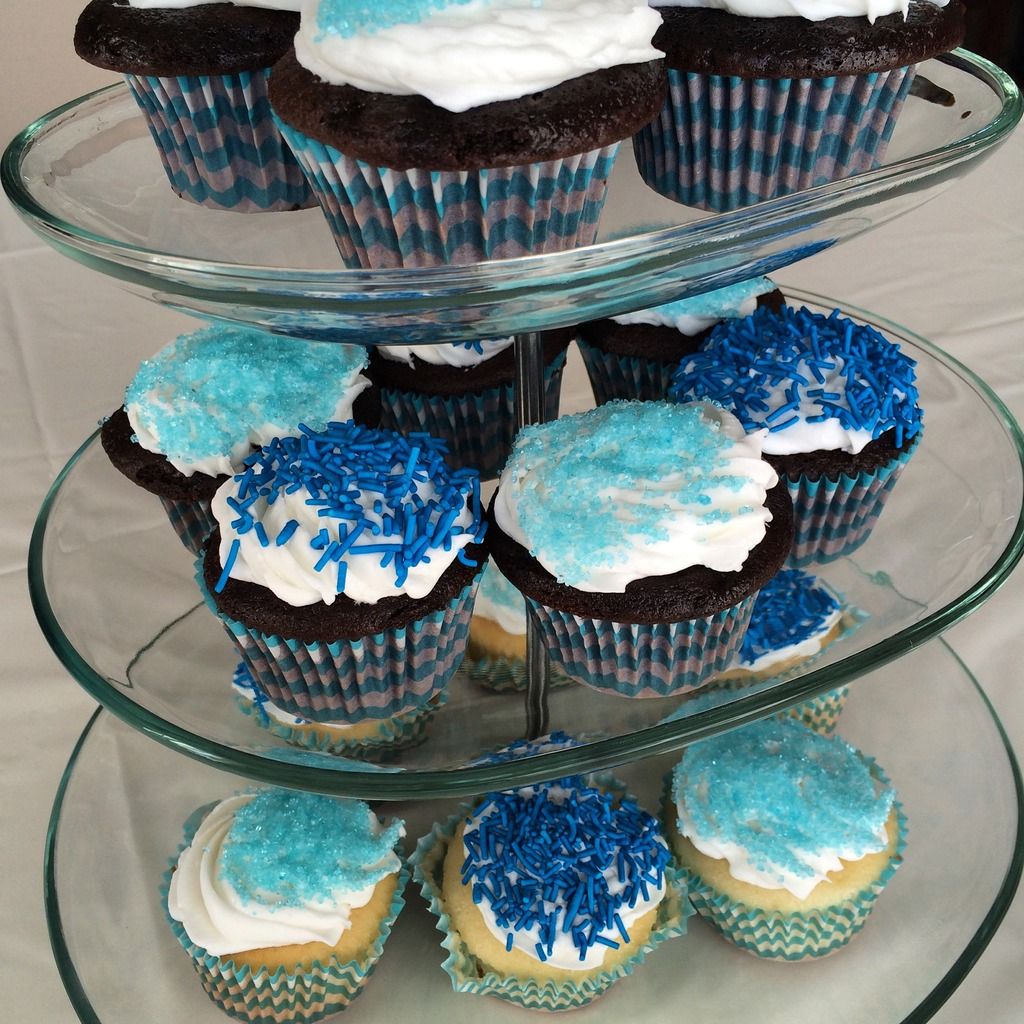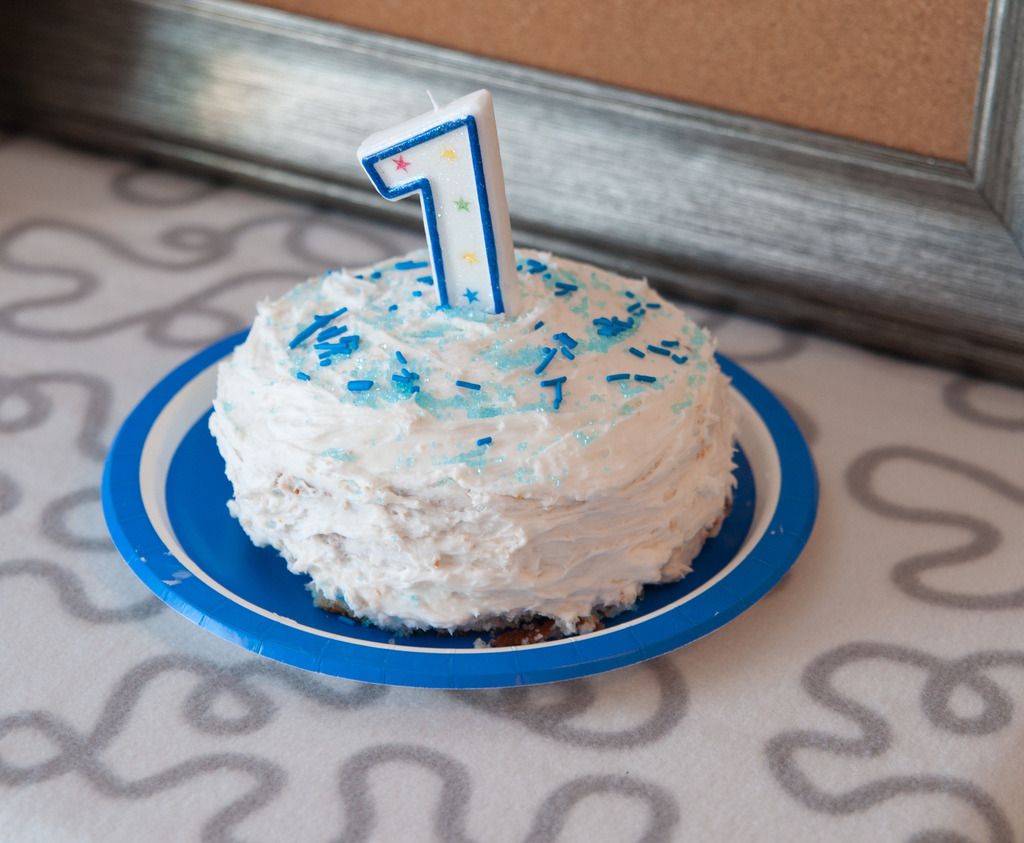 It was also really important to me that people came to the party just to be there, no gifts necessary. A one year old doesn't need much and since we were in between moves, I didn't want to be bogged down with lots of gifts that we didn't have space for in our temporary apartment. I encouraged people, should they want to bring a gift, that a book that they could sign would be more than enough (keeping in theme with
Sully's baby shower
). Of course, Sully still received some very thoughtful gifts, all of which we were very appreciative of!
I also started a new tradition, one that I'm excited to repeat for many birthdays to come. I picked out a really great birthday story picture book and had everyone who came to the party sign it to Sully. Not much makes me happier than reading the personalized inscriptions on the inside of a book and I think it will be so wonderful to read them to Sully each time we read this book over the years.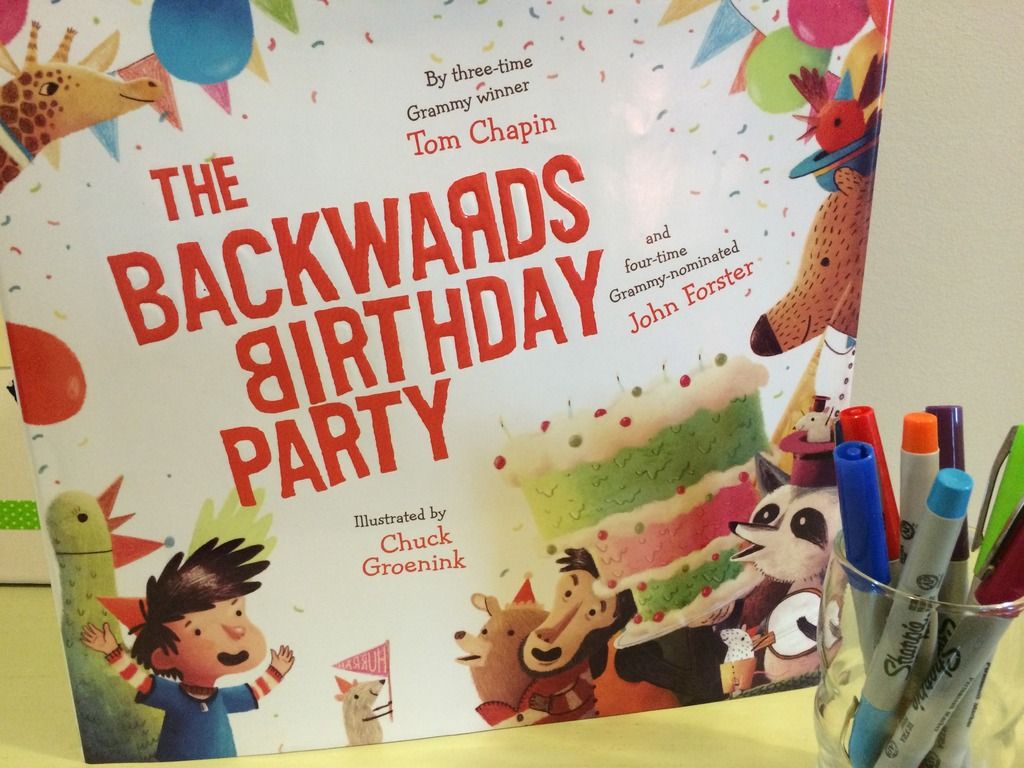 Of course, the one thing I failed on was taking lots of pictures, especially of our guests! Isn't this always the way it is?! But I guess that's a sign of a good party when you're too busy mingling to take photos! Luckily, my very good friend Kala was kind enough to take some photos for us while at the party and I'm so grateful she did! You can see more photos from the party on her blog
here
.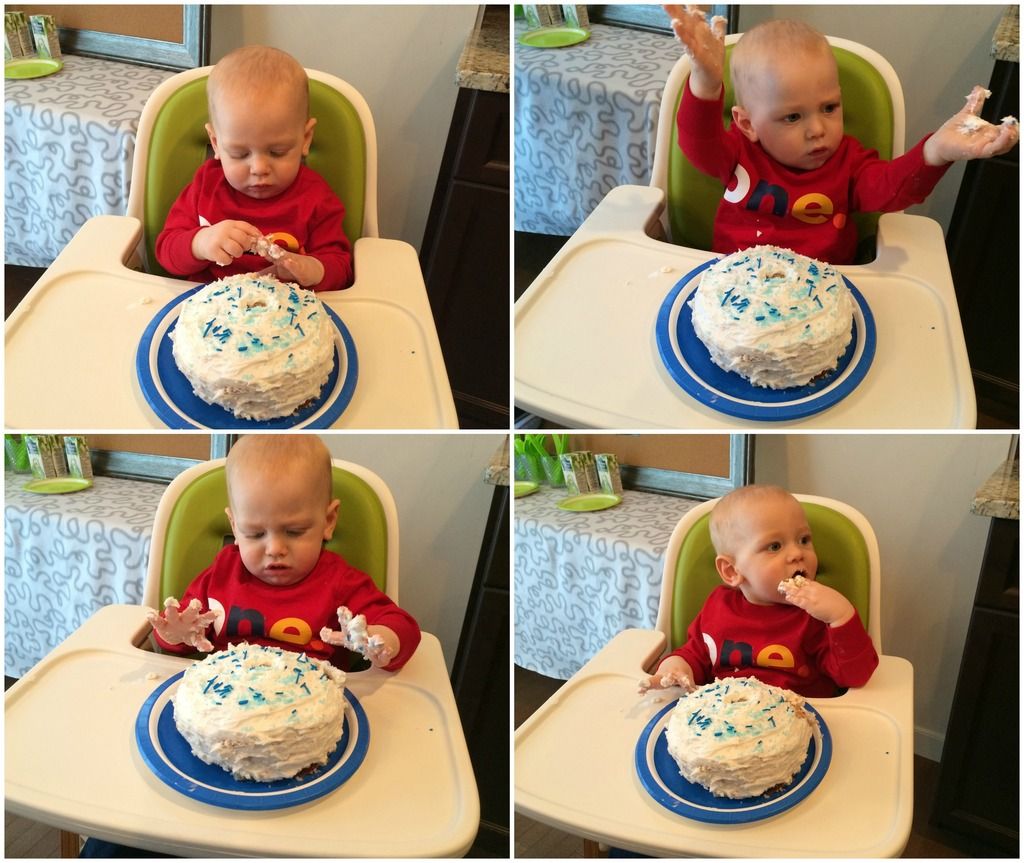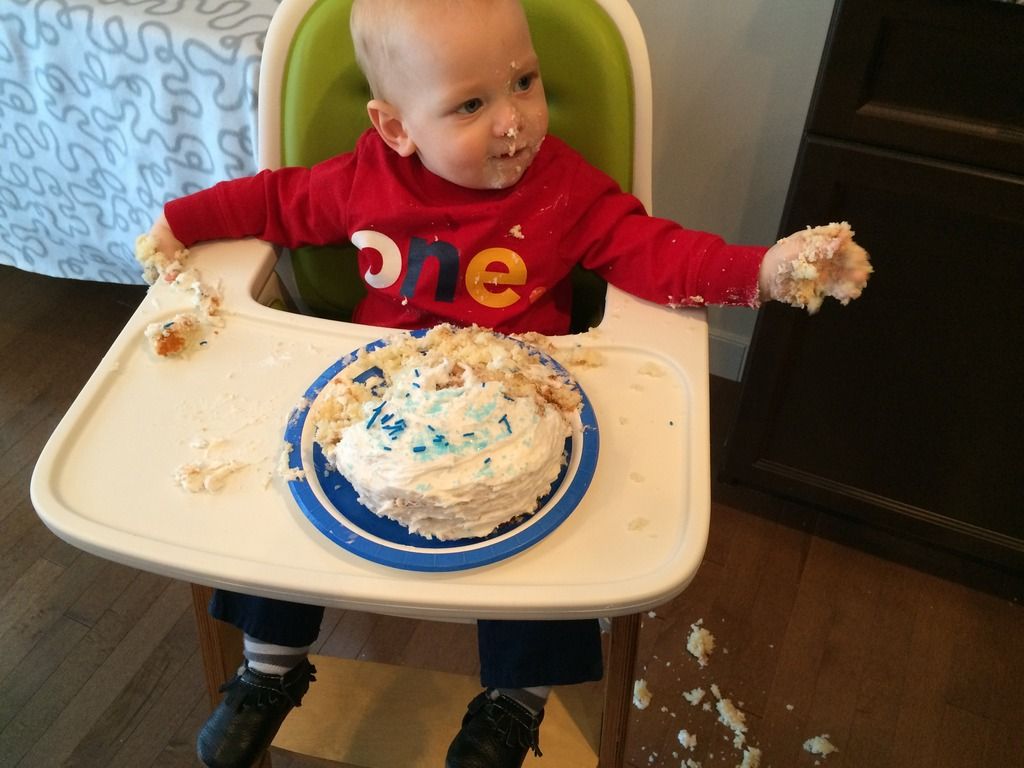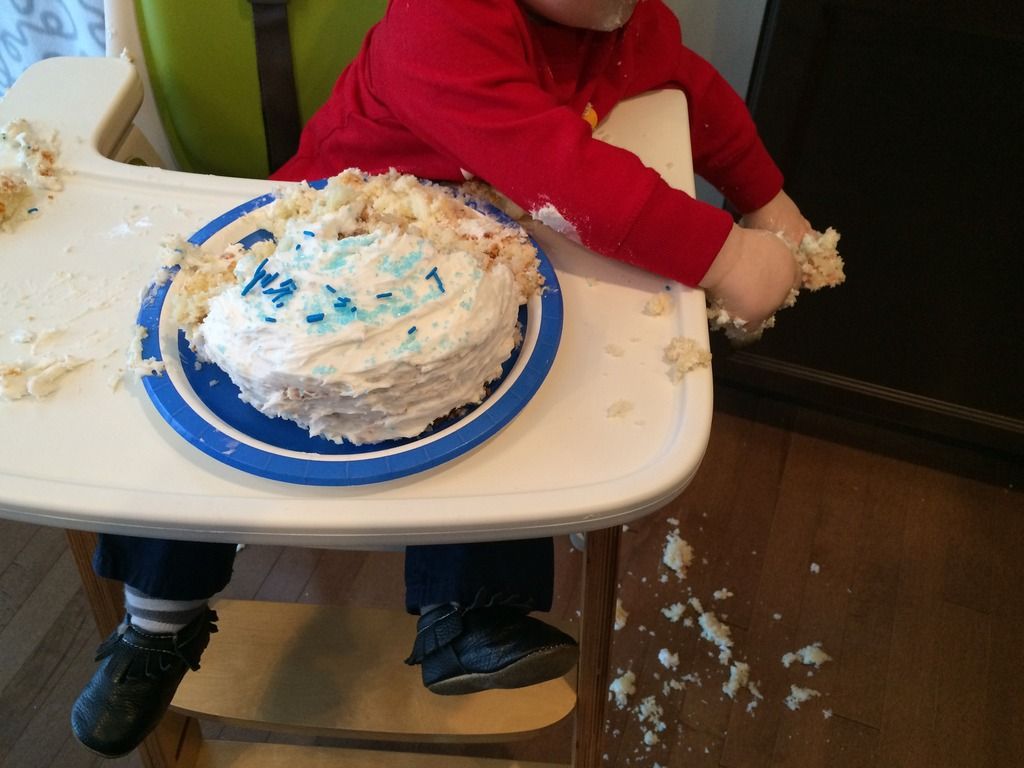 Thank you to all our friends and family who came out to celebrate Sullivan's first birthday with us! It meant a lot to me that we were able to have the party in the home Sully spent his first year of life in. Next year we will be in a new house and in a new city, with not a lot of family or friends near by, so I'm very, very glad for the memories of this party.