Last month, my best friend Karen threw me a very bookish baby shower to celebrate the arrival of Sullivan. Each guest was kindly asked to bring a book to build Sullivan's library in lieu of a card. Cards are too easily forgotten and disposed of, but a book will live in Sully's library for years to come. I did my best to get each book inscribed to Sully from the person gifting it, and I look forward to being reminded of them and this special day every time Sully and I read one of the books together.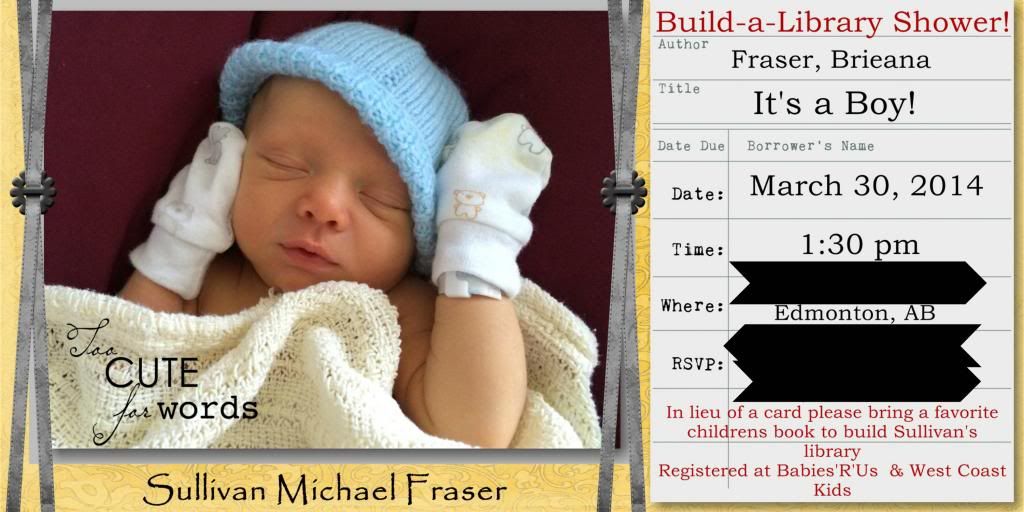 Greys and yellows to tie into Sully's nursery colours.
The food was delicious and creatively tied into popular children's books.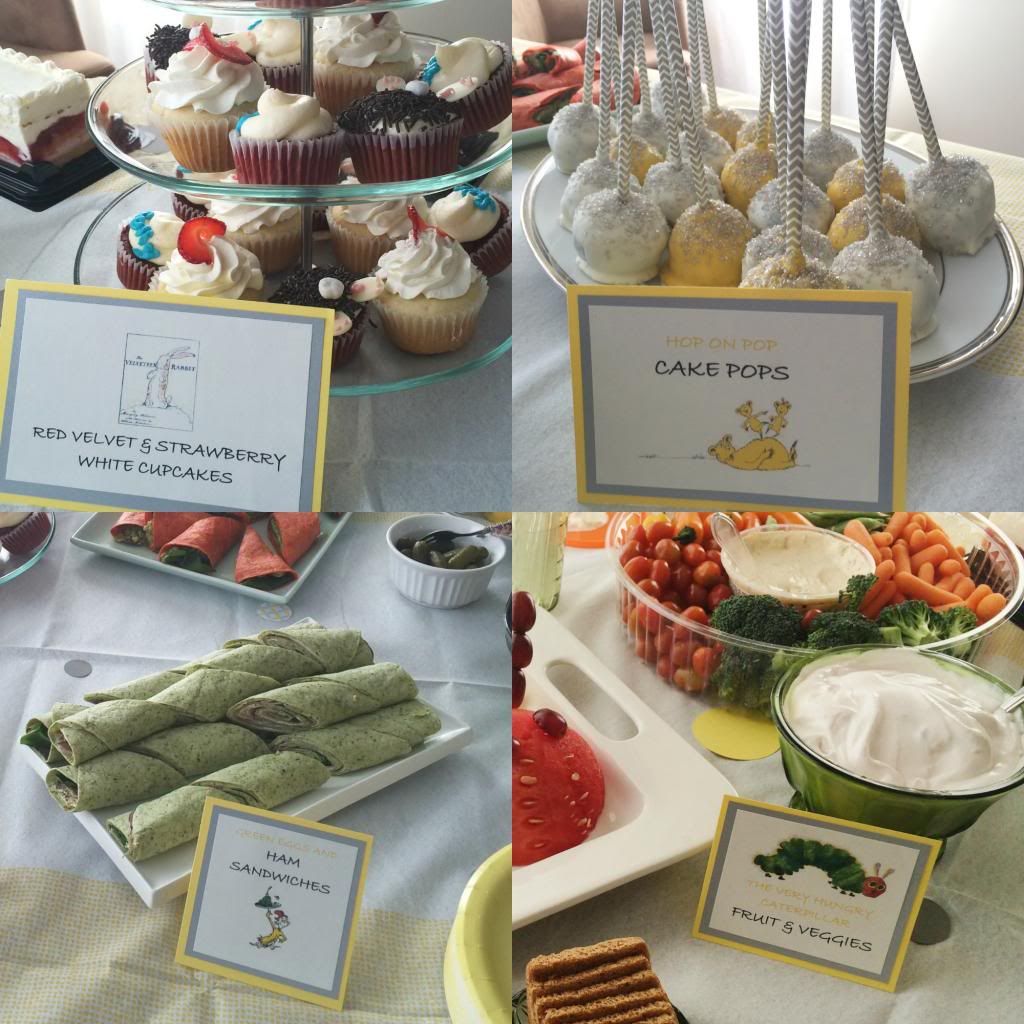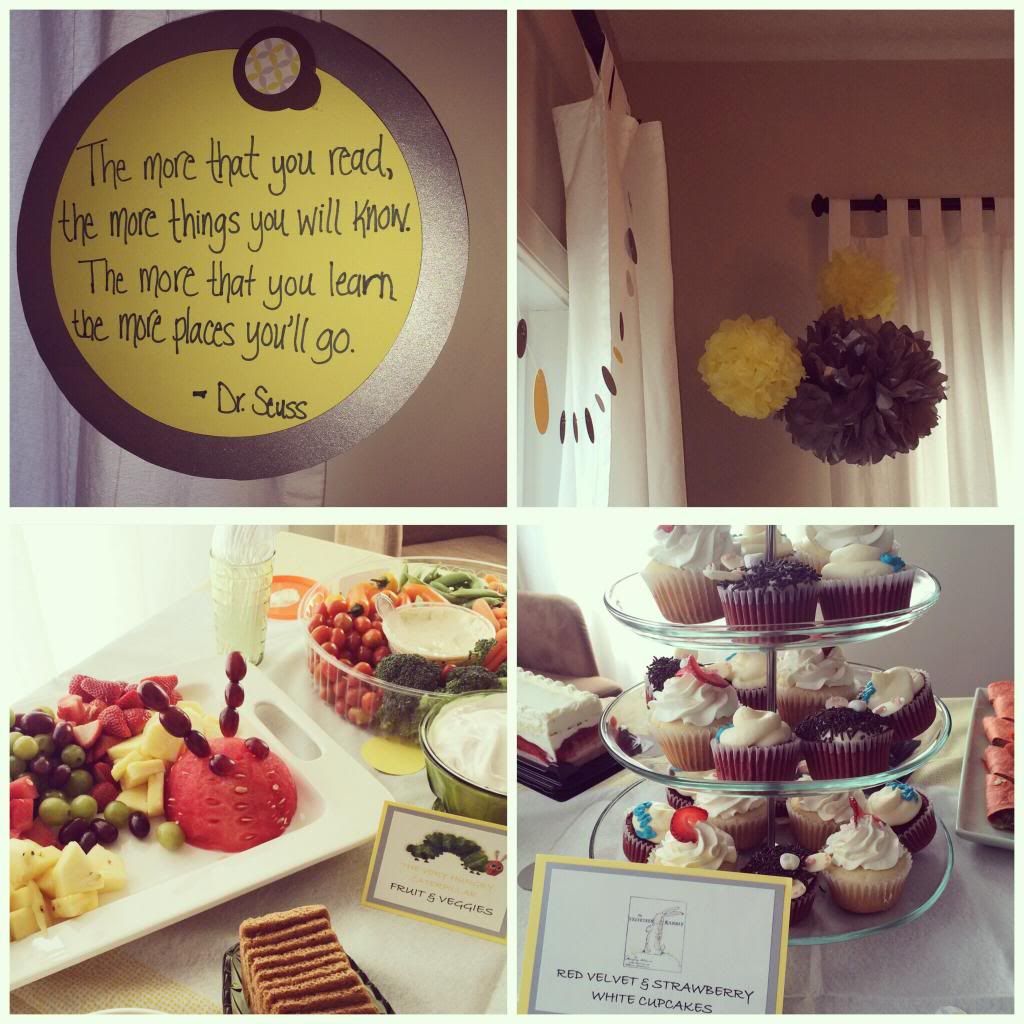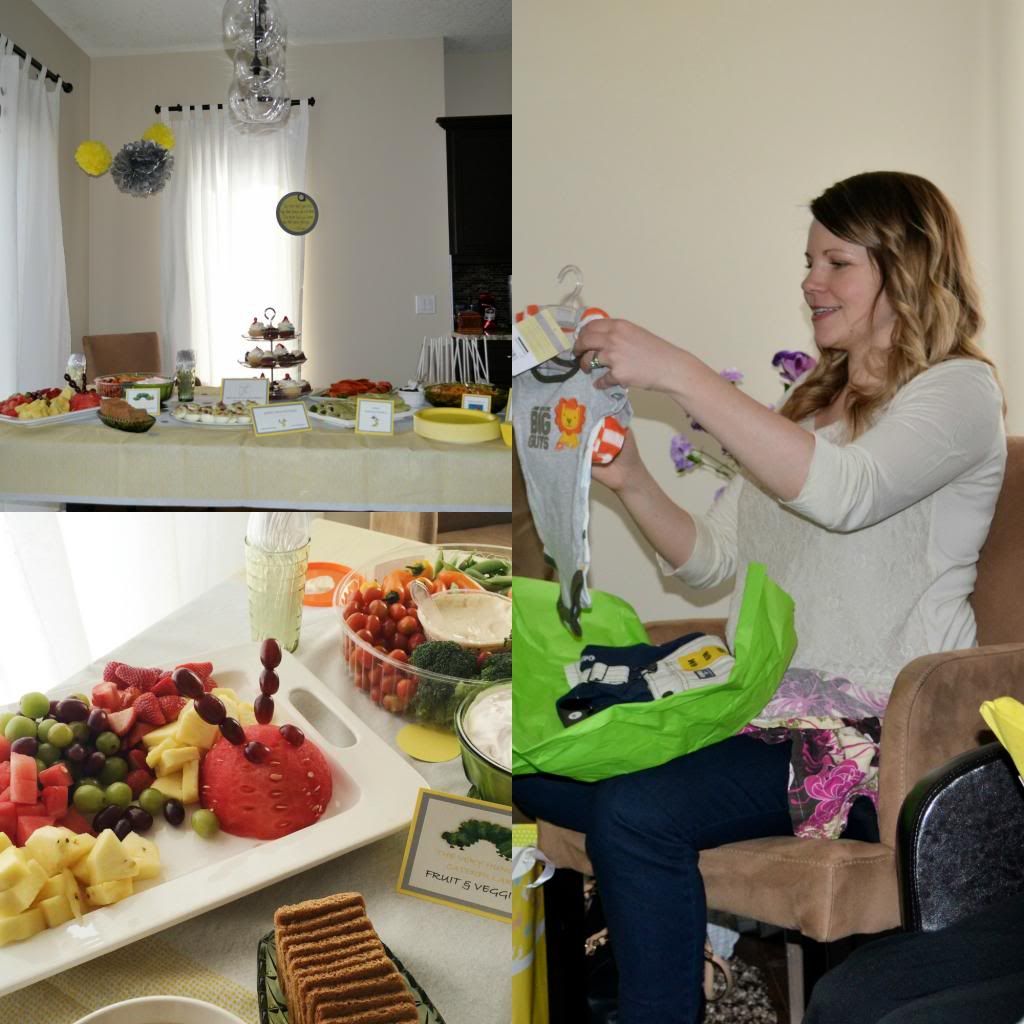 Thank you to all my wonderful friends and family for coming to meet and celebrate the birth of Sully, and a HUGE thank you to Karen for making it all happen! I'm one lucky gal to have such good friends and loving family. Unfortunately, I wasn't on top of things that day and I didn't get very many pictures of all my lovely guests! Luckily we have a book to remember each and every one of you that was there :)