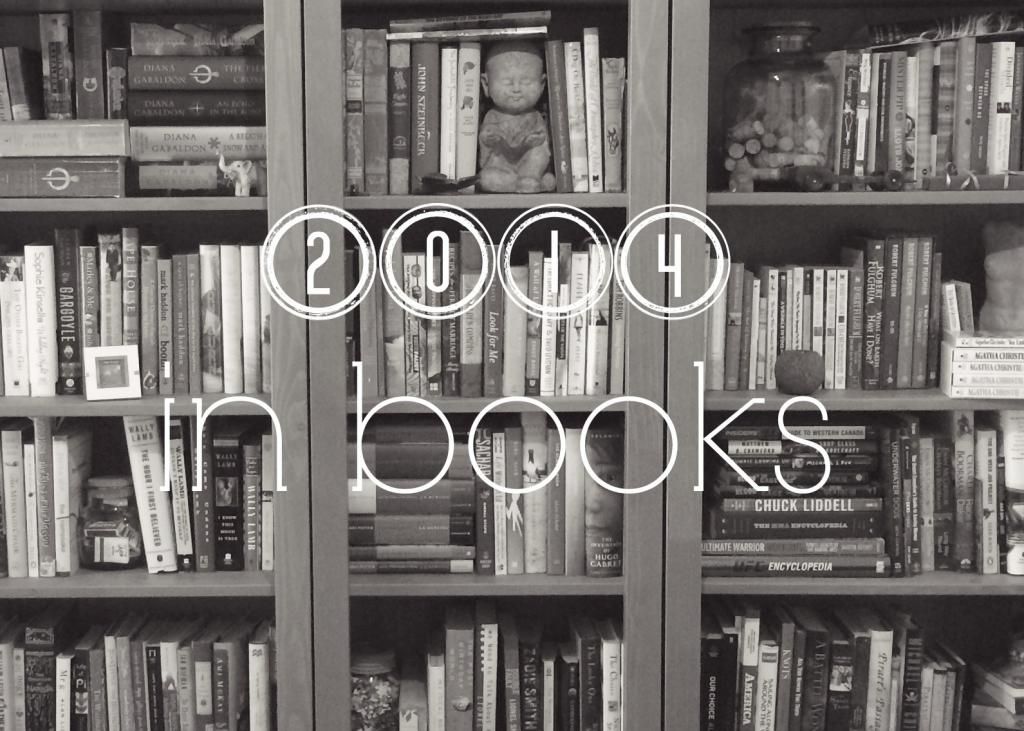 I'm not sure whether to be proud or embarrassed of the number of books I read last year. On the one hand, most of 2014 was spent raising a baby, and contrary to what people assured me of, no reading happened in the middle of the night during feedings. On the other hand, I still managed to read a little more than a book a month, which is more than a lot of people I know can say! This was my third year
pledging to read a certain number of books in a year
. In 2012 and
2013
, I pledged to read 50 books and I fell short both years, so for 2014, I said I would read 30 books. I had a good start to the year so this seemed more than doable. But, alas, I only managed to read 15 books, and that's not including the four books I haven't finished reading yet. Not too shabby, but less than half the amount I read in
2013
!
But I will not be discouraged! I can appreciate that there are going to be times in my life that I am able to read more, and times where very little reading will get done. I figure, as long as I consistently have a book on the go, I'm winning at this whole reading thing. So for 2015, I'm pledging to read 20 books. That's about a book and a half a month and if I make an effort to read a little more before bed and spend a little less time scrolling through instagram at night, I should be able to succeed.
Here's a look at my piddly stats for 2014:
Number of books read
: 15
Number of pages read
: 4615
Percentage of female authors read
: 67%
Percentage of Canadian authors read
: 47%
Percentage of non-fiction read
: 20%
Longest book read
:
One Great Year
at 456 pages
Ratings
: 3 five-star reviews (20%); 5 four-star reviews (33%); 3 three-star reviews (20%); 3 two-star reviews (20%); and 1 one-star review (7%)
Compared to the average goodreads ratings
:…
*I rated 6 books higher, with the most underrated book being
The Rosie Project
(but not by much!). I rated this book 5 stars, while the average goodreads rating is 4.02.
*I rated 9 books lower, with the most overrated book being
Pigeon English.
I gave this book 1 star, while the average goodreads rating is 3.48.
*I rated 3 books almost on par with with the average goodreads rating of around 4 stars:
Come, Thou Tortoise
,
Sold
, and
A House in the Sky
.
One book read in 2014 that I think everyone should read: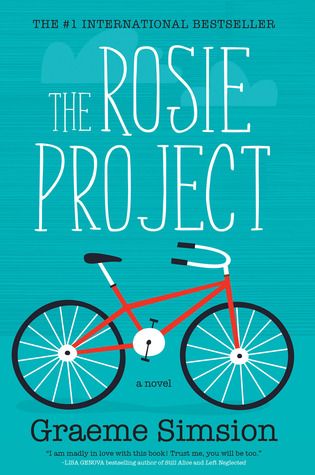 And the one book read in 2014 that I think everyone should skip:
Sorry John Green fans, but this one just didn't do it for me. And I'm having a hard time understanding why anyone would enjoy this book (or give it 5 stars!). It was dull, unbelievable and a bore to get through.
I'm looking forward to the books I read in 2015! I got a few from Jim for Christmas that I'm really looking forward to reading, and I'm hoping to finish up the ones I'm only part way through from last year. It bugs me to have unfinished books on my end table.
Do you make reading goals?
What books are you looking forward to reading this year? Any book I *must* read?
Let me know in the comments!