This past week, I've been battling another cold. That's two already this fall! Besides my usual arsenal of upping my vitamin D intake, drinking hot water with lemon and honey, and trying to get to bed at a decent time, my go-to remedy has been a smoothie packed with vitamin C and ginger.
This smoothie is so delicious that I'd be lying if I said I didn't drink it regularly, regardless of whether or not I'm feeling under the weather.
I'm also a big fan of it because I generally have all the ingredients (which there aren't many of), in my fridge at all times. Did you know you can keep your fresh ginger in the freezer and then just pull it out and grate it as you need it? This way it's always possible to have ginger on hand. Plus, I actually find it grates nicer when it's frozen.
Next time you're feeling run-down, or craving a glass of orange juice, go ahead and make this smoothie. It feels like you are indulging, but really you're just giving your immune system a nice boost.
Flu Fighter Smoothie
(slightly adapted from The Oh She Glows Cookbook)
Makes approximately two servings
1 cup orange juice
2 oranges, peeled
1 tsp fresh, grated ginger
2 tbsp lemon juice (fresh if you have it)
1 tbsp maple syrup
6 ice cubes
Add all the ingredients into a high-speed blender in the order they are listed. Blend until smooth. Enjoy!
It is possible to make this smoothie without orange juice, if you have a powerful enough blender. I just prefer to use orange juice if I have it on hand as it yields more smoothie as a result. And since this smoothie is so delicious, that's a good thing!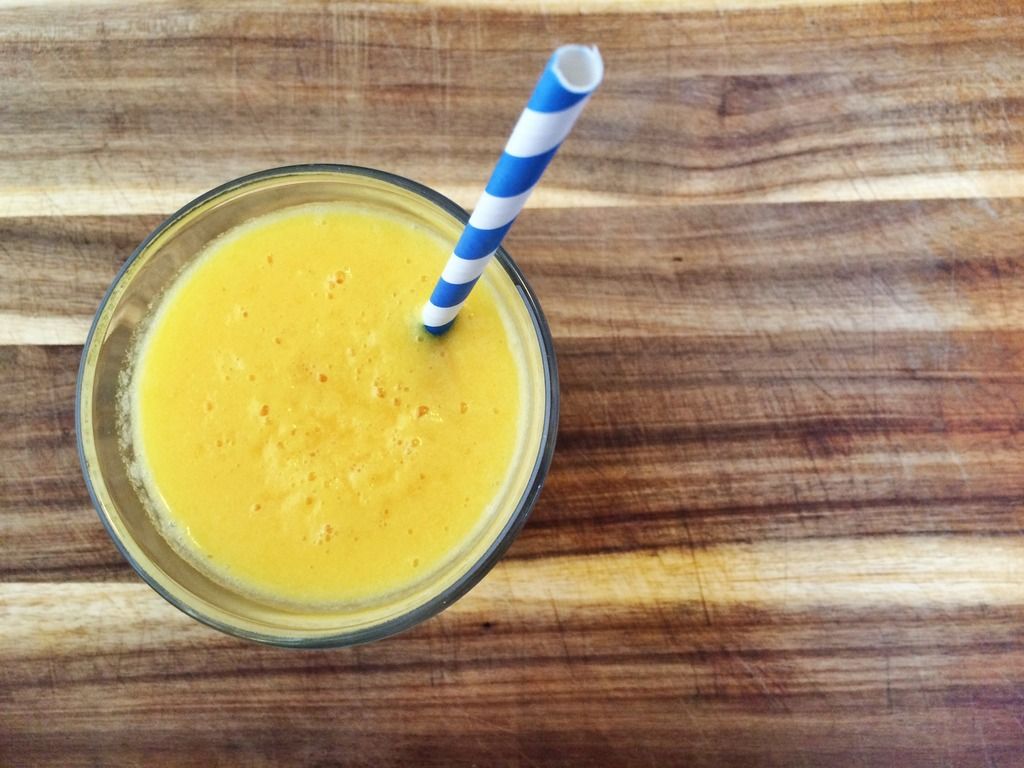 *affiliate links have been used